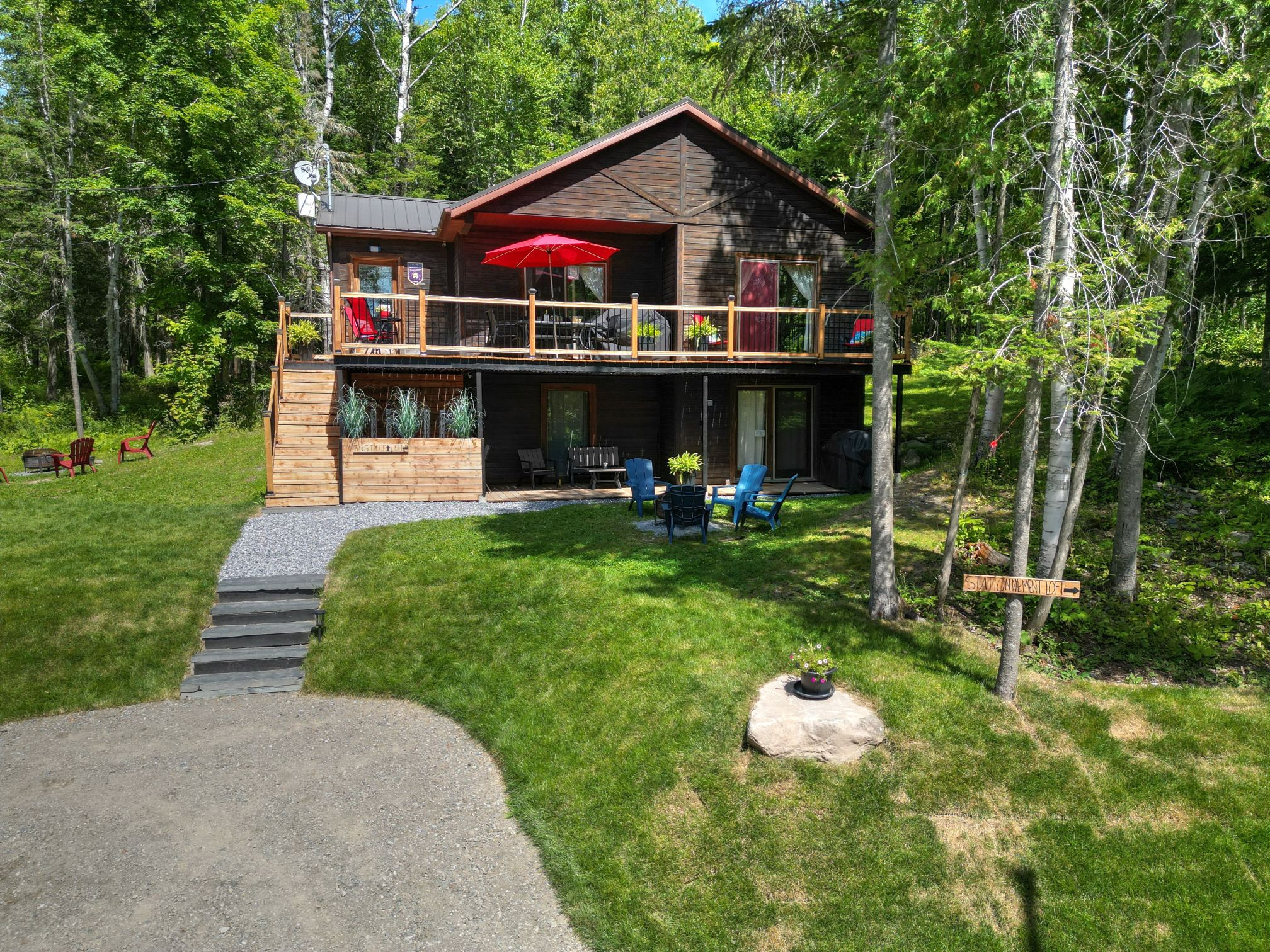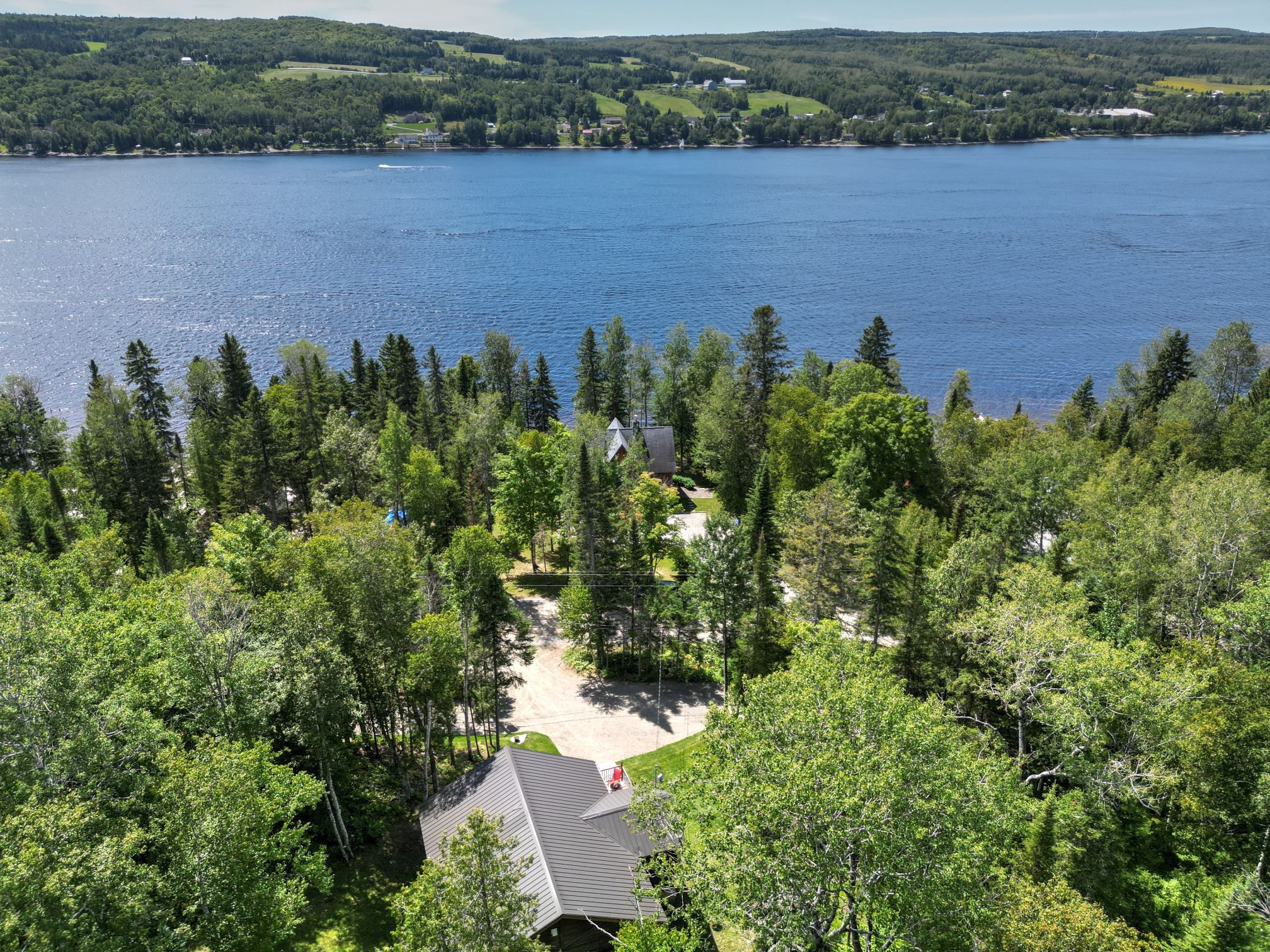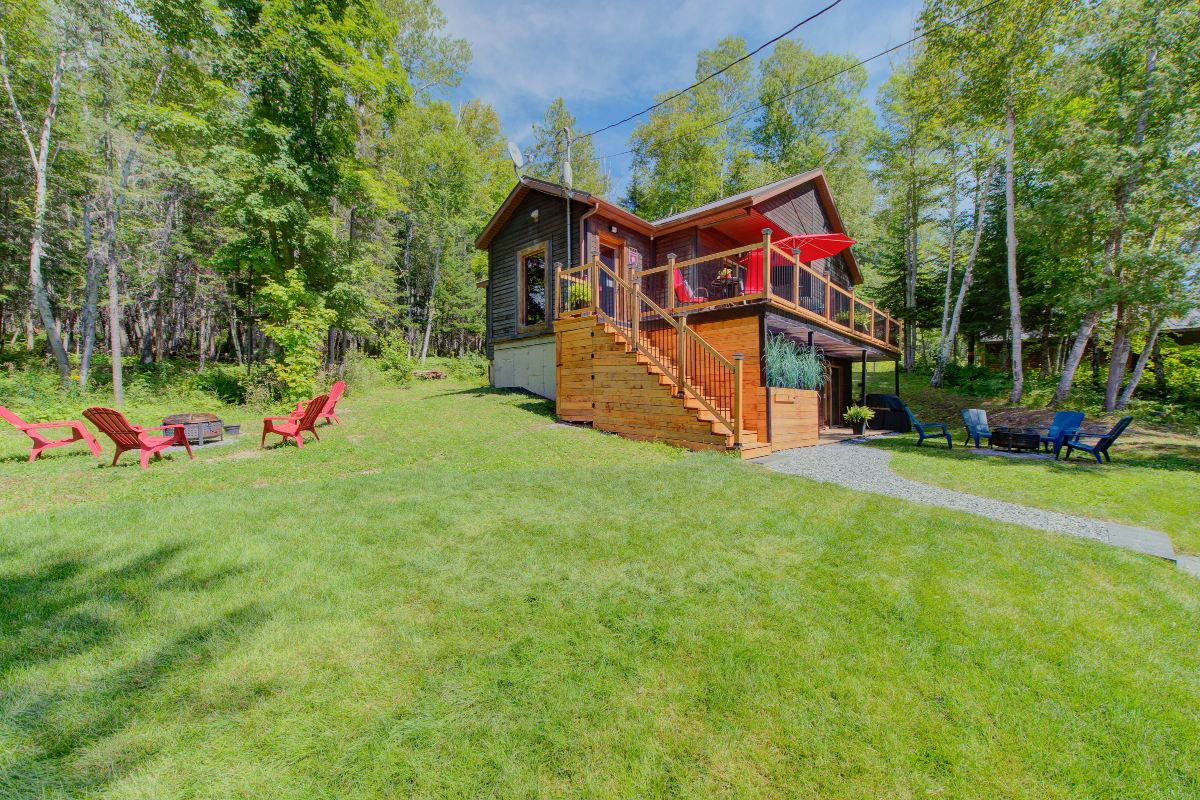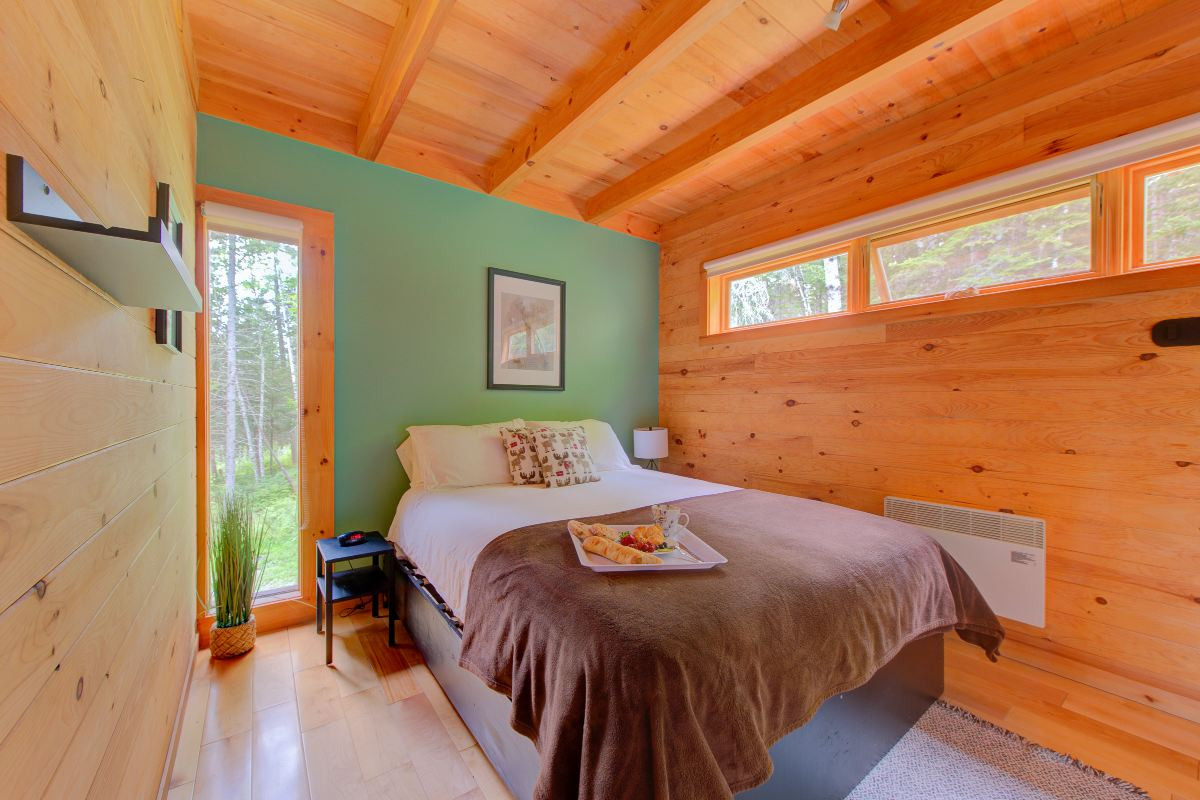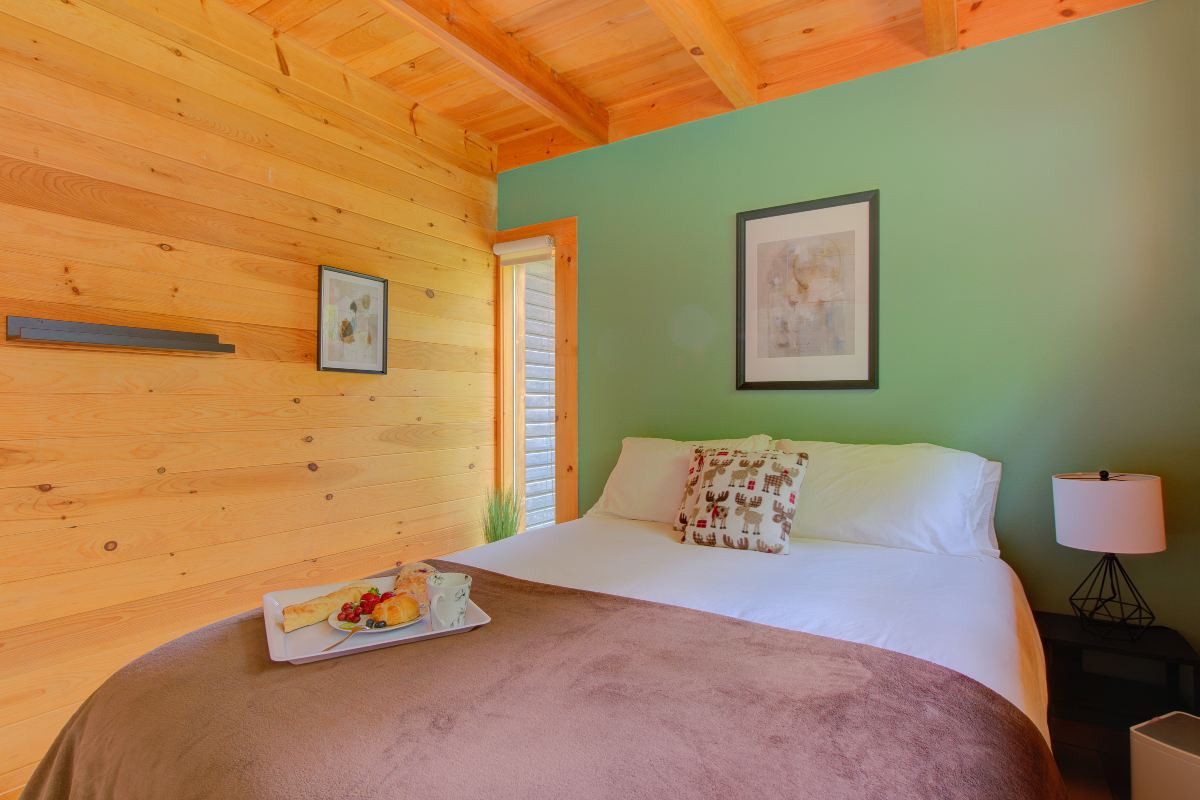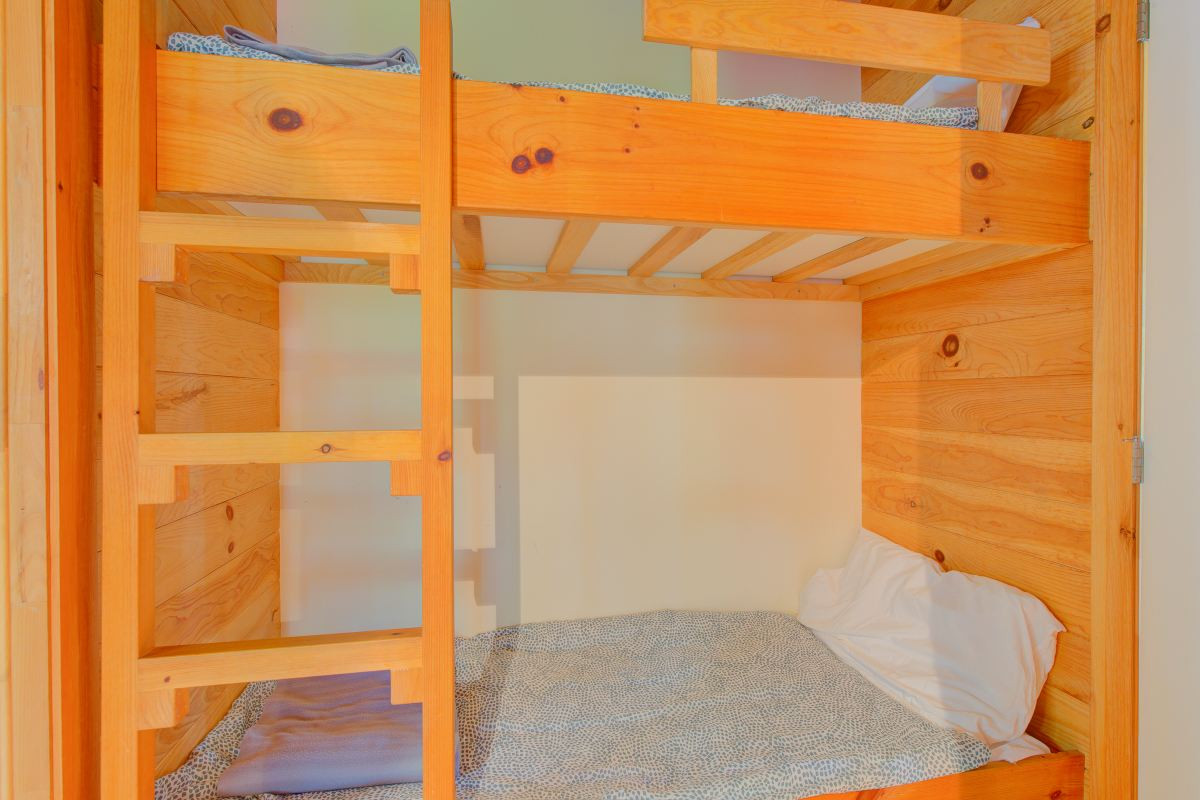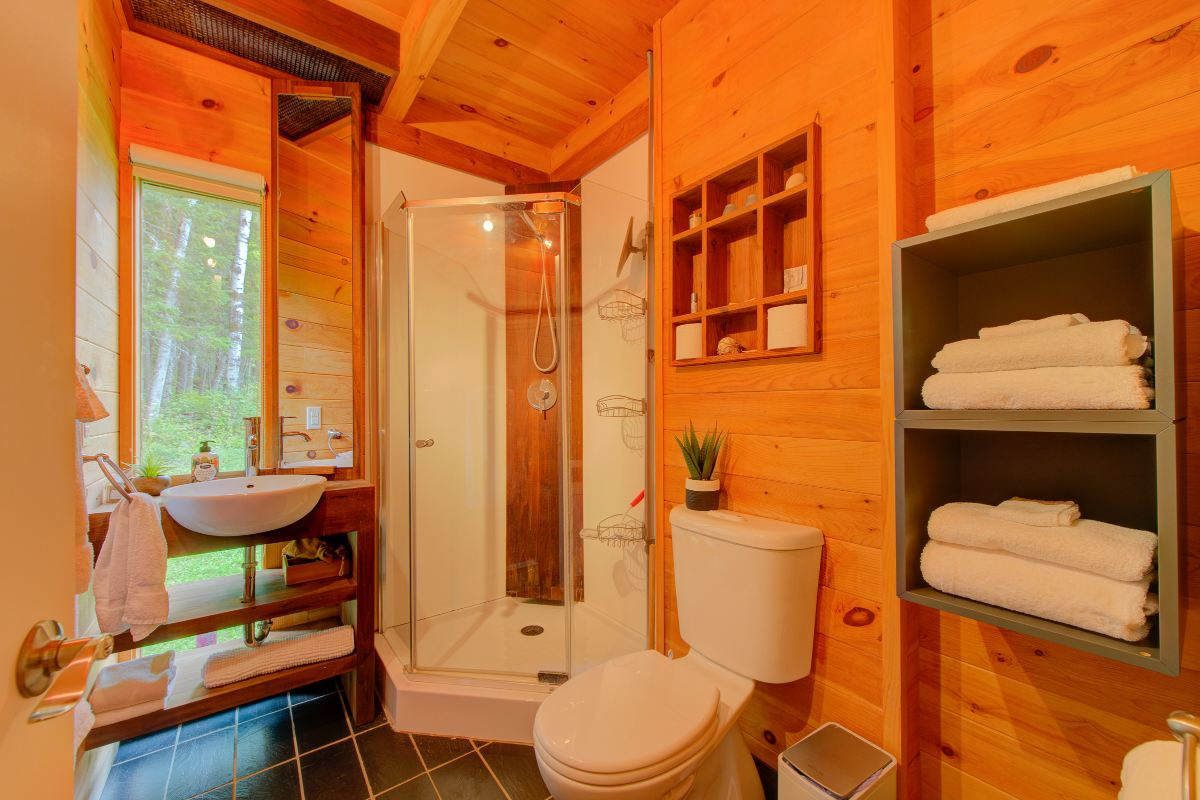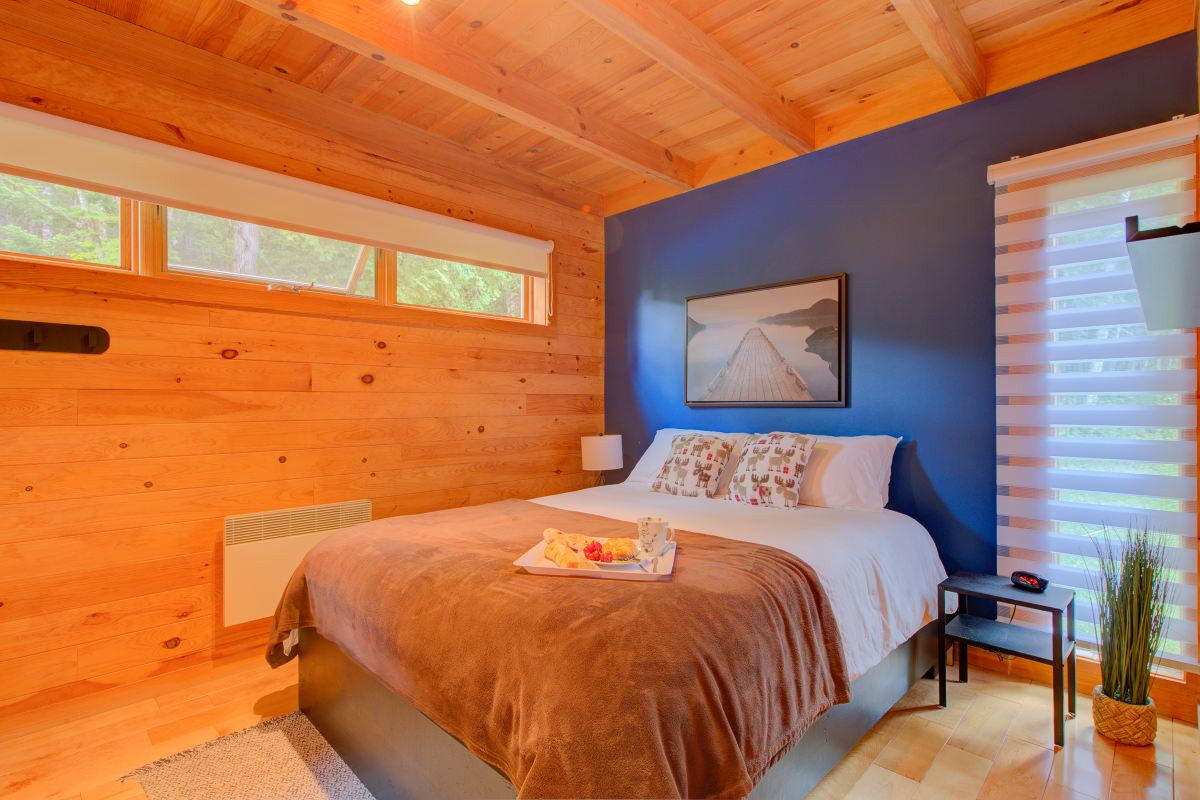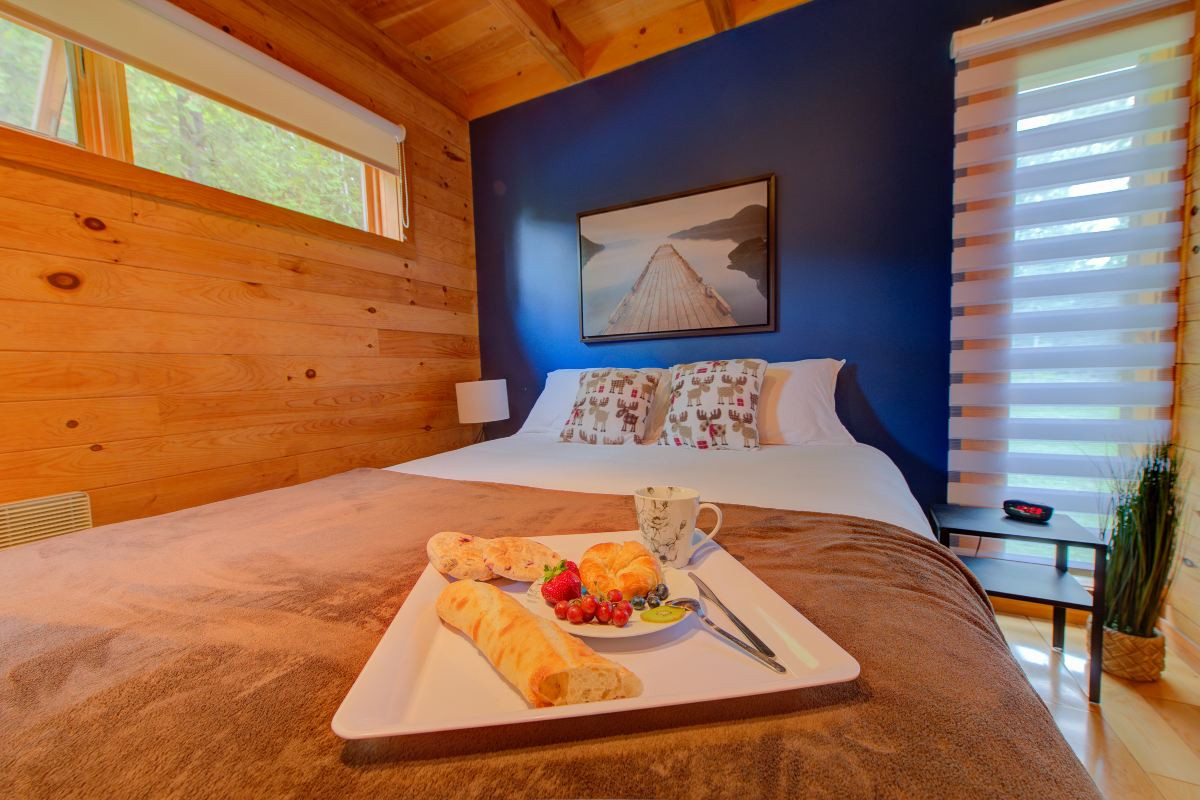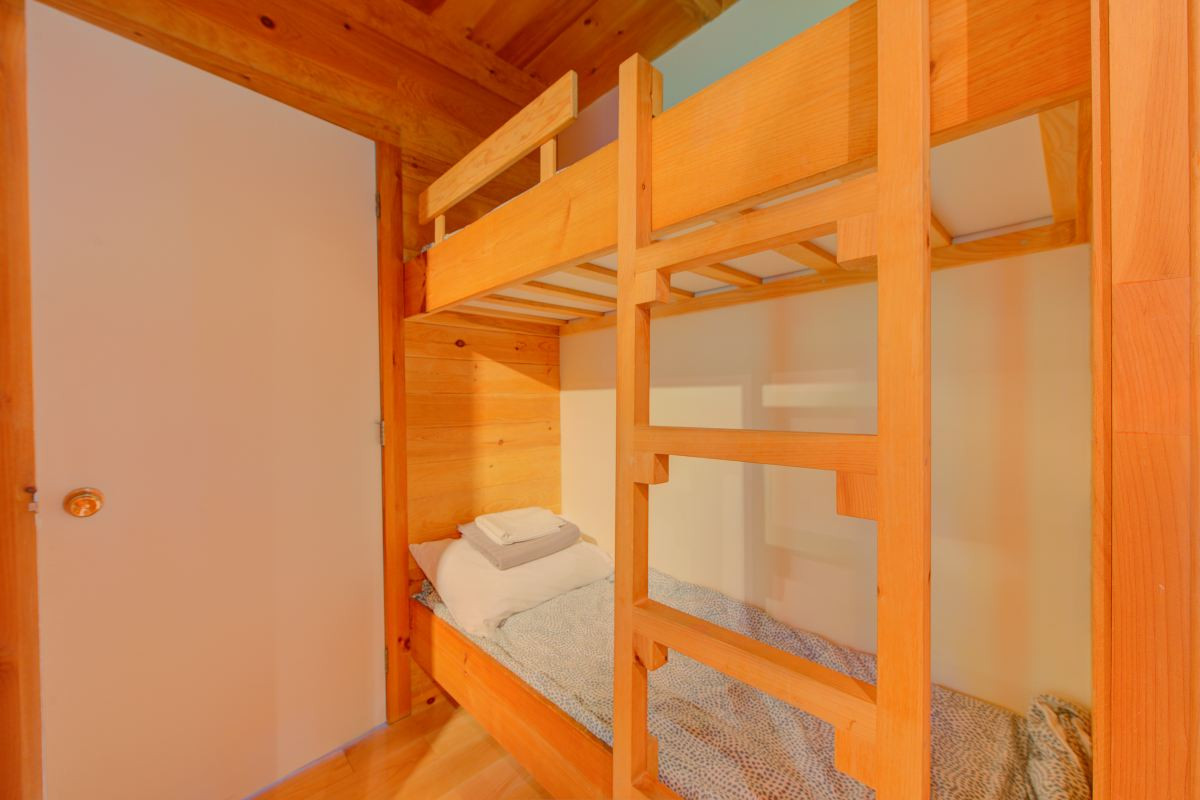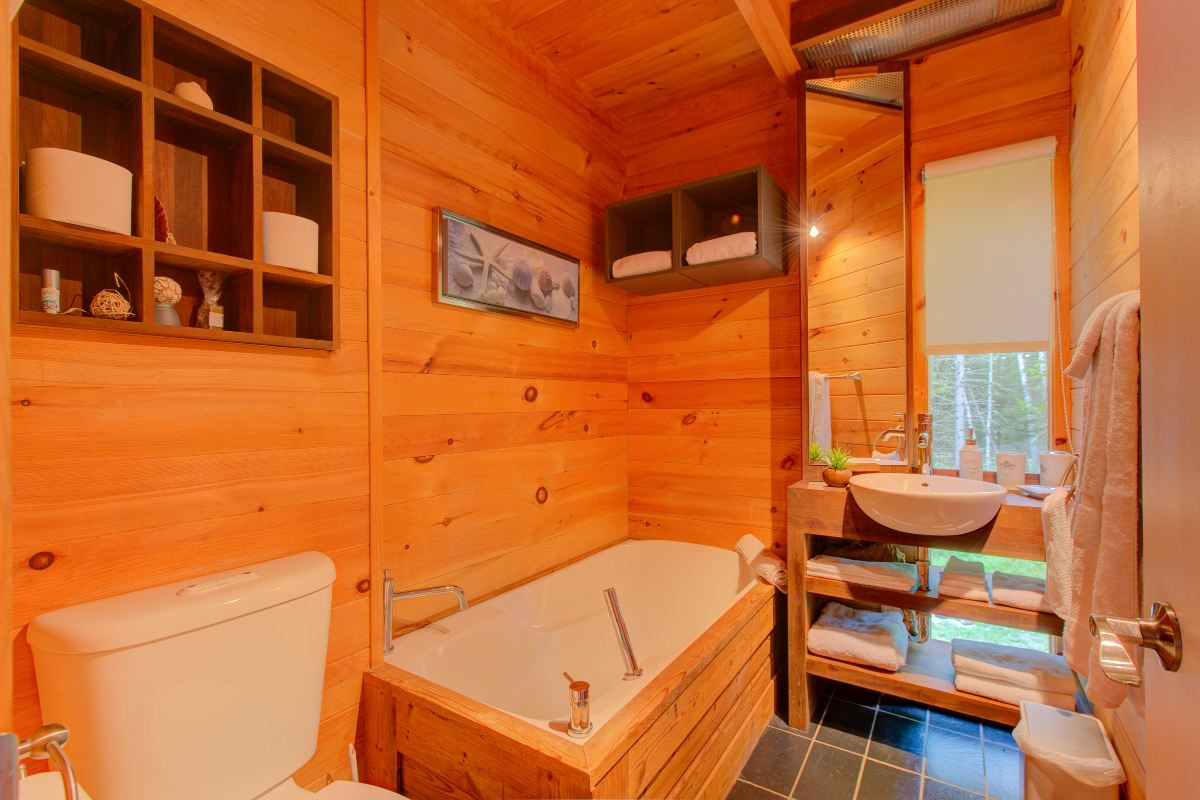 LE RUSTIQUE DÉTENTE
Pohénégamook, Bas-Saint-Laurent
Rental type :
Short-term rental,
Discounts 5 nights and more
Payments accepted :
Credit card (Visa, MasterCard & Amex)
2 bathrooms
Washer/dryer

Internet access

Indoor fireplace

Dishwasher
Le Rustique Détente 1672: Escape and comfort for unforgettable vacations
Immerse yourself in the world of Rustique Détente 1672, the perfect destination for memorable family or friends vacations, accommodating up to 8 guests (4 adults, 4 children) in a warm and elegant environment.
Experience a true "home away from home" with two luxurious bedrooms furnished with Queen beds, two cozy corners with bunk beds and 2 30-inch mattresses each, a state-of-the-art fully equipped kitchen, a comfortable living room, and two stylish bathrooms (one with a bathtub and the other with a shower).
Savor moments of relaxation by the sophisticated indoor fireplace or prepare delicious meals on the high-end BBQ, located on the stunning outdoor terrace. Stay connected in style with high-speed internet access provided for all guests.
Le Rustique Détente 1672 is divided into two refined sections: the Rustique (upper part) and the Loft du Rustique (lower part). The announcement presented here exclusively concerns the upper part, but it is easy to rent the Loft through the second ad to accommodate a larger group and fully enjoy the experience.
Discover the beauty of the Bas-Saint-Laurent region in summer and winter, with a multitude of outdoor activities at your fingertips. Relax on Pohénégamook beach, where you can occasionally enjoy facilities for both young and old.
Restrictions: the minimum age to book is 28 years old. A minimum stay is required (3 nights minimum) during certain periods, such as the summer season, the holiday season, and long holiday weekends. Pets are not allowed.
Discover our other cottages