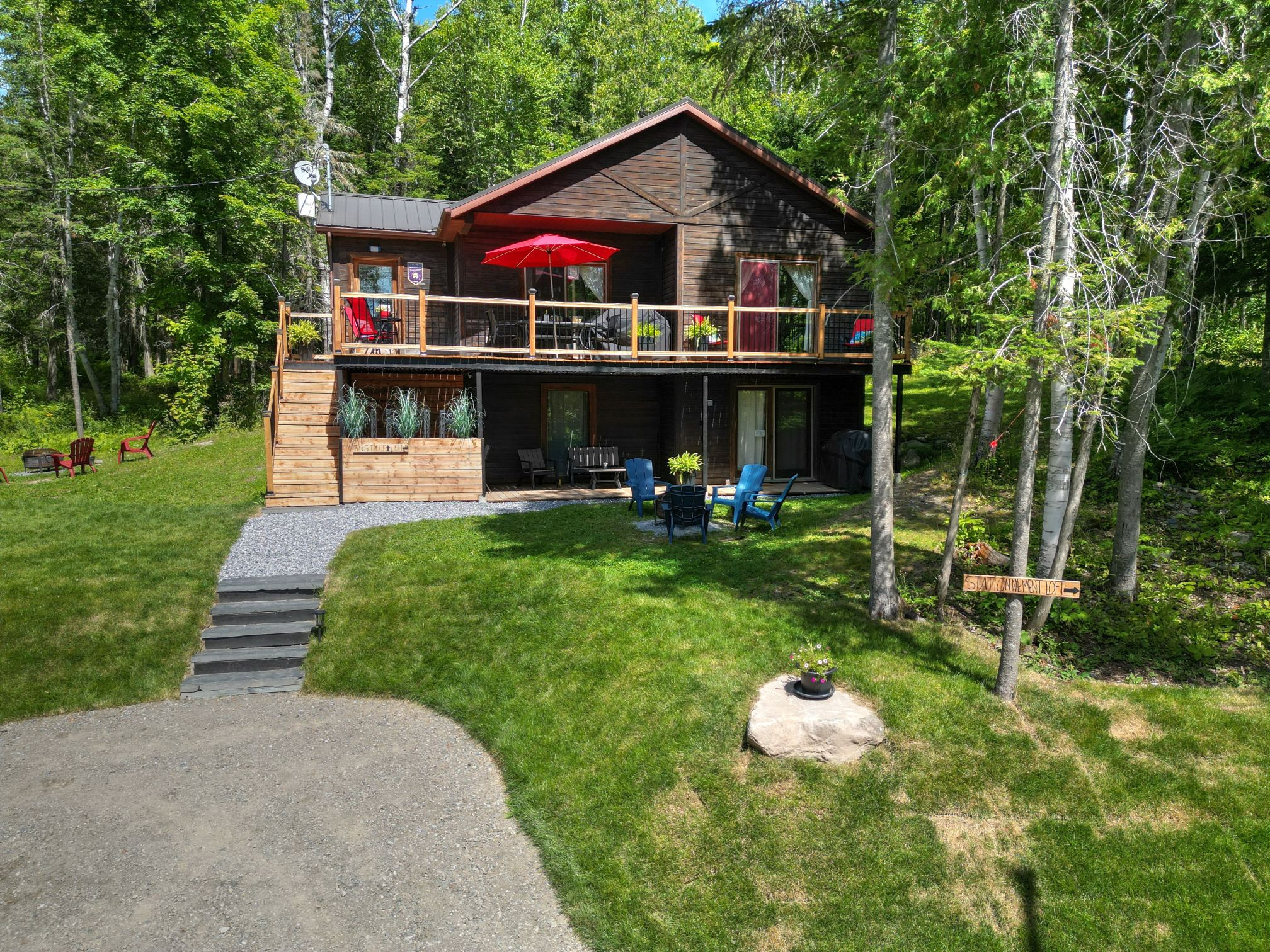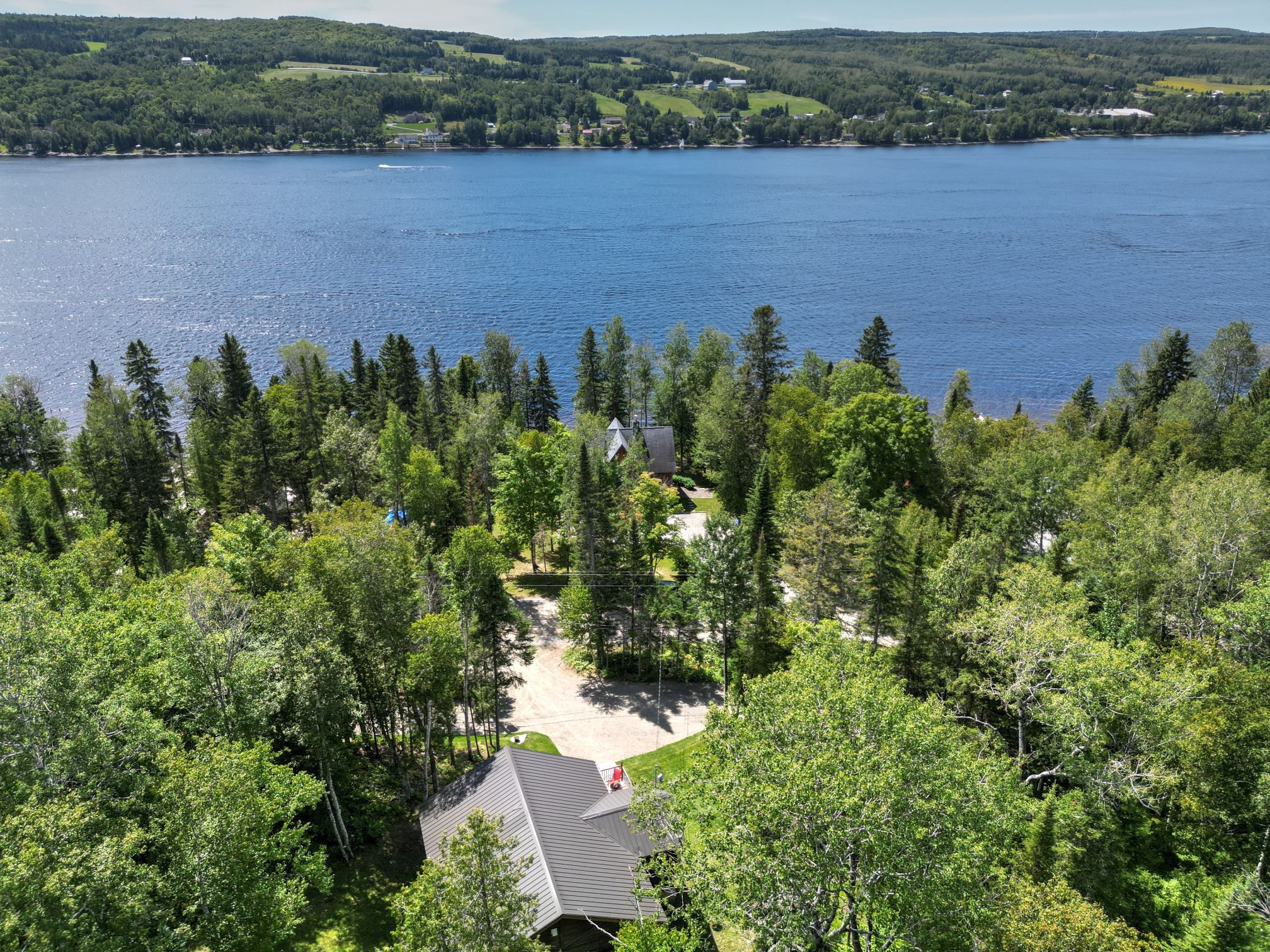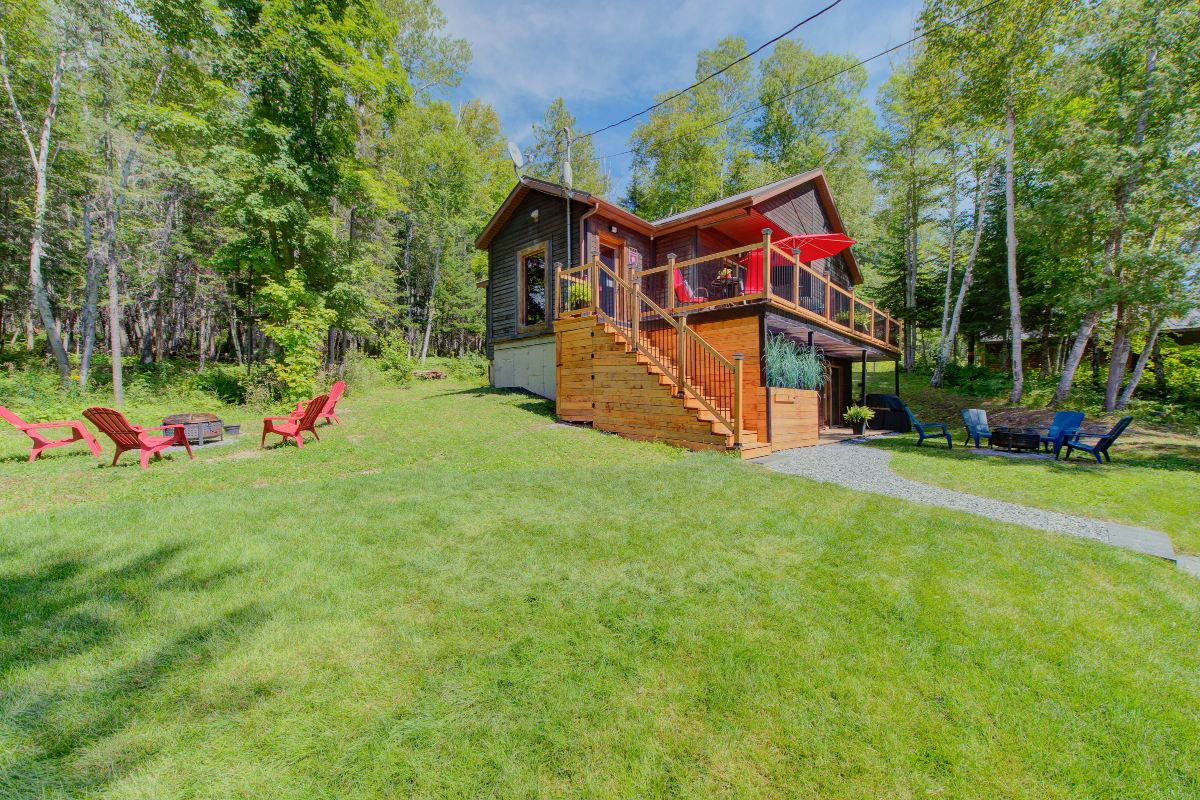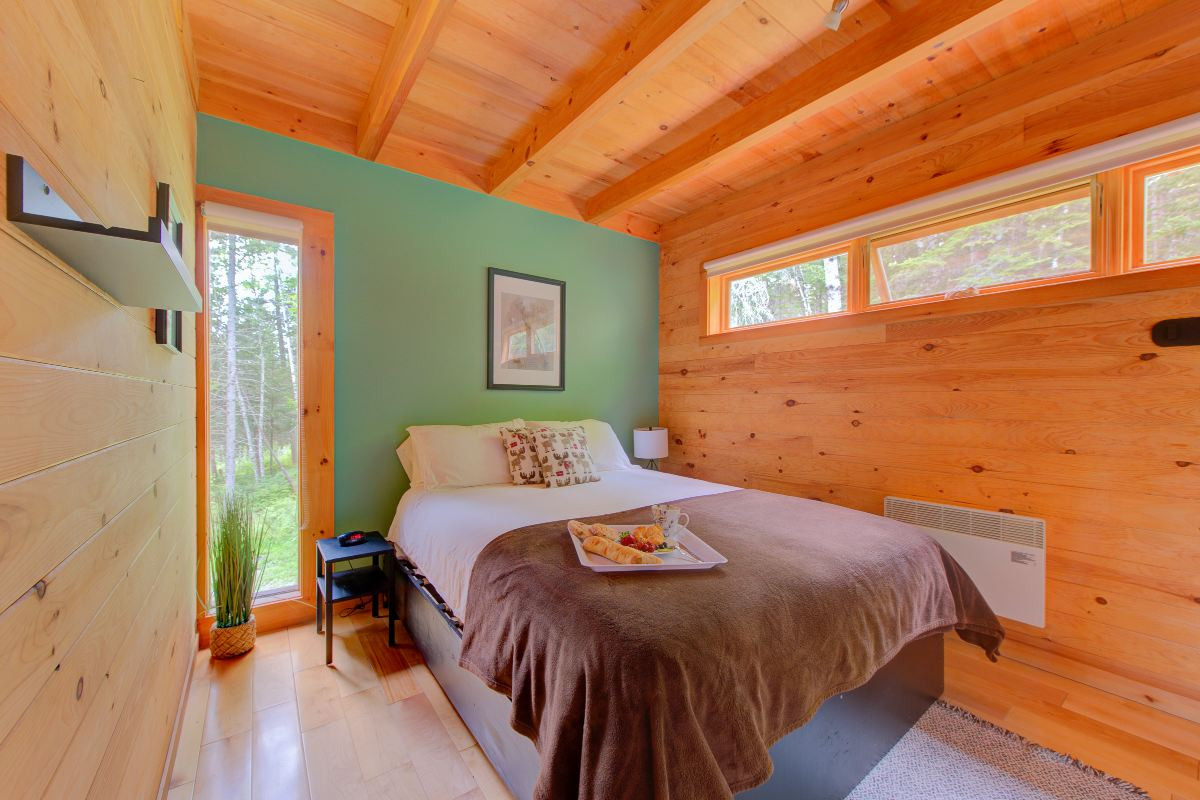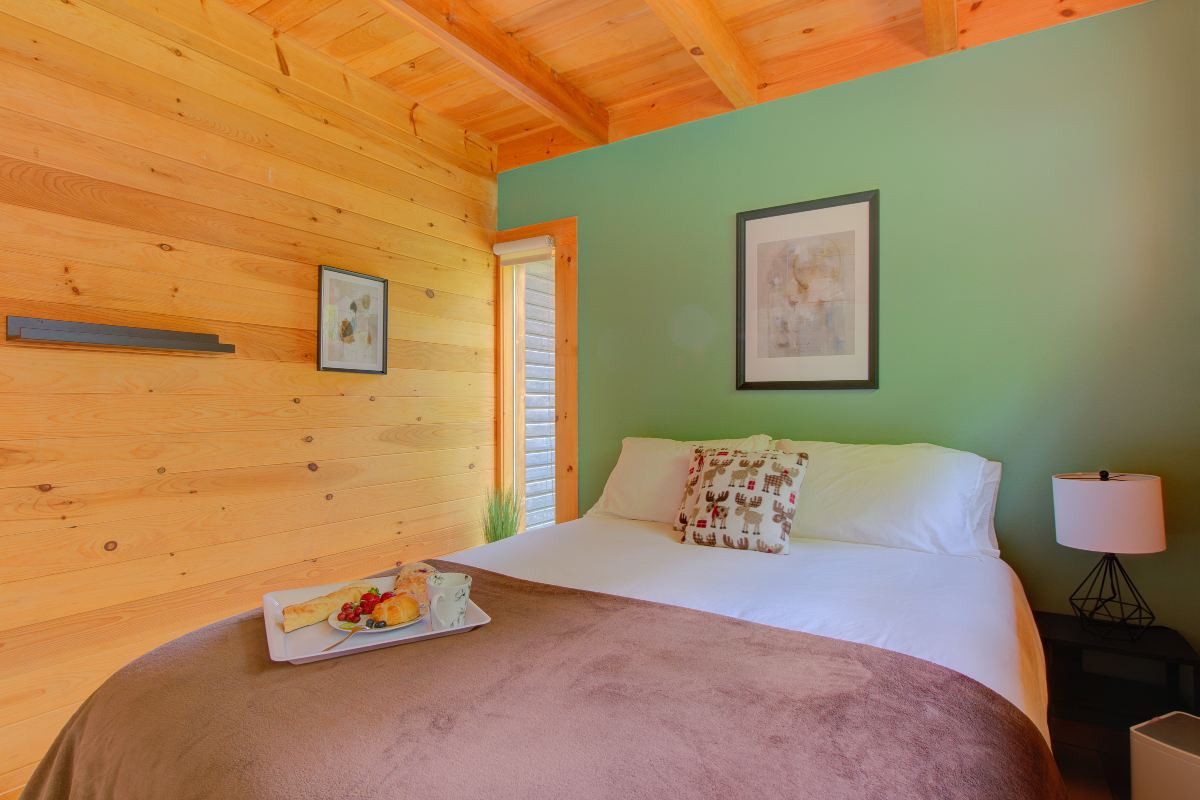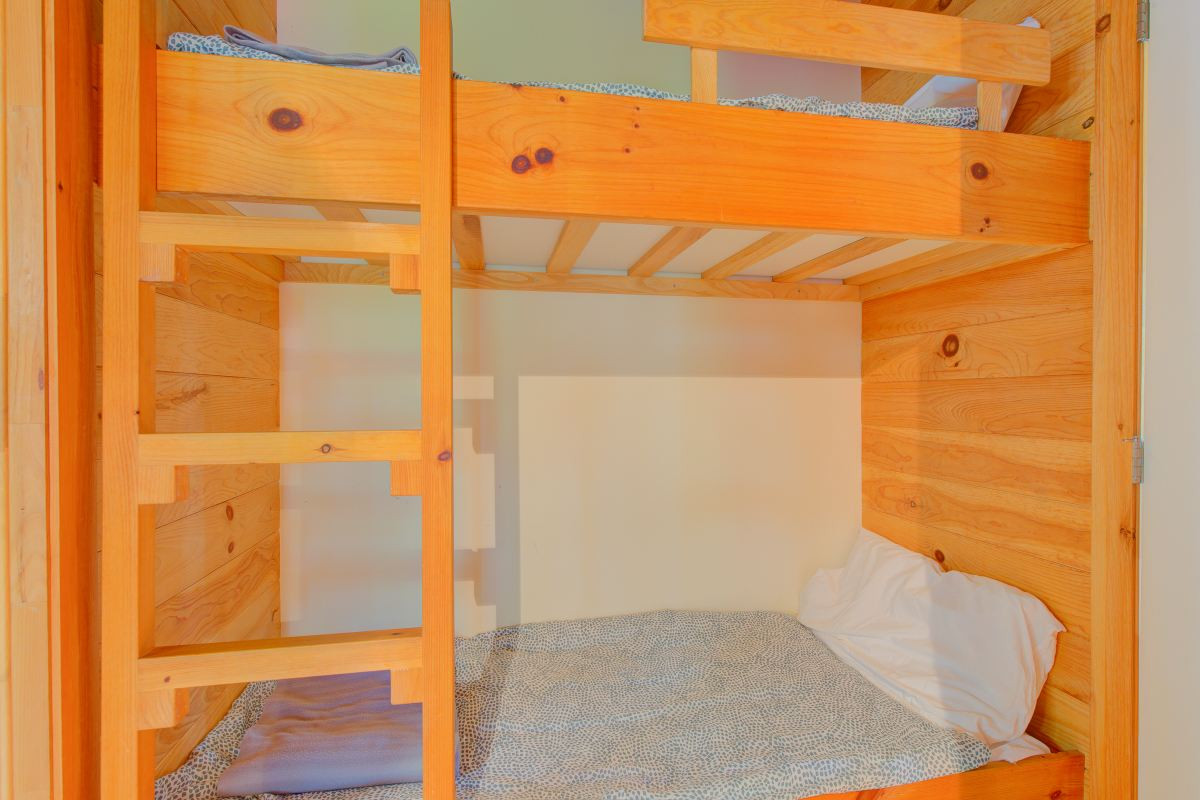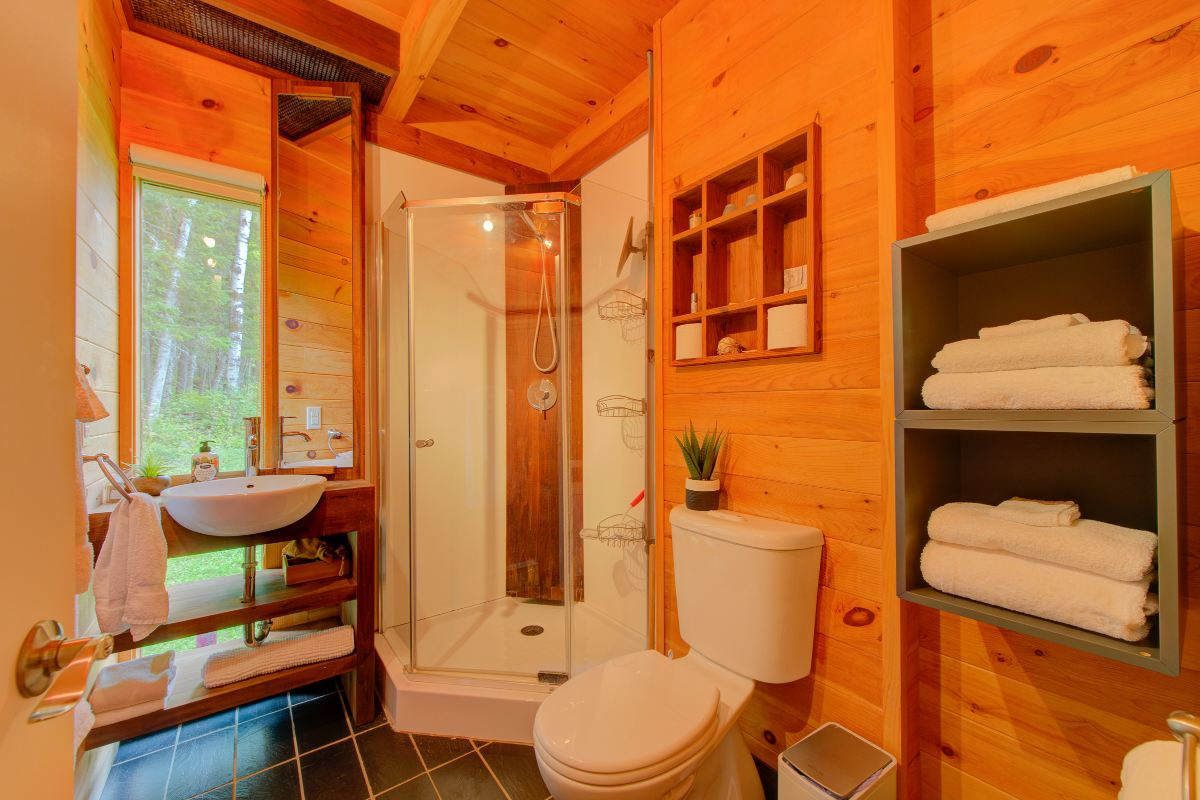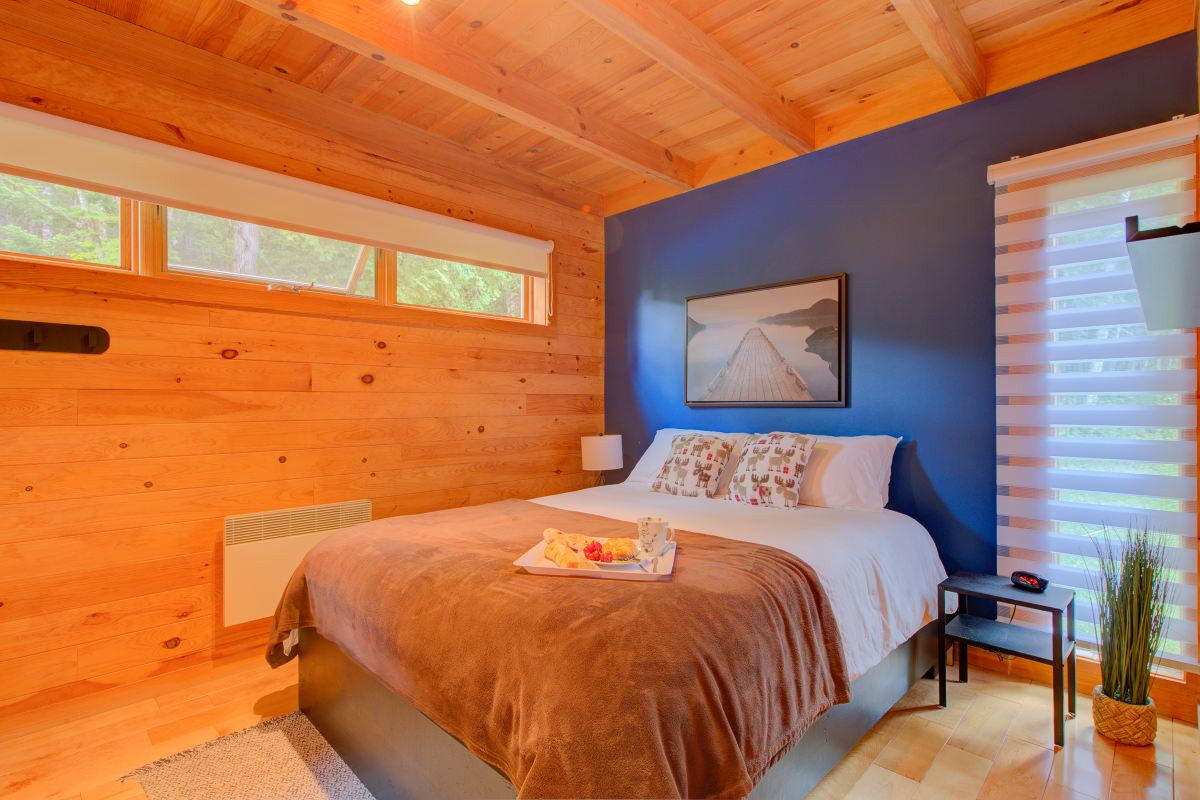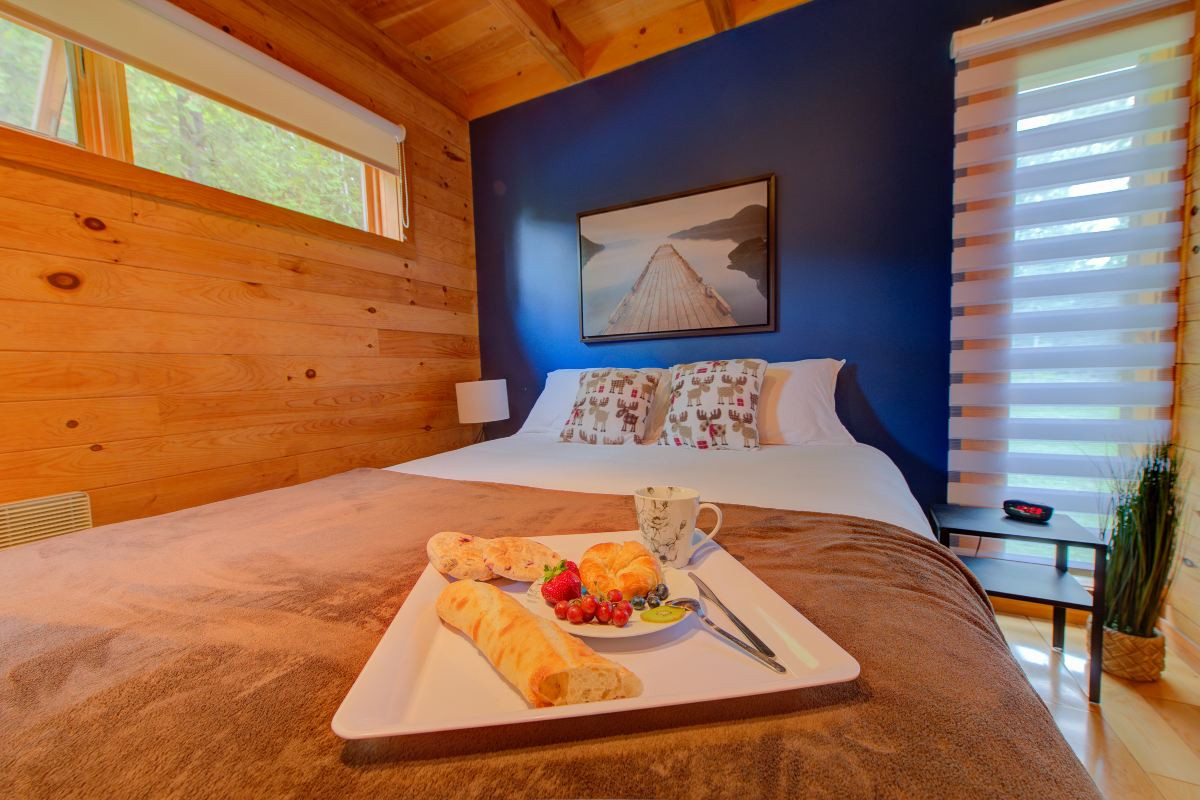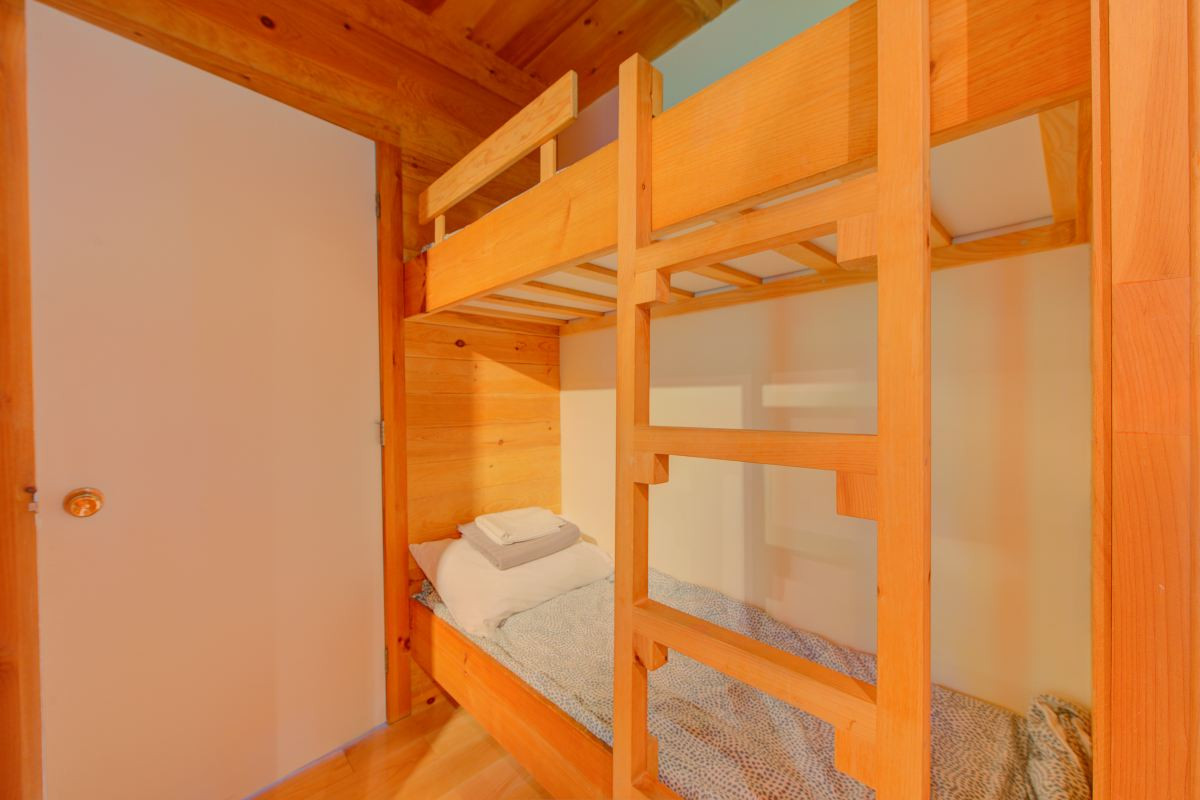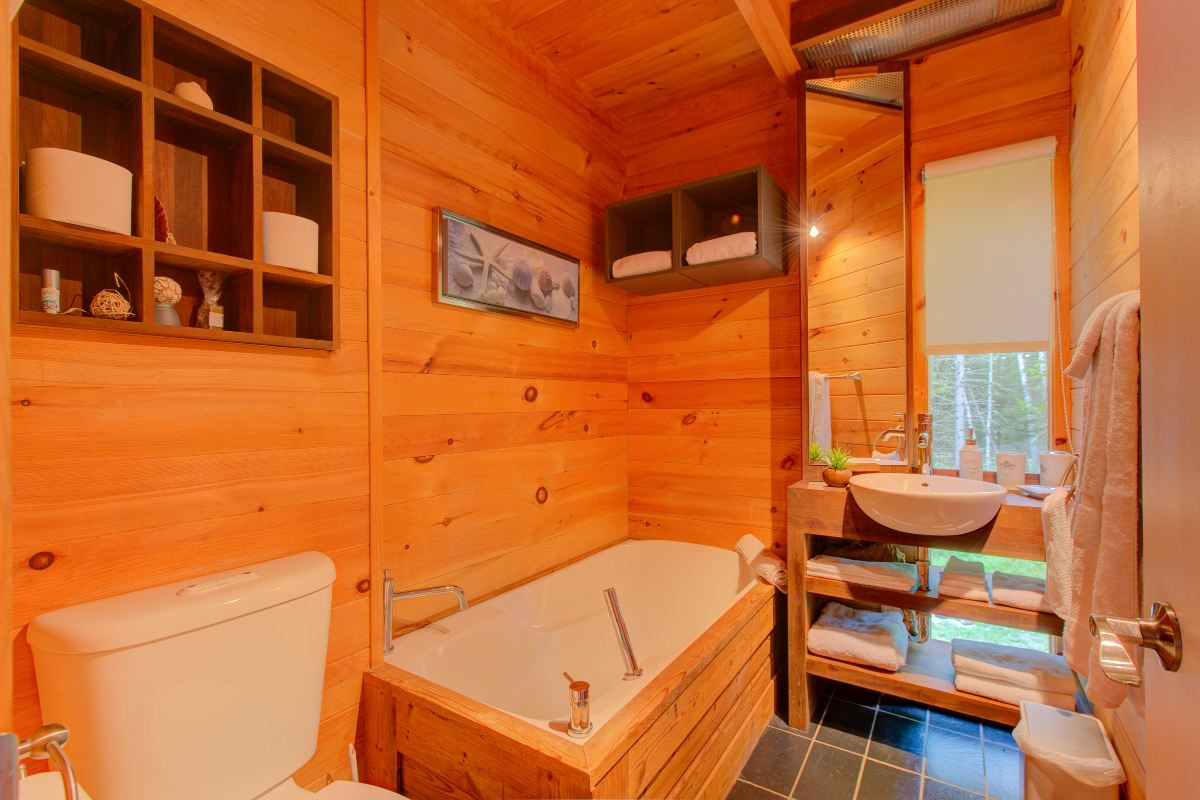 LE RUSTIQUE DÉTENTE
Pohénégamook, Bas-Saint-Laurent
Rental type :
Short-term rental,
Discounts 5 nights and more
Payments accepted :
Credit card (Visa, MasterCard & Amex)
2 bathrooms
Washer/dryer

Internet access

Indoor fireplace

Dishwasher
Le Rustique Détente 1672 is the perfect place for relaxation and nature escape. Located on the shores of Pohénégamook Lake, the property offers partial views of the lake. This legendary lake allows you to practice a host of activities to brighten up your stay. Between boat rentals, sailing lessons, exceptional fishing or the beach and its giant water game, all will leave with memories for life. You can also access the 20 km of trails accessible from the cottage. Winter, snowmobiling, snowshoe trails and deer watching will delight you.
Le Rustique Détente 1672 is the ideal place for your next holiday that can accommodate up to 8 people (4 adults, 4 children). You'll find all the amenities for a "home away from home." With a total of two bedrooms (2 Queen beds), two spaces with 1 bunk bed each including 2 30-inch mattresses, a fully equipped kitchen area, a living area and two bathrooms, one with a bath and the other with a shower. Take a moment to relax at the indoor fireplace. Want to cook? A BBQ is also available on the large outdoor terrace. High-speed internet access is available to occupy young and old.
Le Rustique Détente 1672 is divided into two parts. The top is called Le Rustique and the bottom is called Le Loft du Rustique. The top portion is what is offered on this ad. You will be able to rent the Loft on the second ad to complete a larger group!
Summer and winter, you will succumb to the charm of this region of the Lower St. Lawrence. There's no shortage of outdoor activities! Take advantage of your visit to visit the Pohénégamook Outdoor Health Base 2.0 and the beautiful Pohénégamook beach where you can enjoy the many facilities (inflatable games on the water, sailing courses, kayaking, climbing, skiing, etc.).
RESTRICTIONS:
Minimum age for booking: 28 years old
Mandatory minimum stay (minimum 3 nights):
-Christmas holidays
-School break
-Easter
-National Patriot's Day
-St-Jean Baptiste Day
-Canada Day
-Labour Day
-Thanksgiving
No arrival possible on December 25th and January 1st
Summer season: 7 nights stay, arrival on Friday only
Other restrictions may apply, please contact Chalets Confort
Discover our other cottages