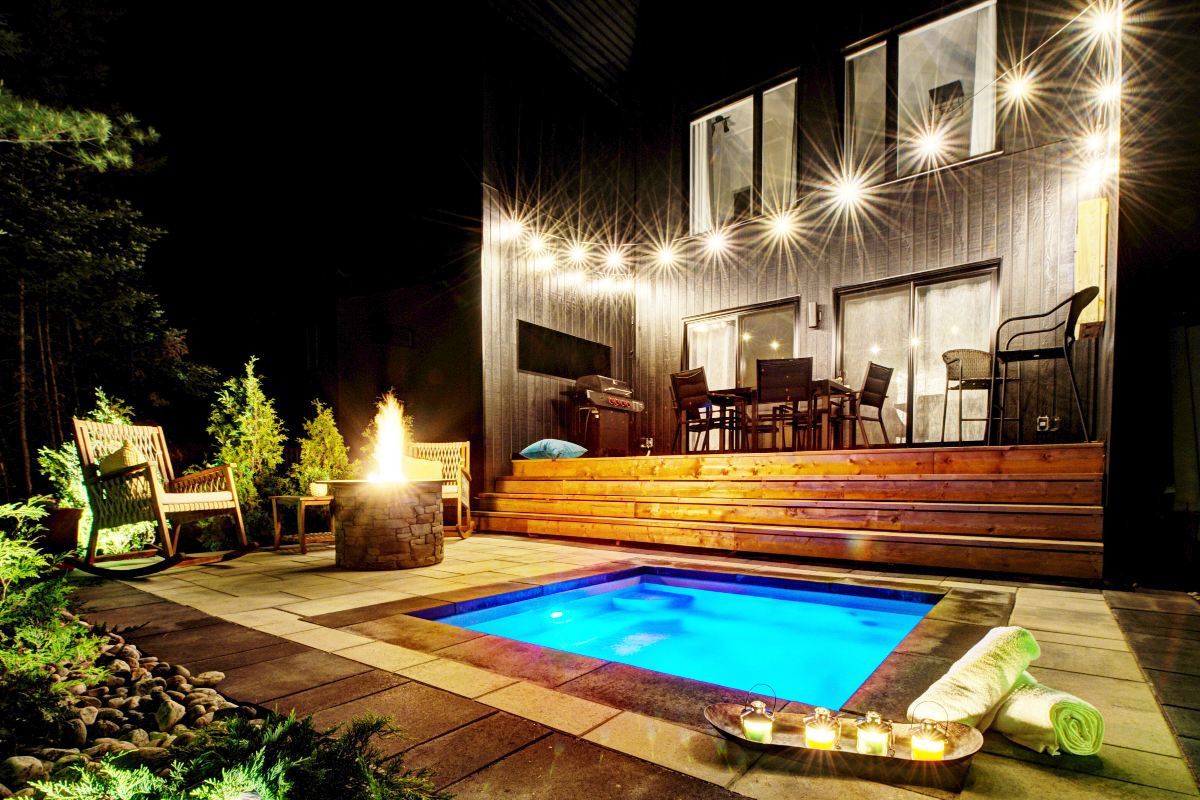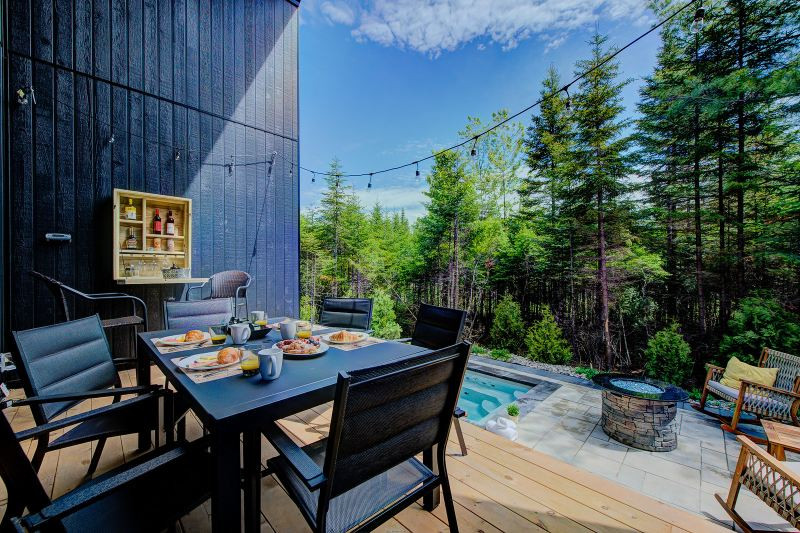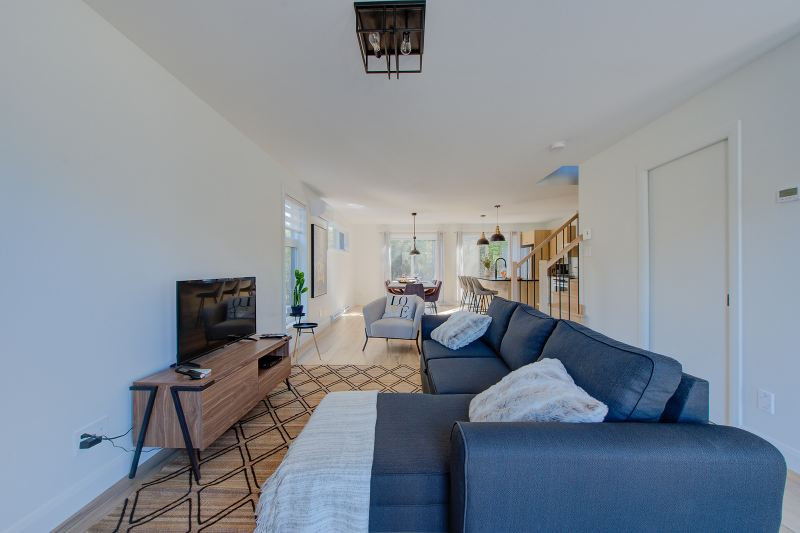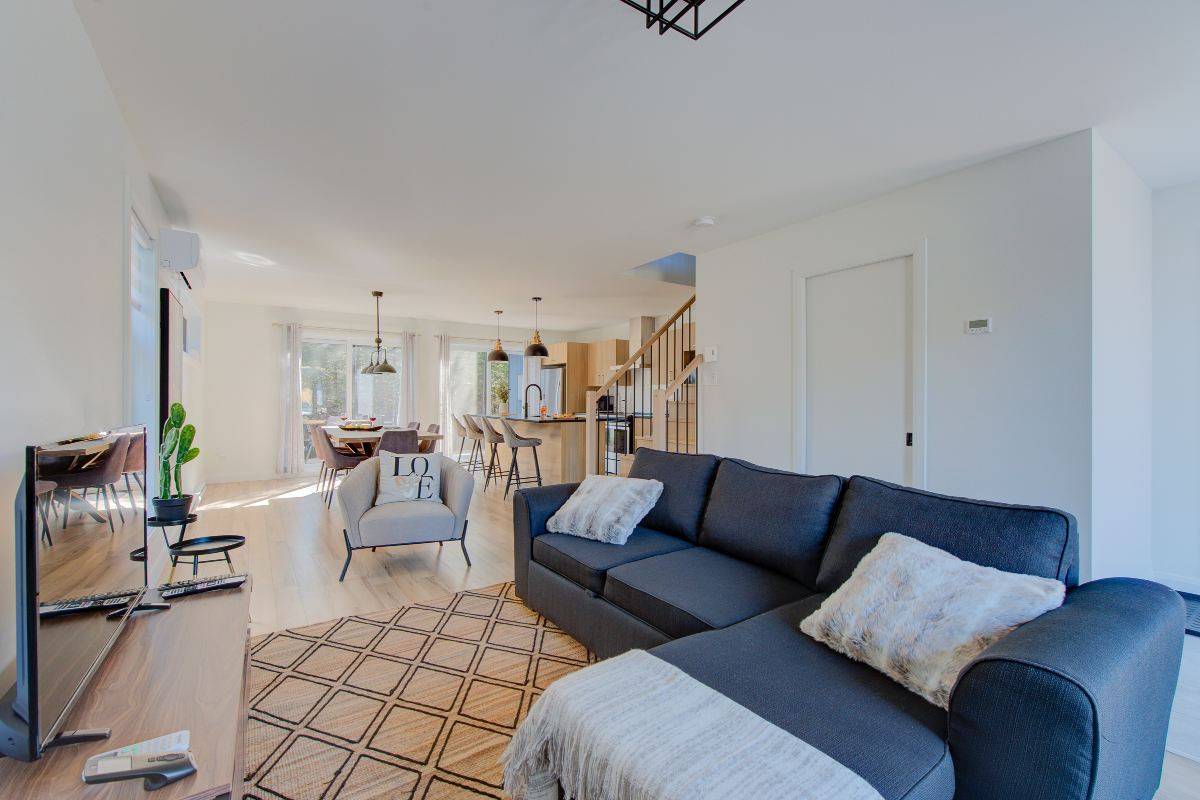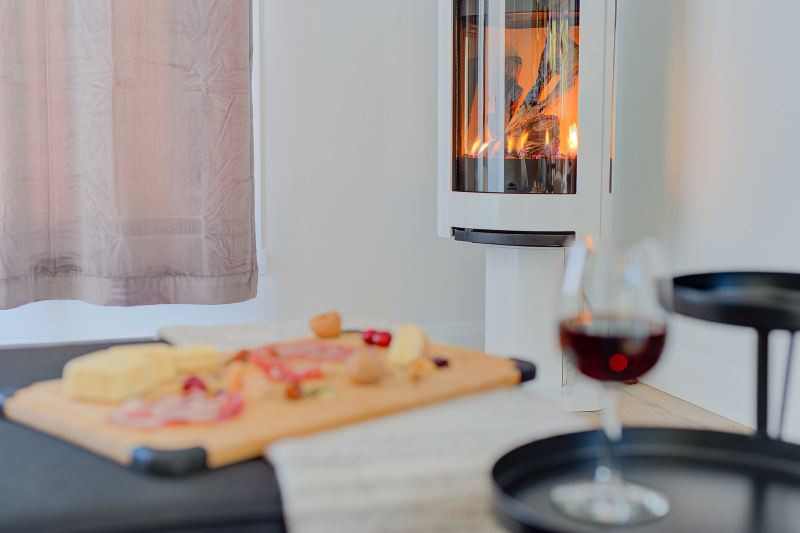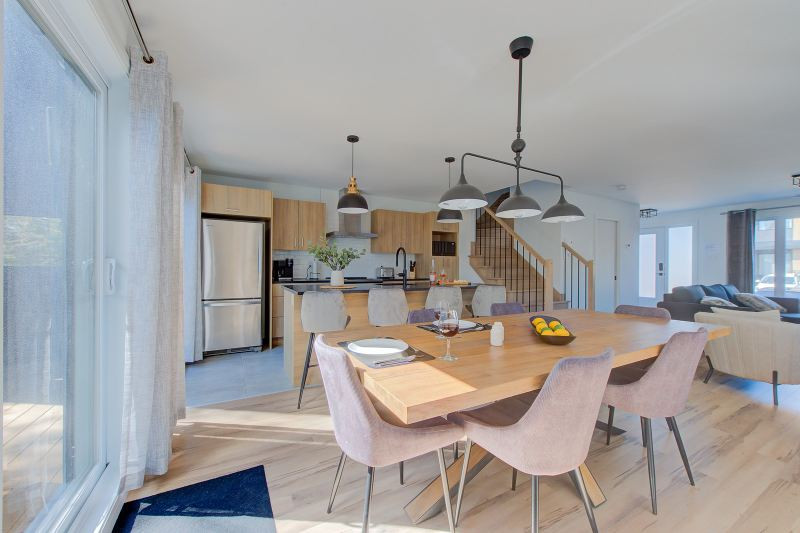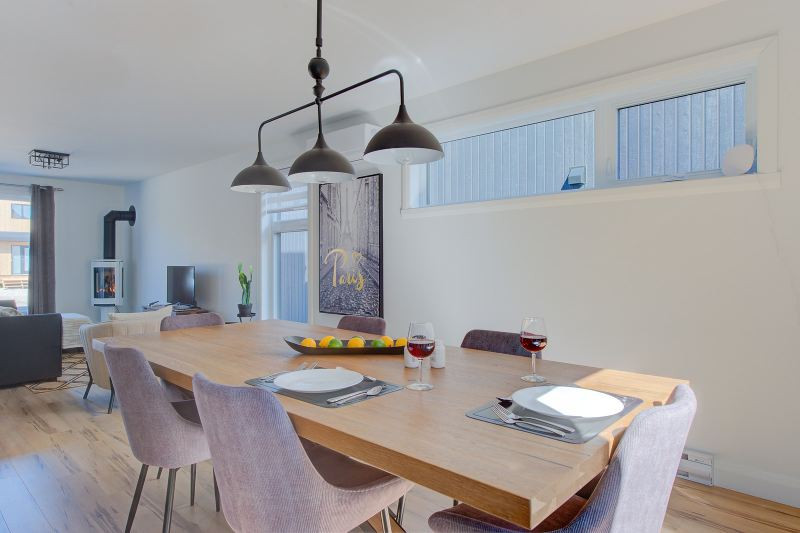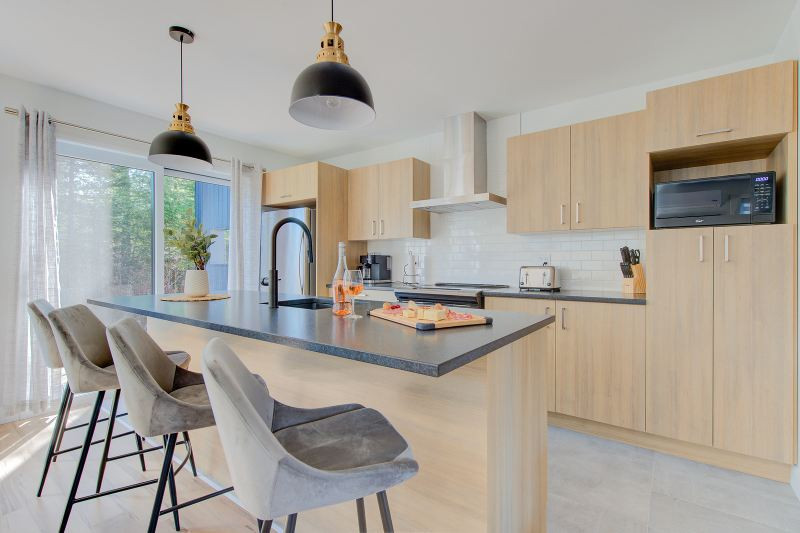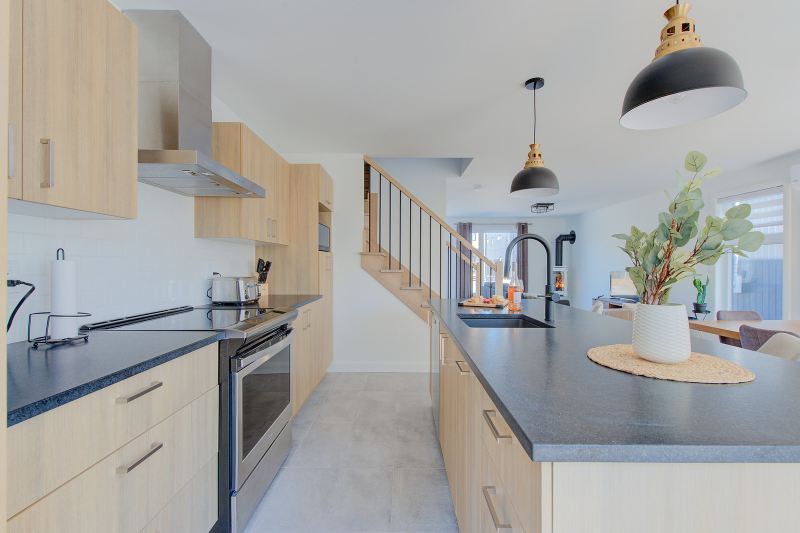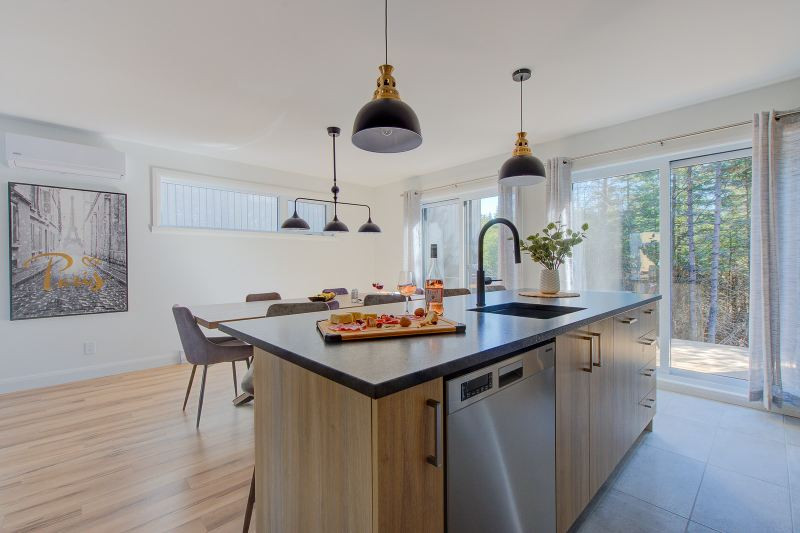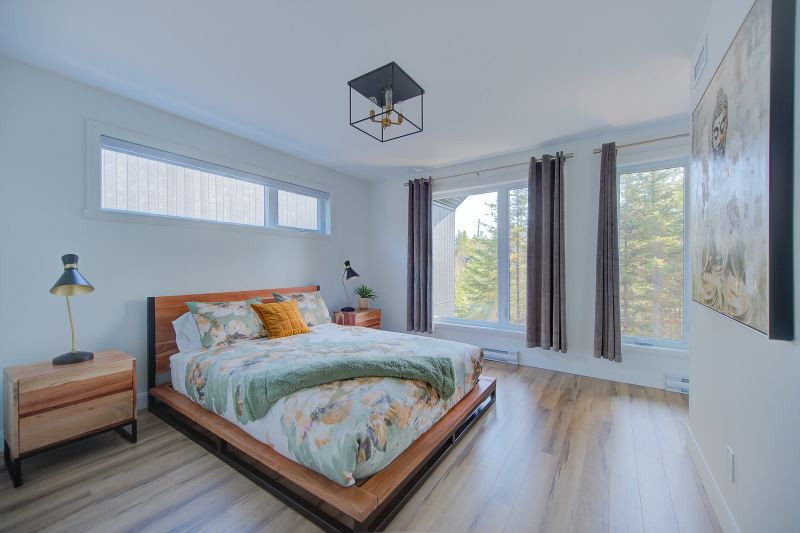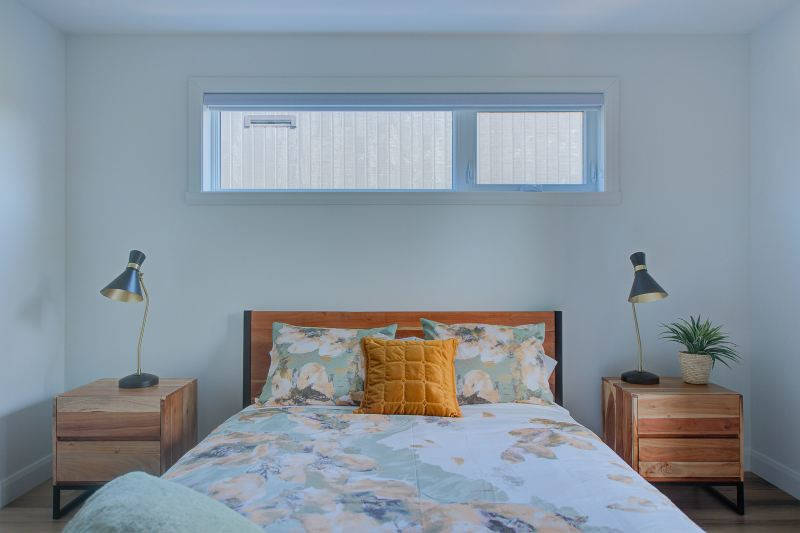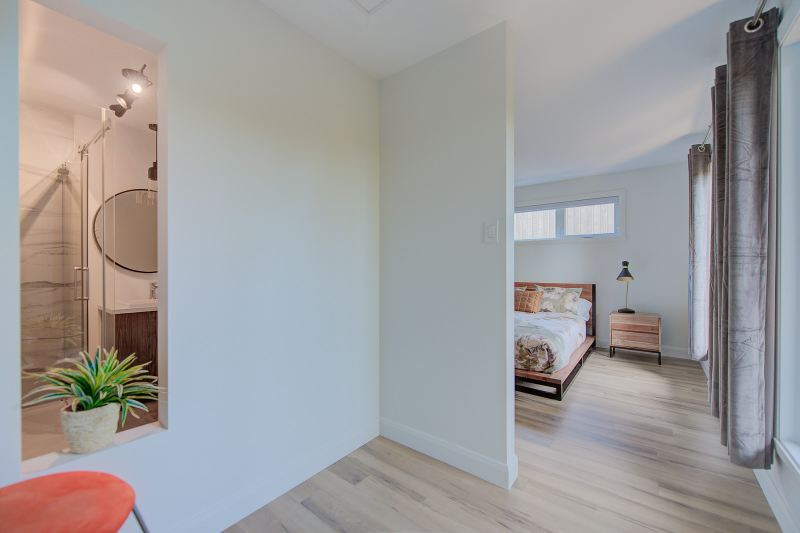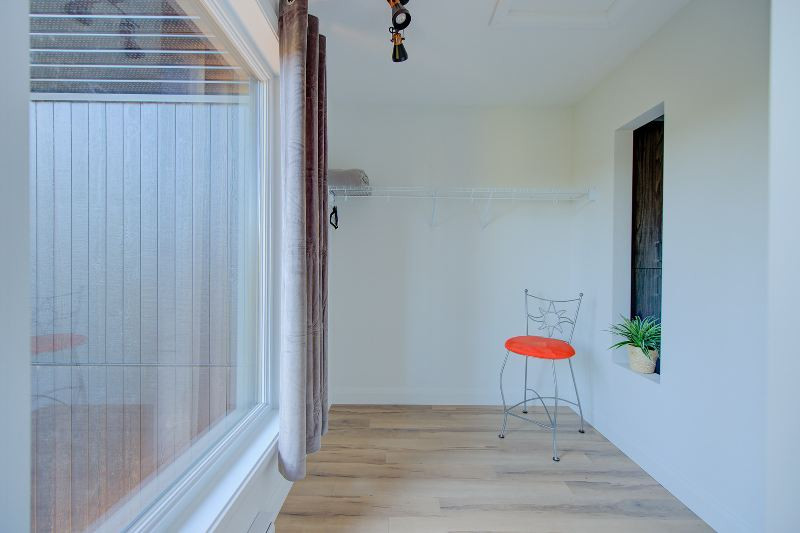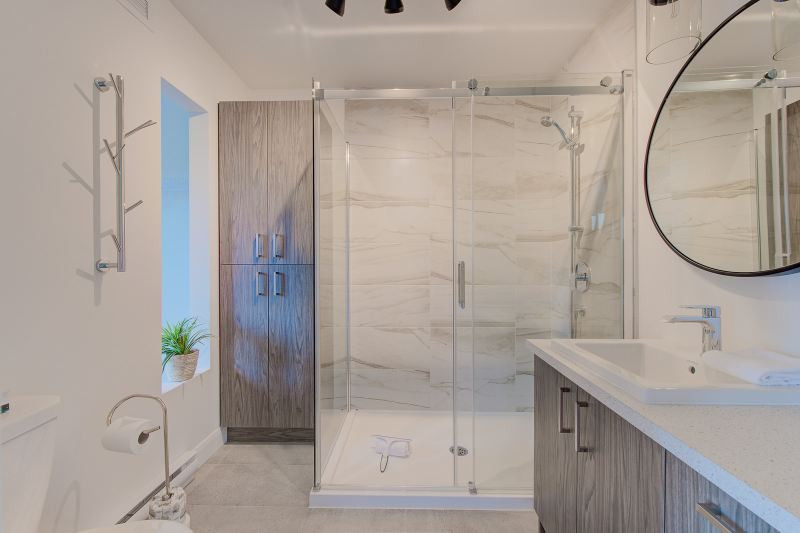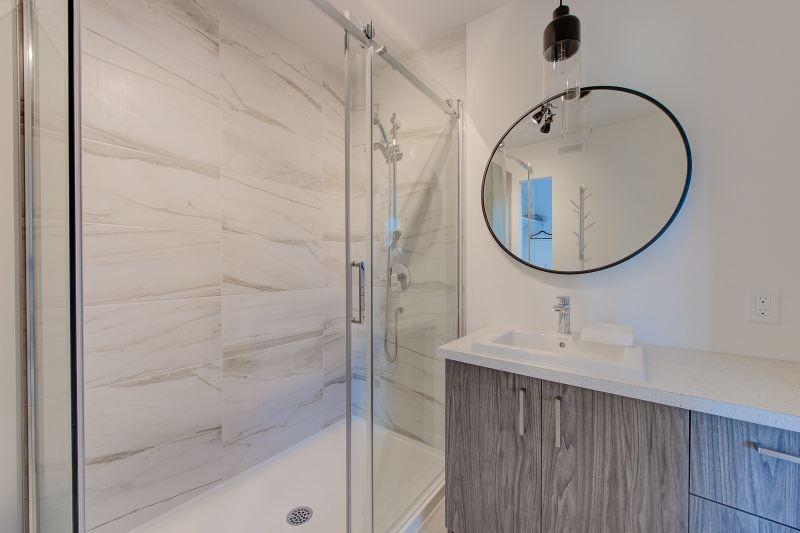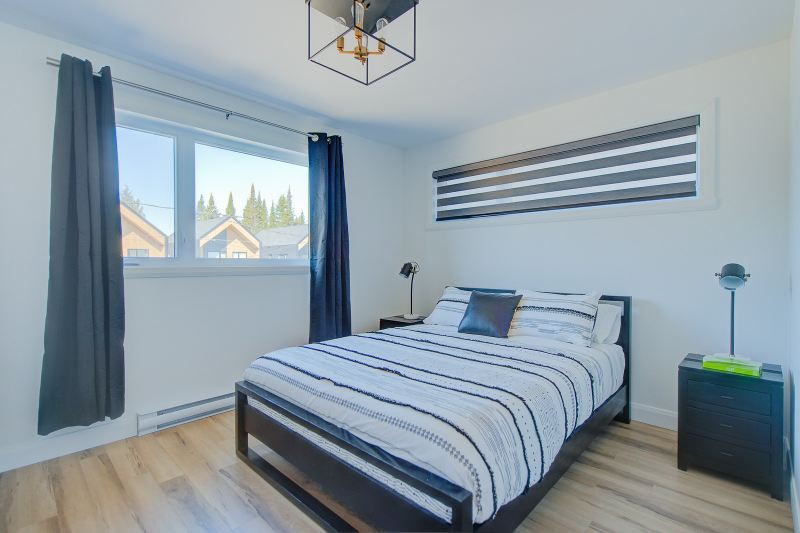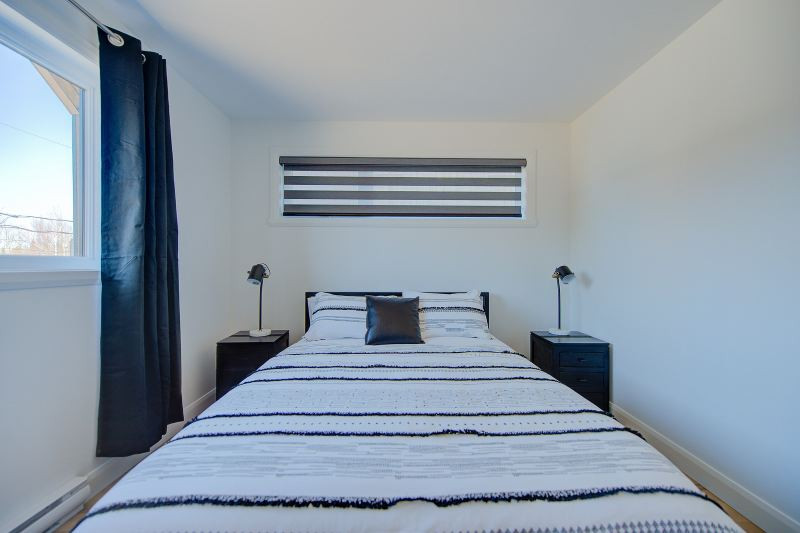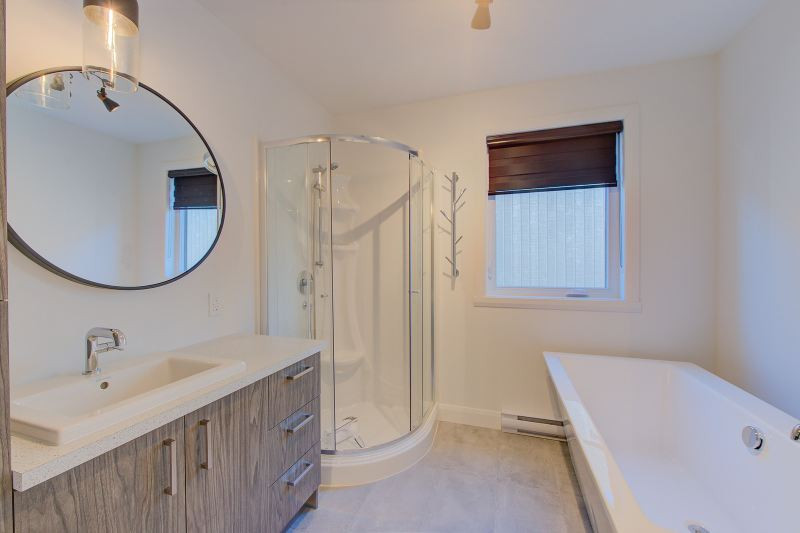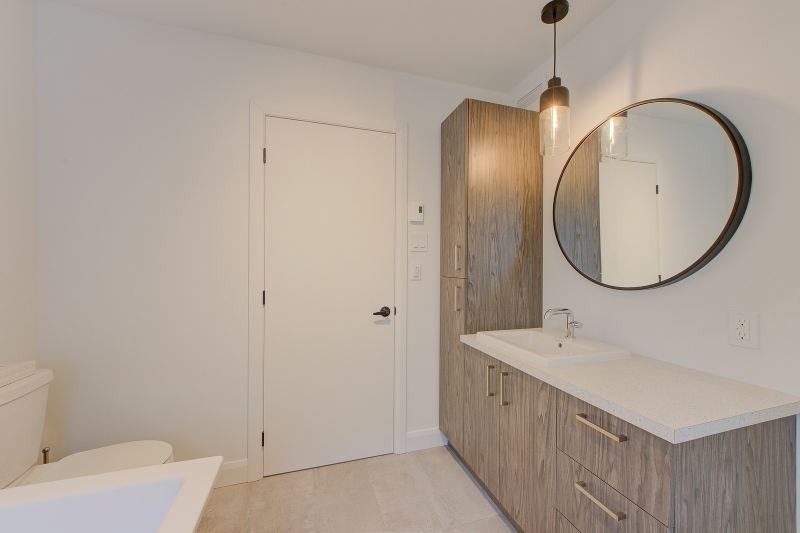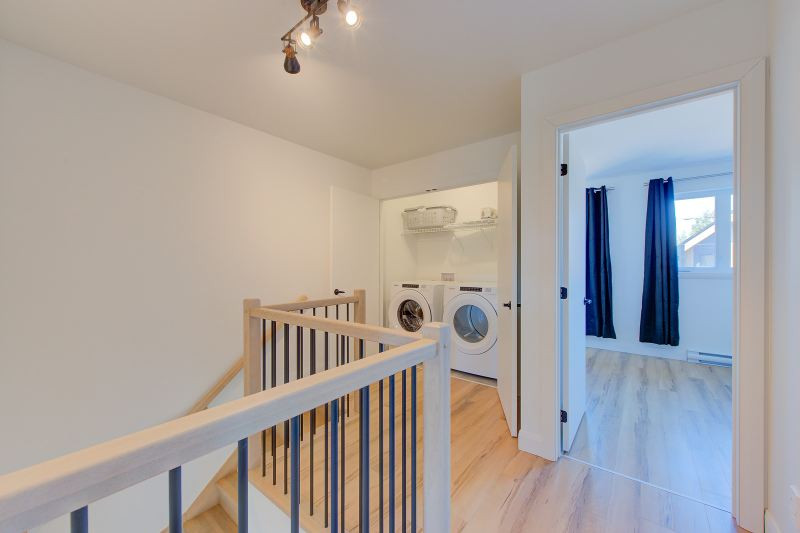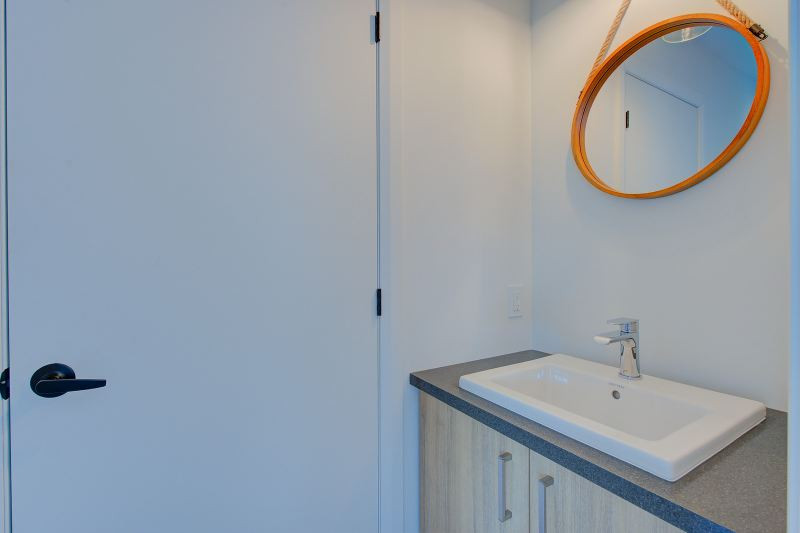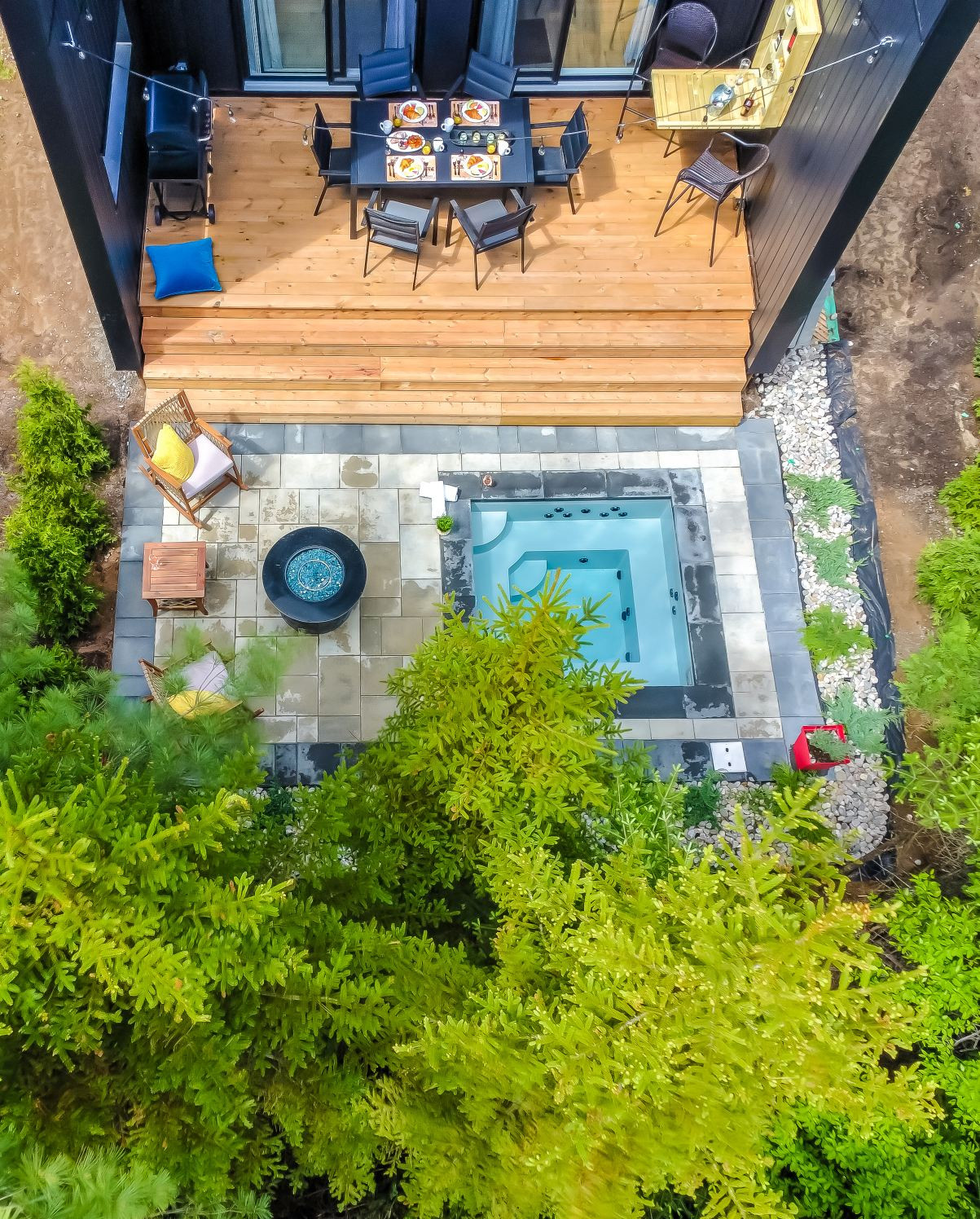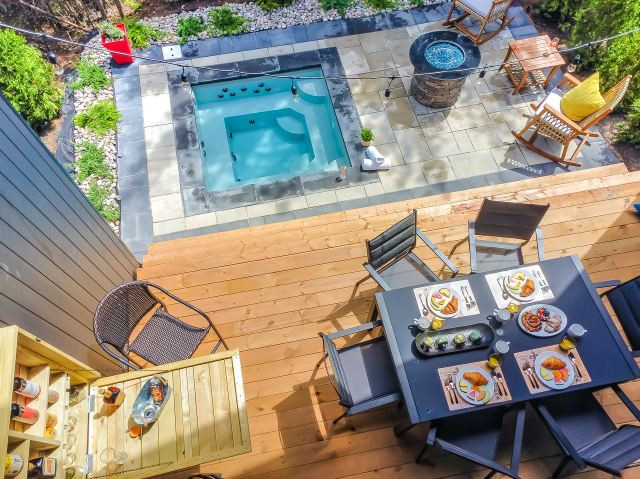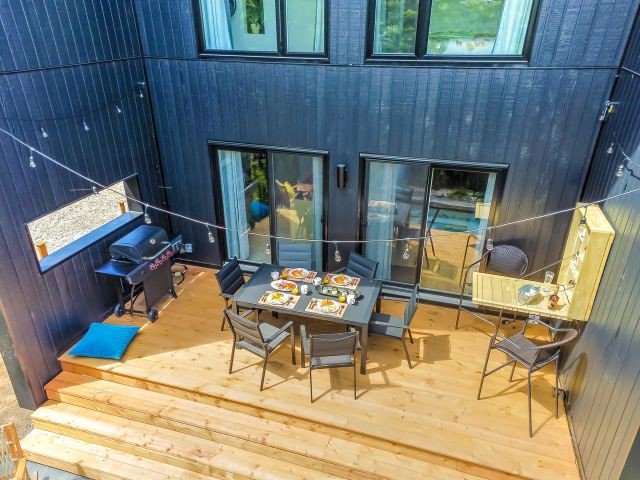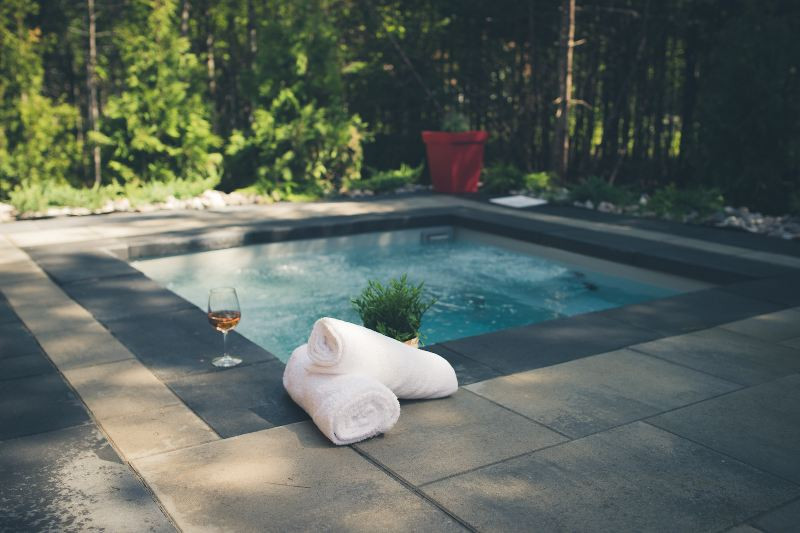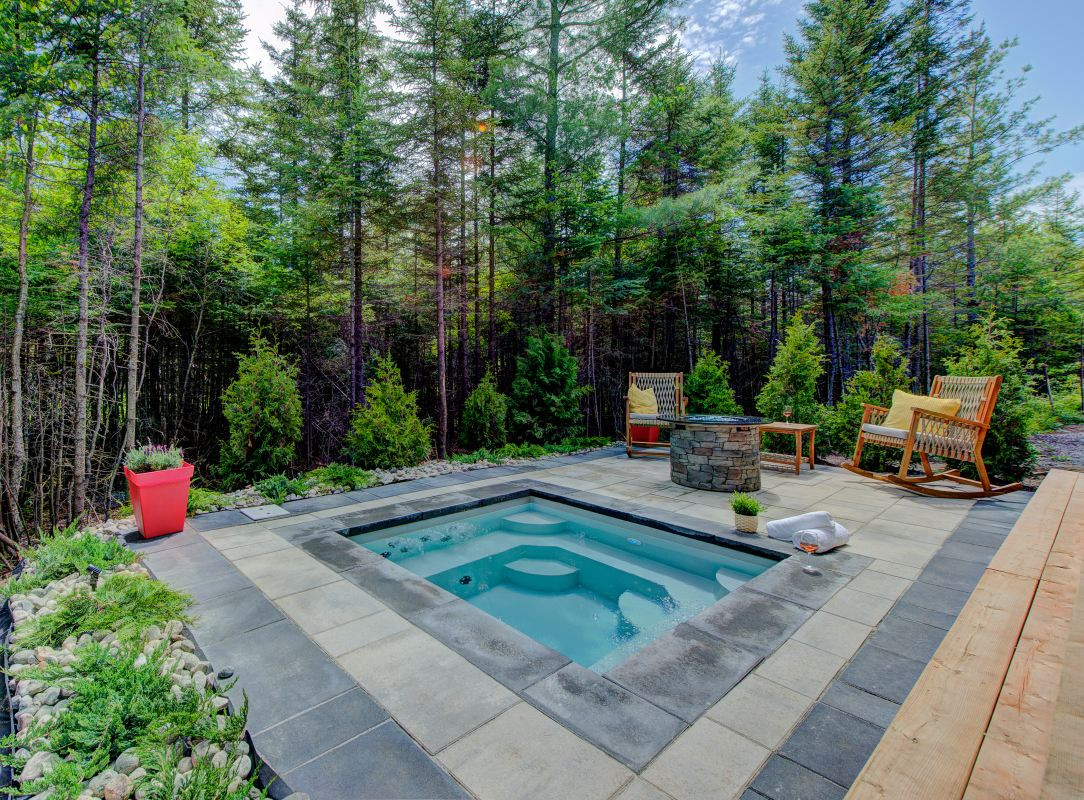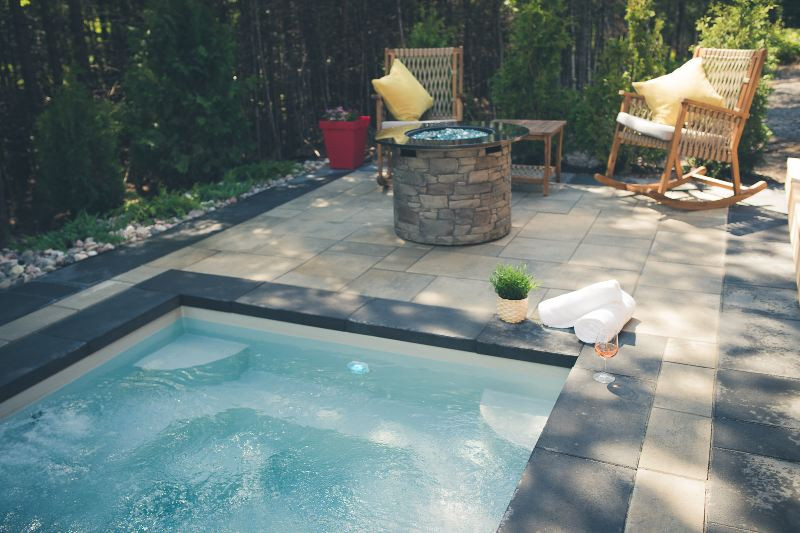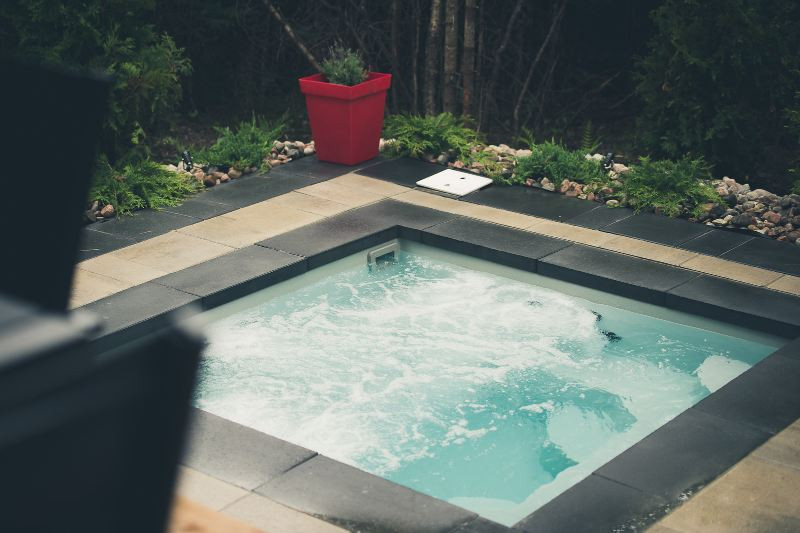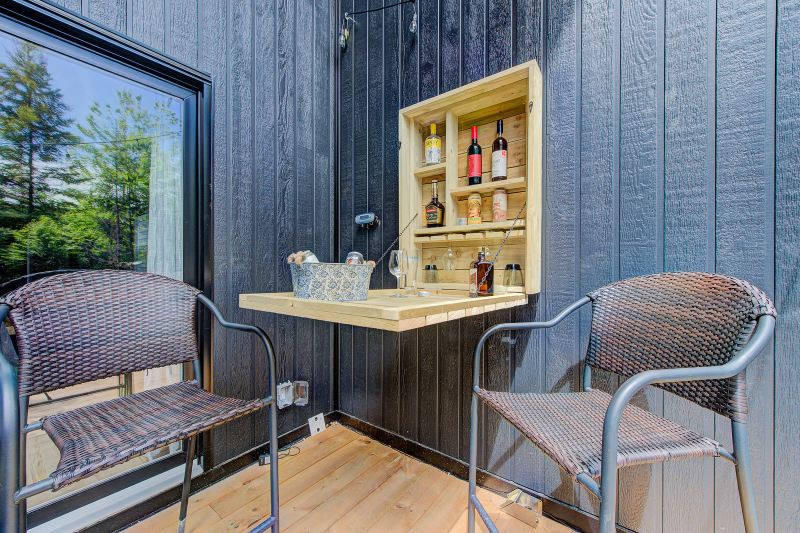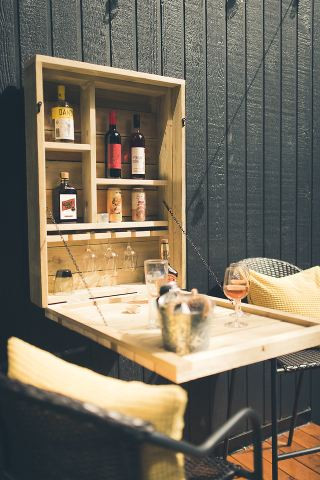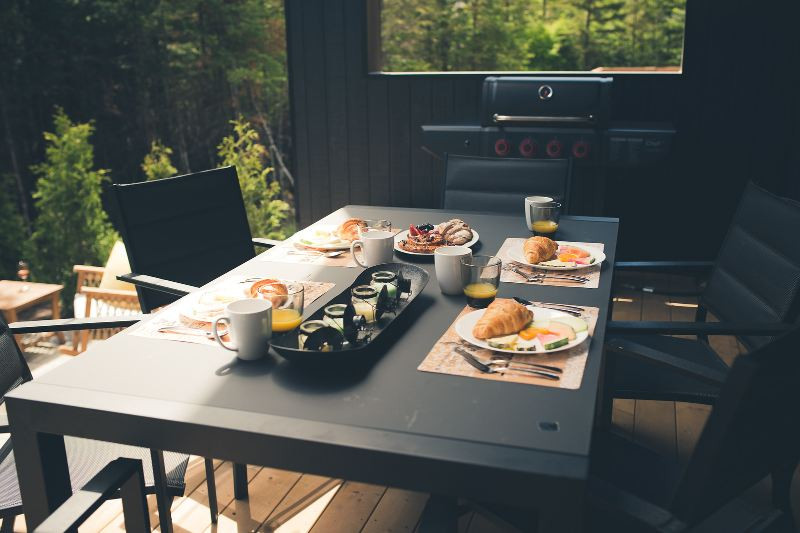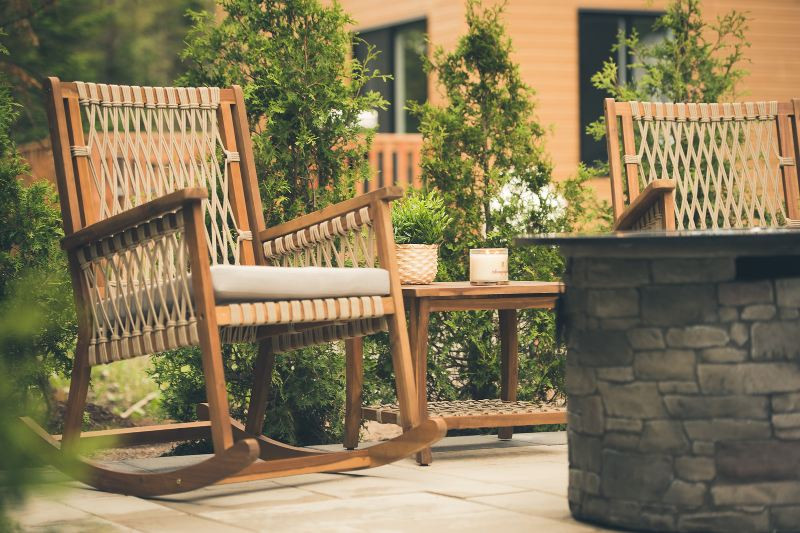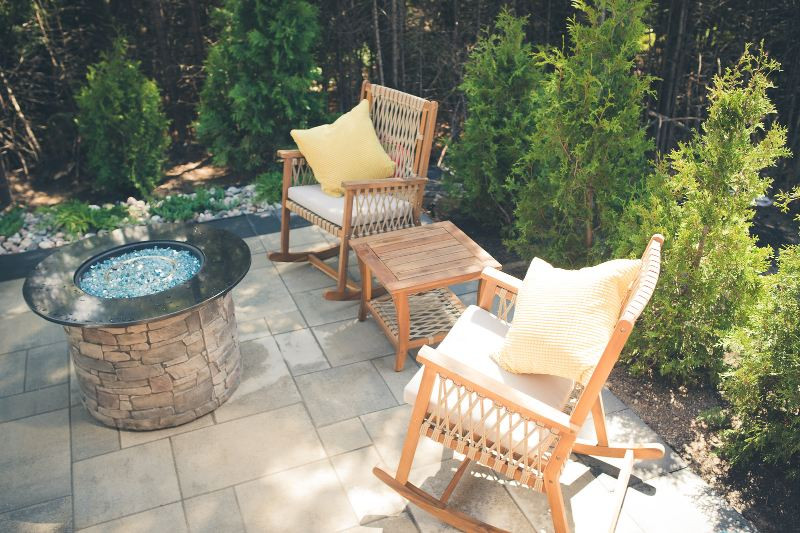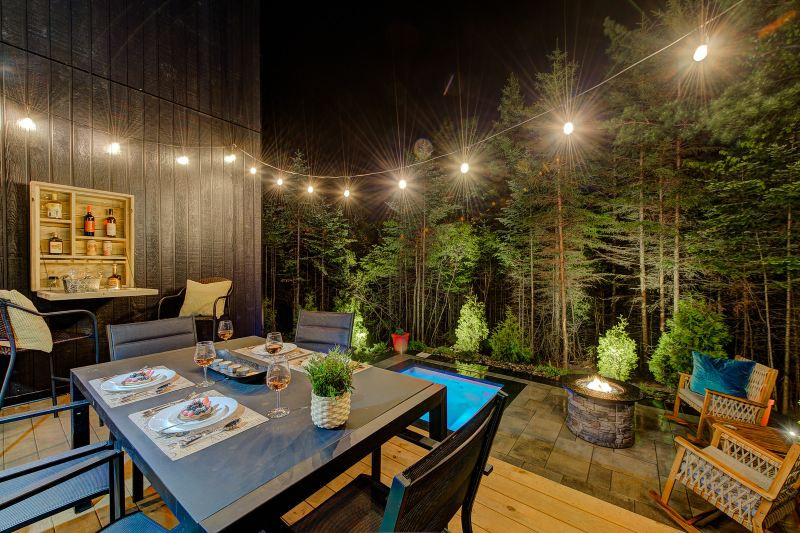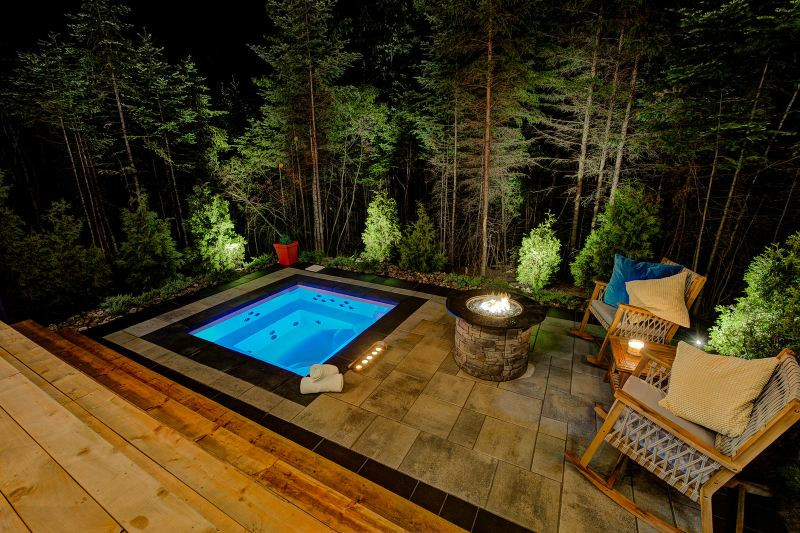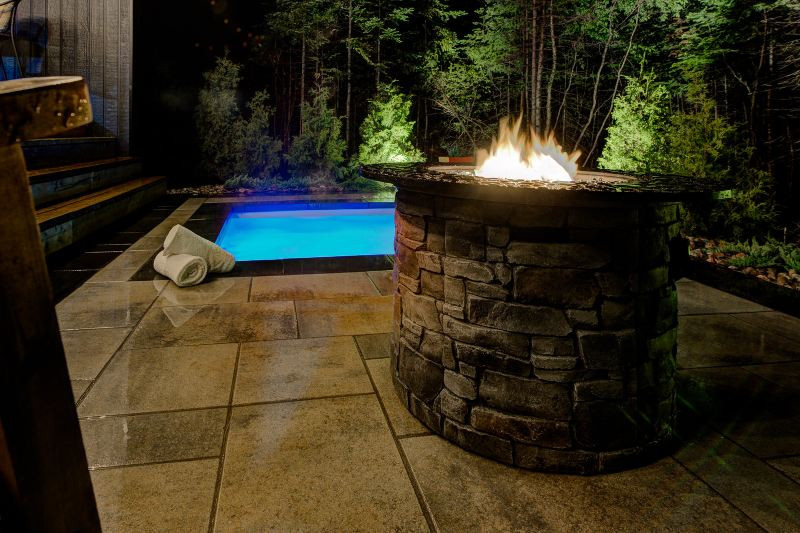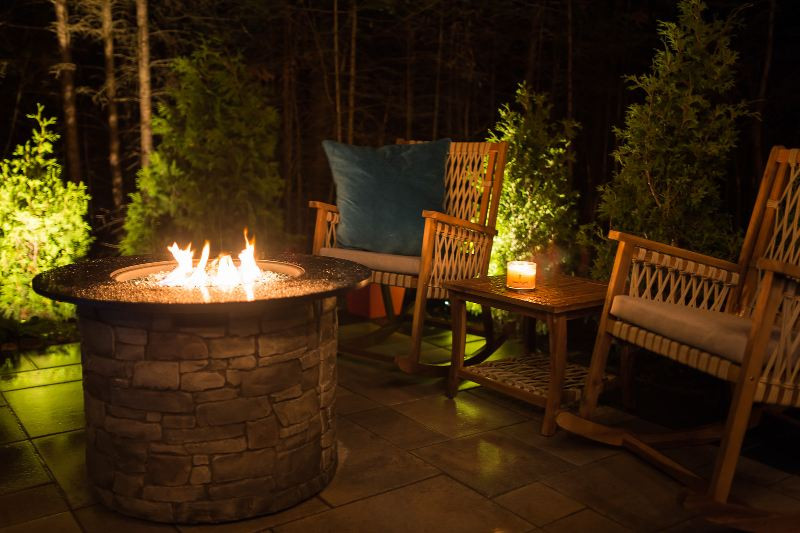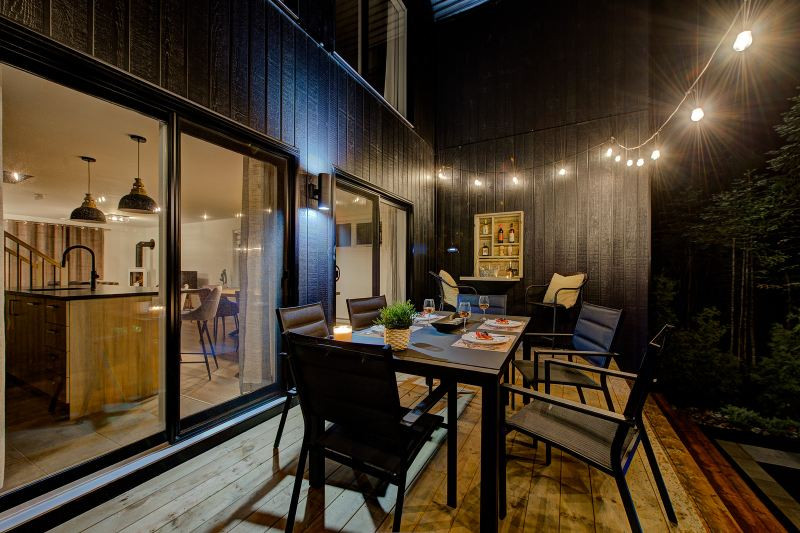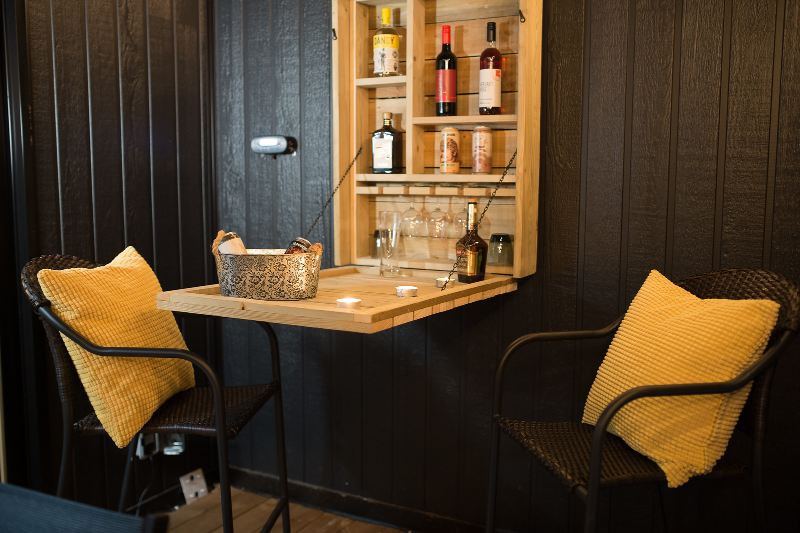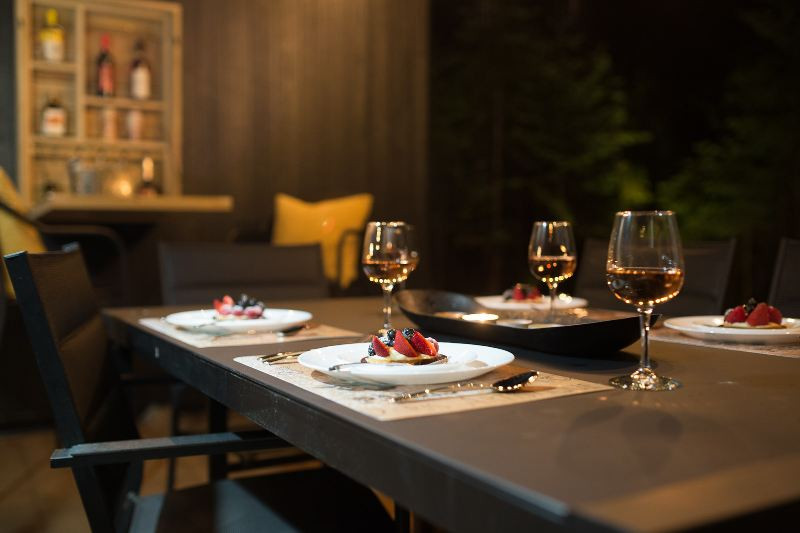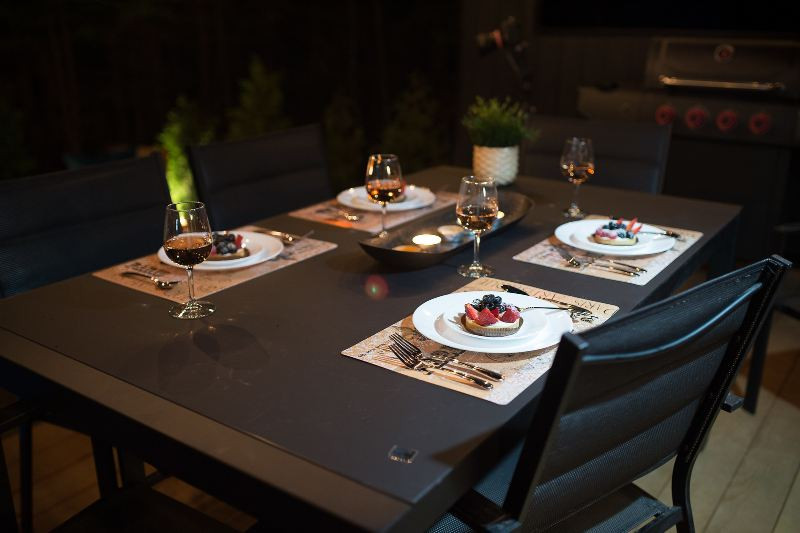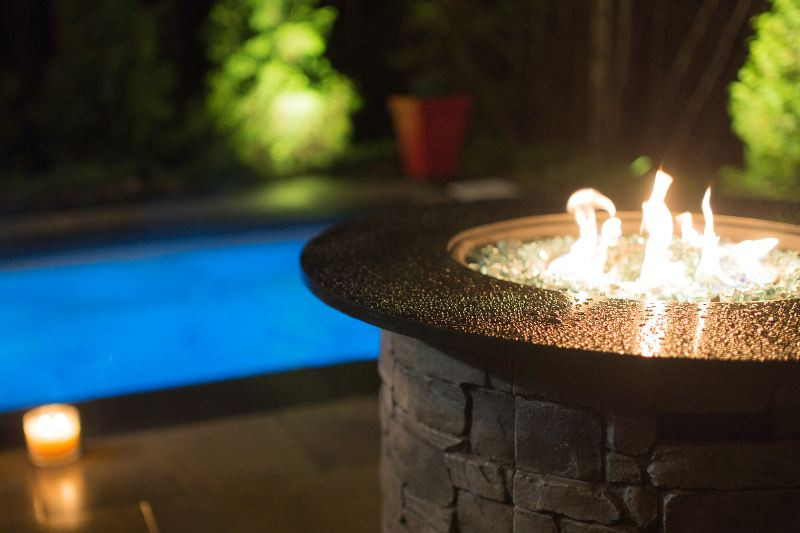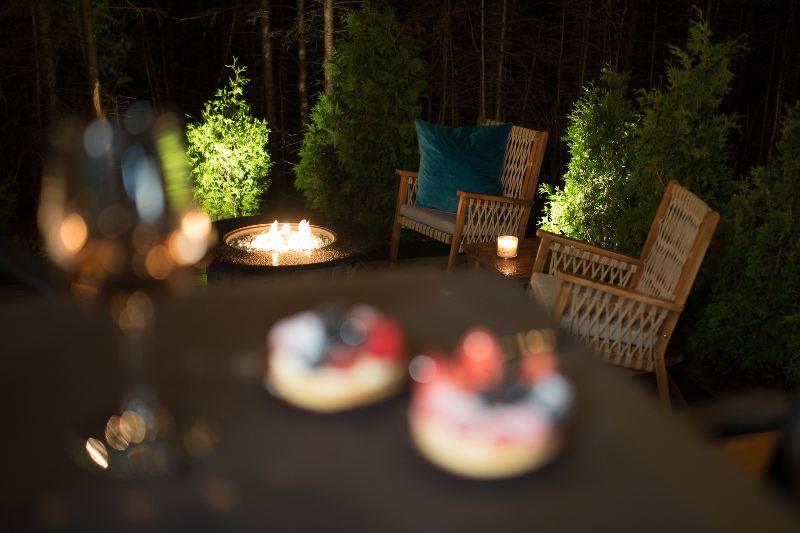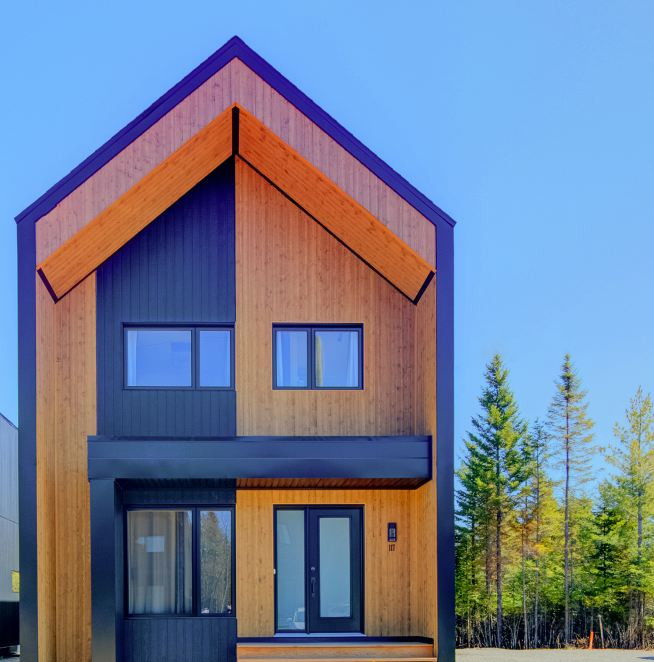 Paradis Sur Terre spa
Pont-Rouge, Portneuf
Registration : 308469
EXP : 2024-01-31
Rental type :
Short-term rental,
PETS ARE NOT ALLOWED
Payments accepted :
Credit card (Visa, MasterCard & Amex)
2 bathrooms
1 Shower rooms

Washer/dryer

Internet access

A/C

Indoor fireplace

Dishwasher
Spa (private)

Outdoor fire space

BBQ

Commun space (spa, sauna, pool and pool table)
Paradis sur Terre offers you the perfect place in a natural, comfortable and modern space in the Portneuf region. Located in Pont-Rouge, less than 30 minutes from Quebec, by staying at the Domaine du Grand Portneuf, you can live, explore and discover a haven of peace with many attractions. Whether by bike, quad or snowmobile, on foot or on snowshoes, you will find several trails nearby. A visit to the Promenade Jacques-Cartier is a must!
Paradis sur Terre is ideal for a stay of up to 6 people.
Interior comfort:
-2 bedrooms, with 1 Queen bed in each bedroom
-Living area with 1 sofa bed
-Full kitchen with backsplash, electric fondue stove, dishwasher and fridge
-2.5 bathrooms (1 for each room and powder room on ground floor)
-Washer, dryer
-Wall mounted air conditioning unit & Pedestal Fans
-Indoor fireplace (propane)
-Cable TV and Smart TV with access to YouTube, Netflix, Disney etc.
-High Speed Internet access
Outdoor comfort:
Paradis Sur terre provides a unique outdoor set up with a little Oasis and a covered gallery. Our Oasis contains the following:
Spa Scandinave (all year)
Paradis Sur Terre offers the only private inground SPA in Domaine du Grand Portneuf, integrated right into the landscape to give the feel of an oasis and a truly luxurious experience. With river stones and natural creeping junipers on the sides, you will feel being poured into the nature.
Winter outdoor cinema (November to April)
Le Paradis Sur Terre has an outdoor projector screen in the covered gallery. Guests can feel cozy inside the hot spa and watch their favorite movies or games by simply using screen mirroring of their cell phones.
Outdoor gaz fireplace (May to October)
Hot tub, SPA and firepit make our little oasis very cozy. A gas firepit is provided close to the Spa. Just light up the firepit and enjoy the coziness.
*Due to frequent fillings, guests are asked to bring their own propane tank.
Latching chairs and ambient light (May to October)
Enjoy sitting on the wood rocking chairs in cozy environment. Soak your self in hot tub and get some heat from fireplace, while sitting on cozy chairs.
Our Covered Gallery offers following:
BBQ and patio set (all year)
Our large, covered gallery, with all around vintage lighting, provides an all season outdoor dining/BBQ set up. Enjoying eating in covered space, while overlooking the Oasis.
Outdoor bar (May to October)
A cute little drop-down bar is available in the gallery. Fill the bar with your favorite drinks and enjoy the outdoor ambience.
Additionally, 2 parking spaces are available on site.
Also onsite at Domaine du Grand Portneuf:
-Spa, sauna and swimming pool (shared with other travelers)
Get away from everyday life during a visit to the Grotte le Trou du Diable in the Portneuf Natural Park. Do you like golf? Take advantage of your visit to challenge your friends during your visit to Golf Le Grand Portneuf. Several other attractions make the reputation of the Portneuf region, whether it is Centre Dansereau or Vallée Bras-du-Nord. Get informed before your stay!
RESTRICTIONS:
Minimum age for booking: 21 years old
Mandatory minimum stay (minimum 3 nights):
-Christmas holidays
-School break
-Easter
-National Patriot's Day
-St-Jean Baptiste Day
-Canada Day
-Labour Day
-Thanksgiving
No arrival possible on December 25th and January 1st
The common areas of the site (spa, swimming pool, sauna) are shared with other travelers
Book your time slot for the use of the spa or sauna once on site
The number of travelers indicated at the time of booking must not be exceeded
Other restrictions may apply, please contact Chalets Confort
308469
Discover our other cottages