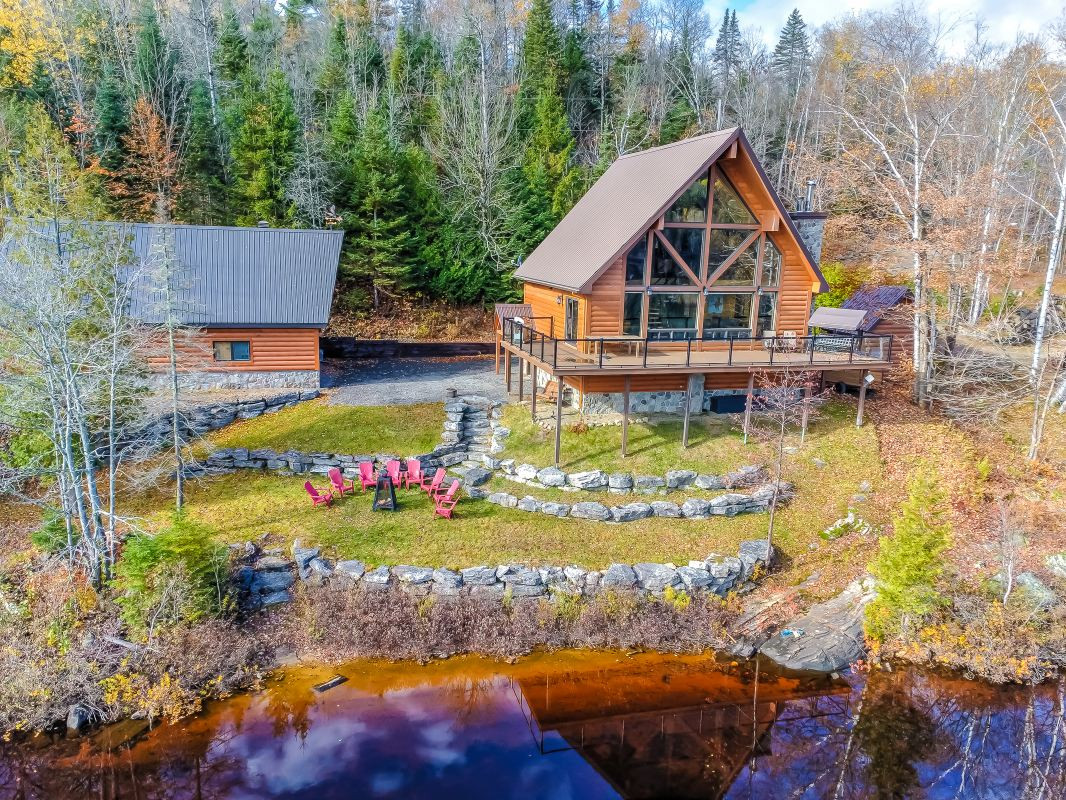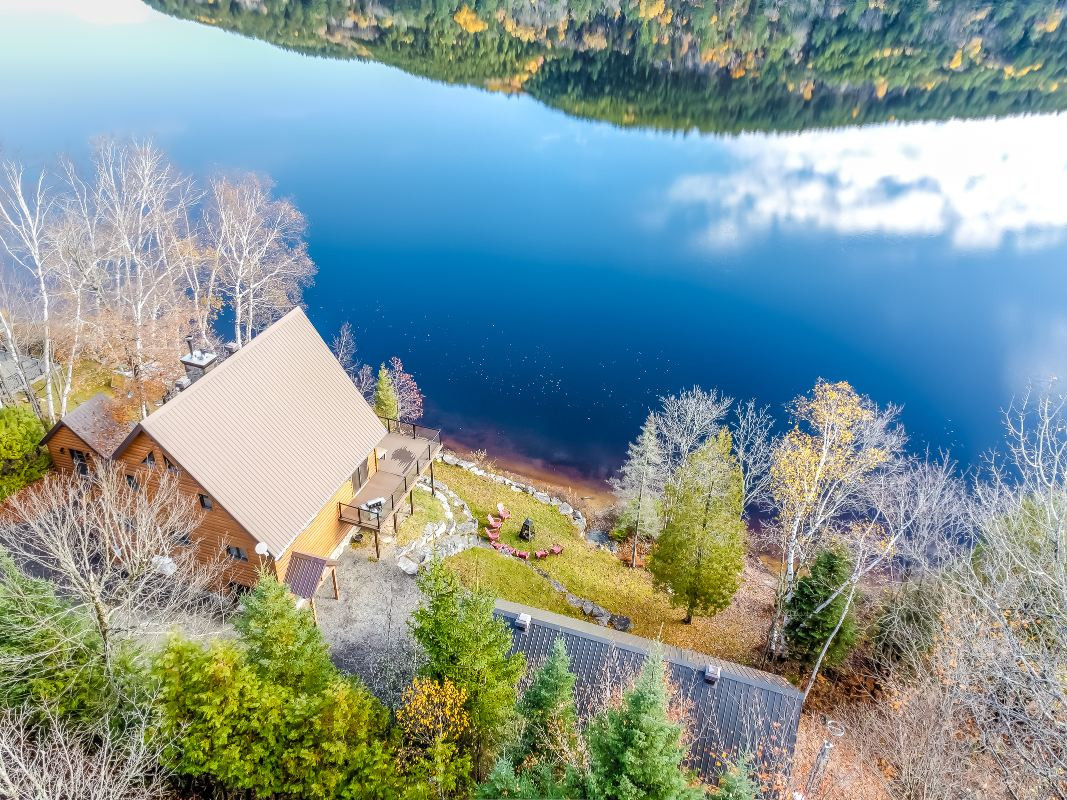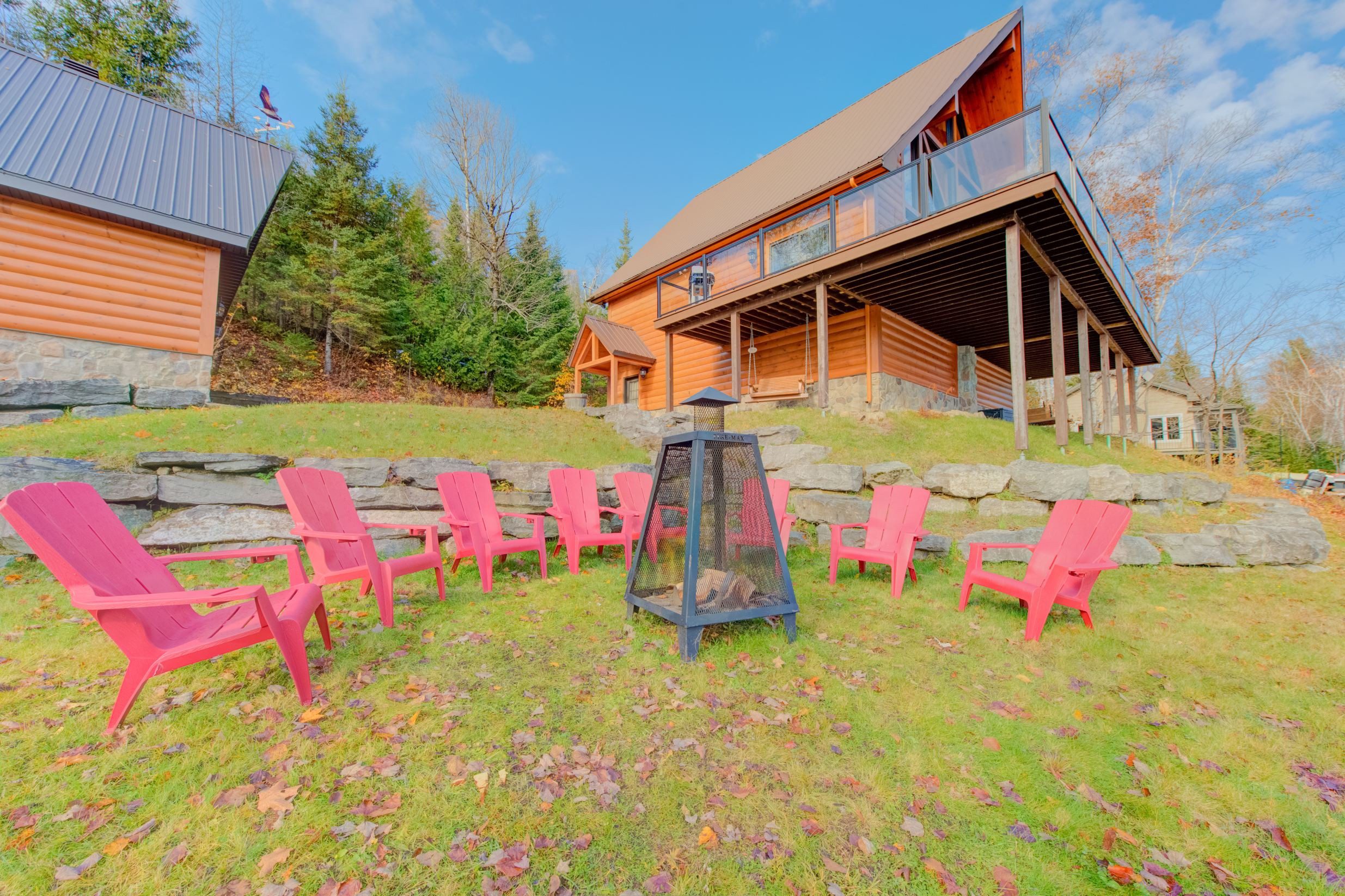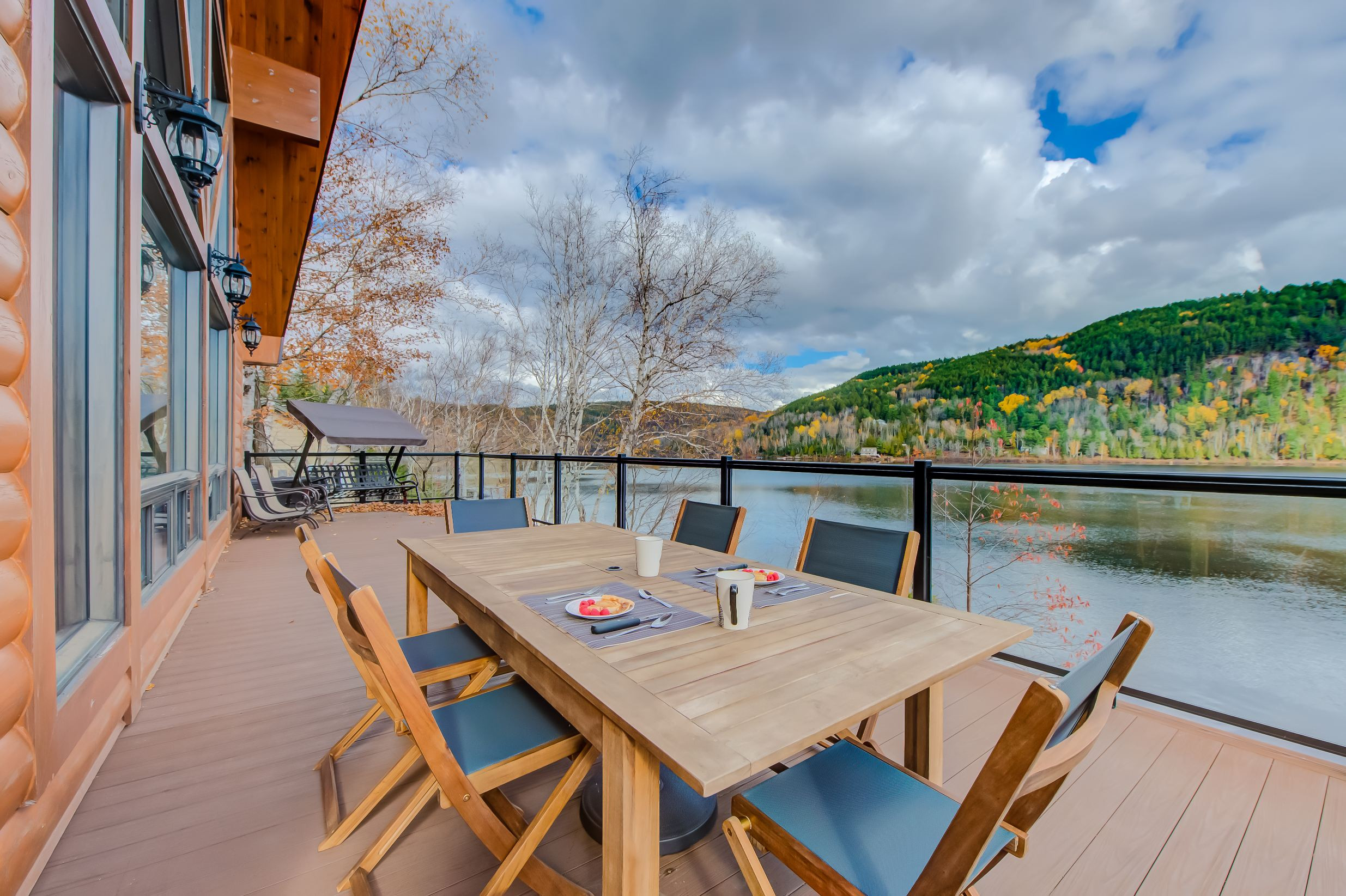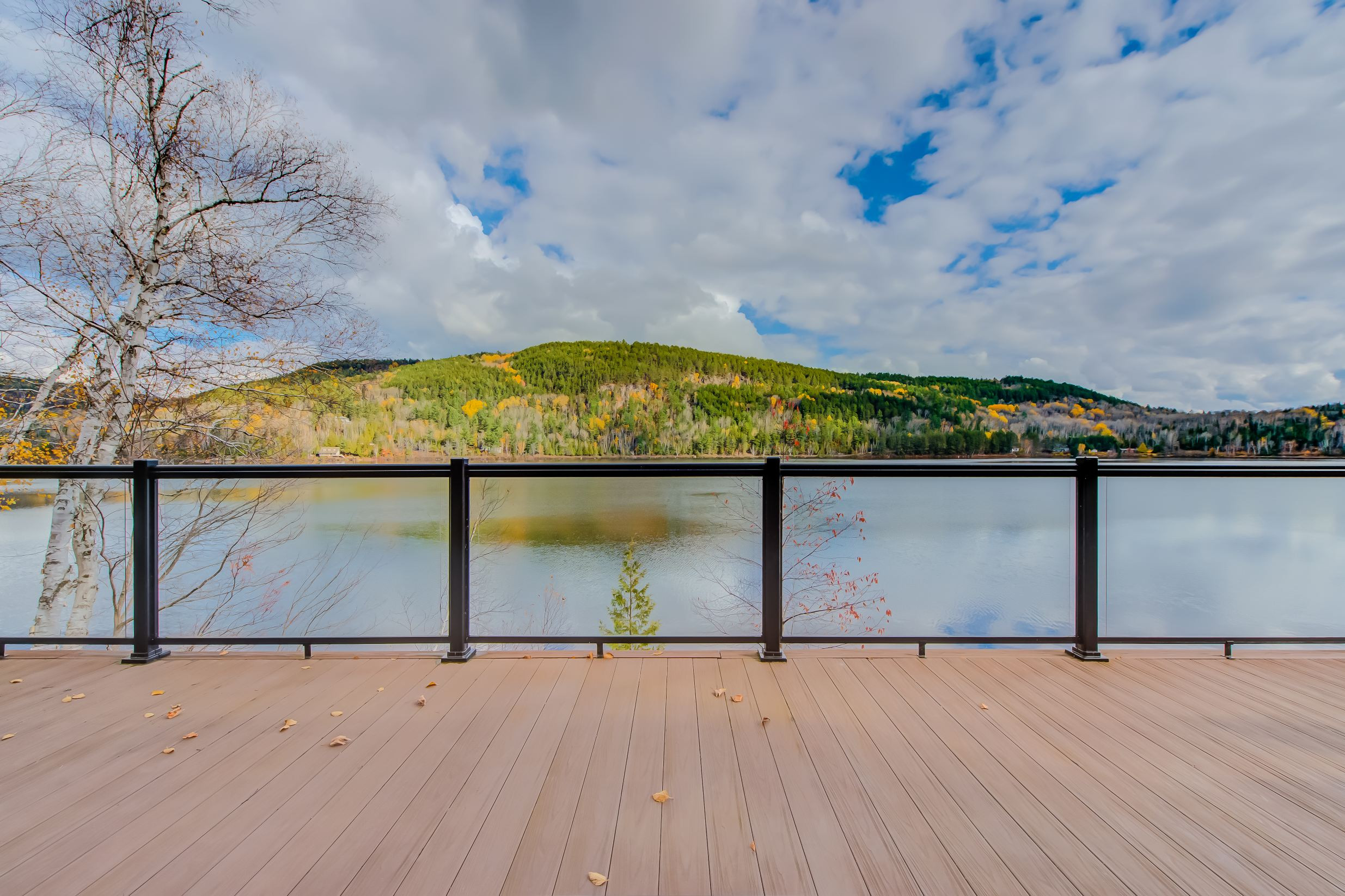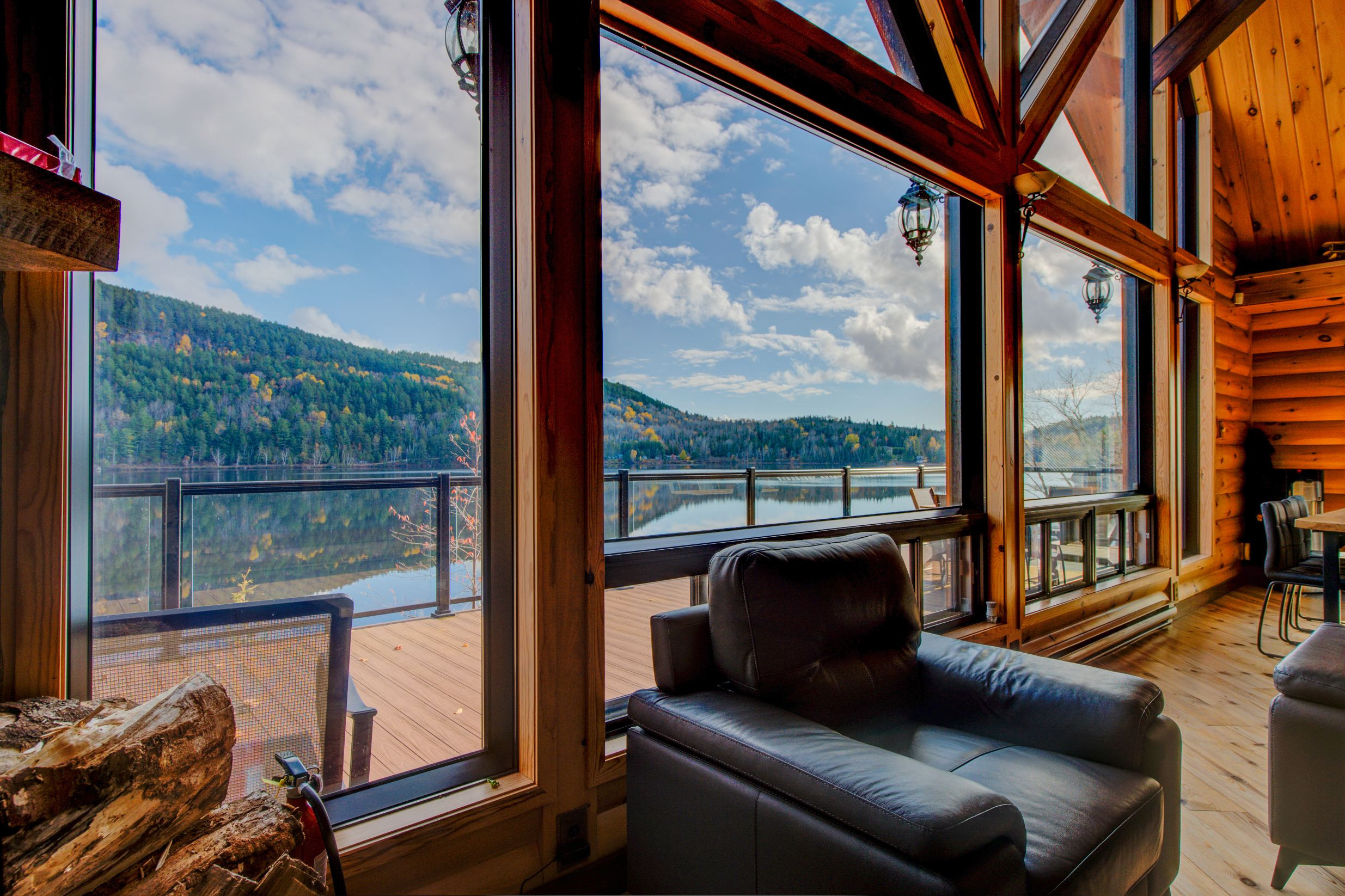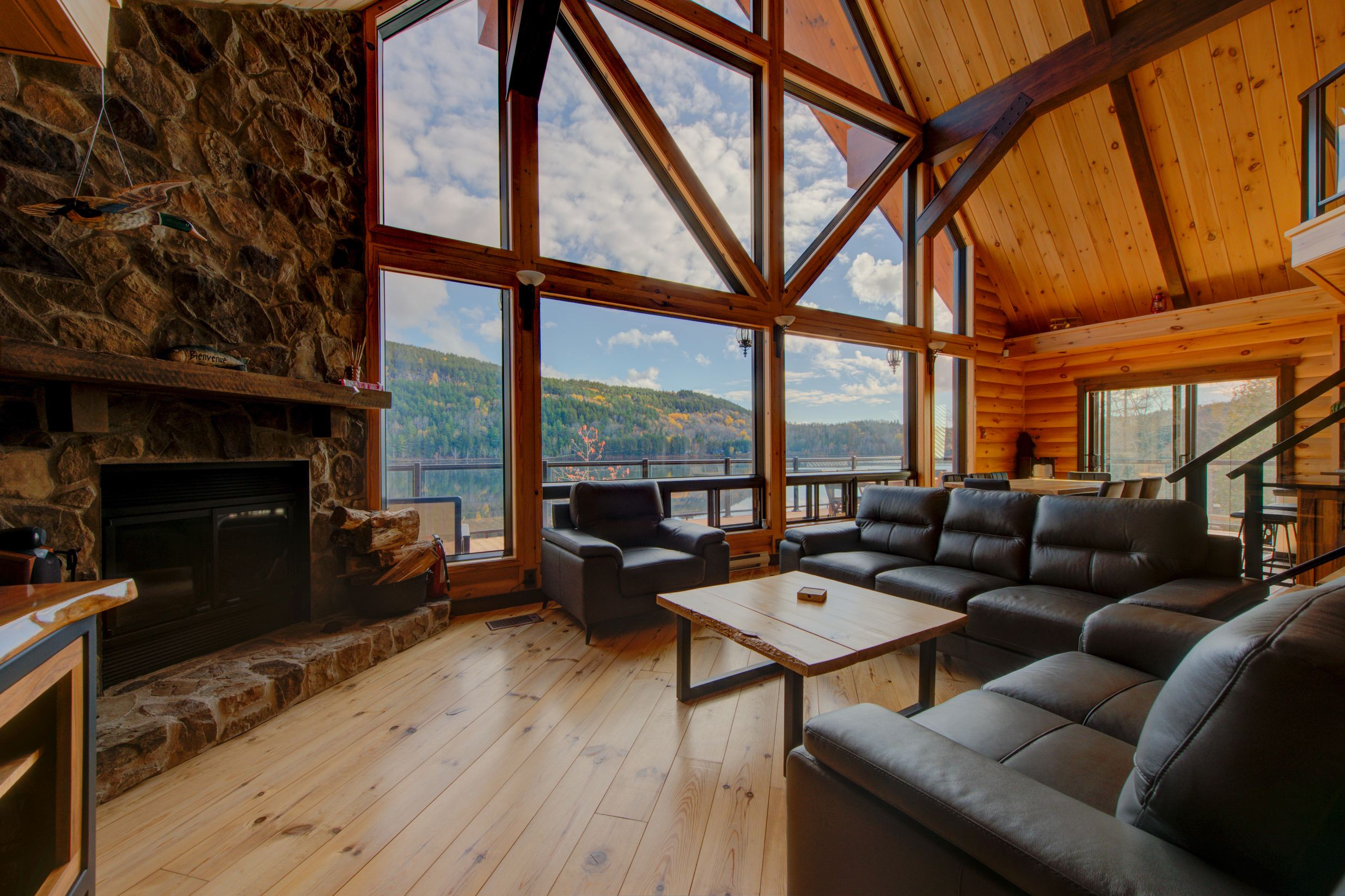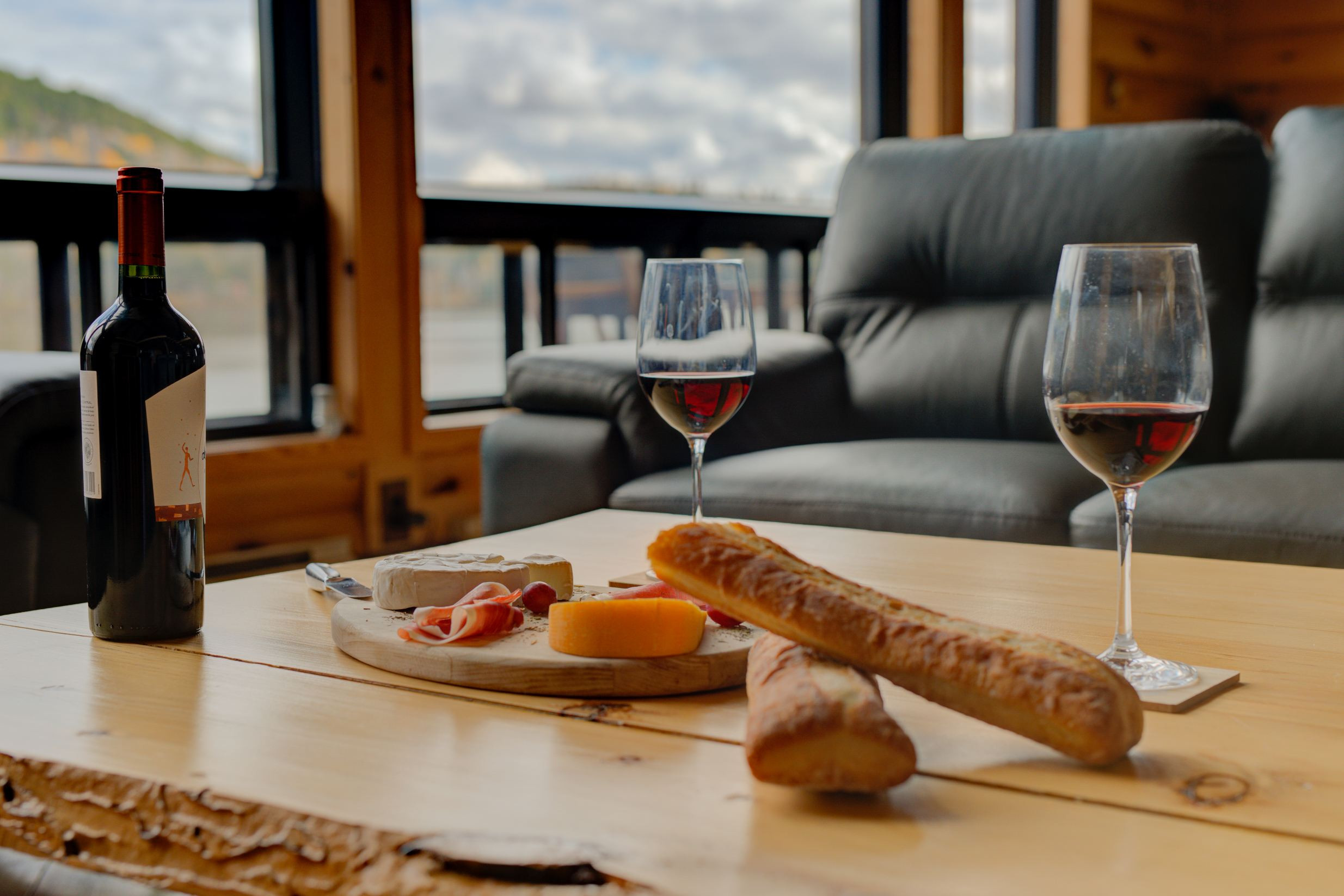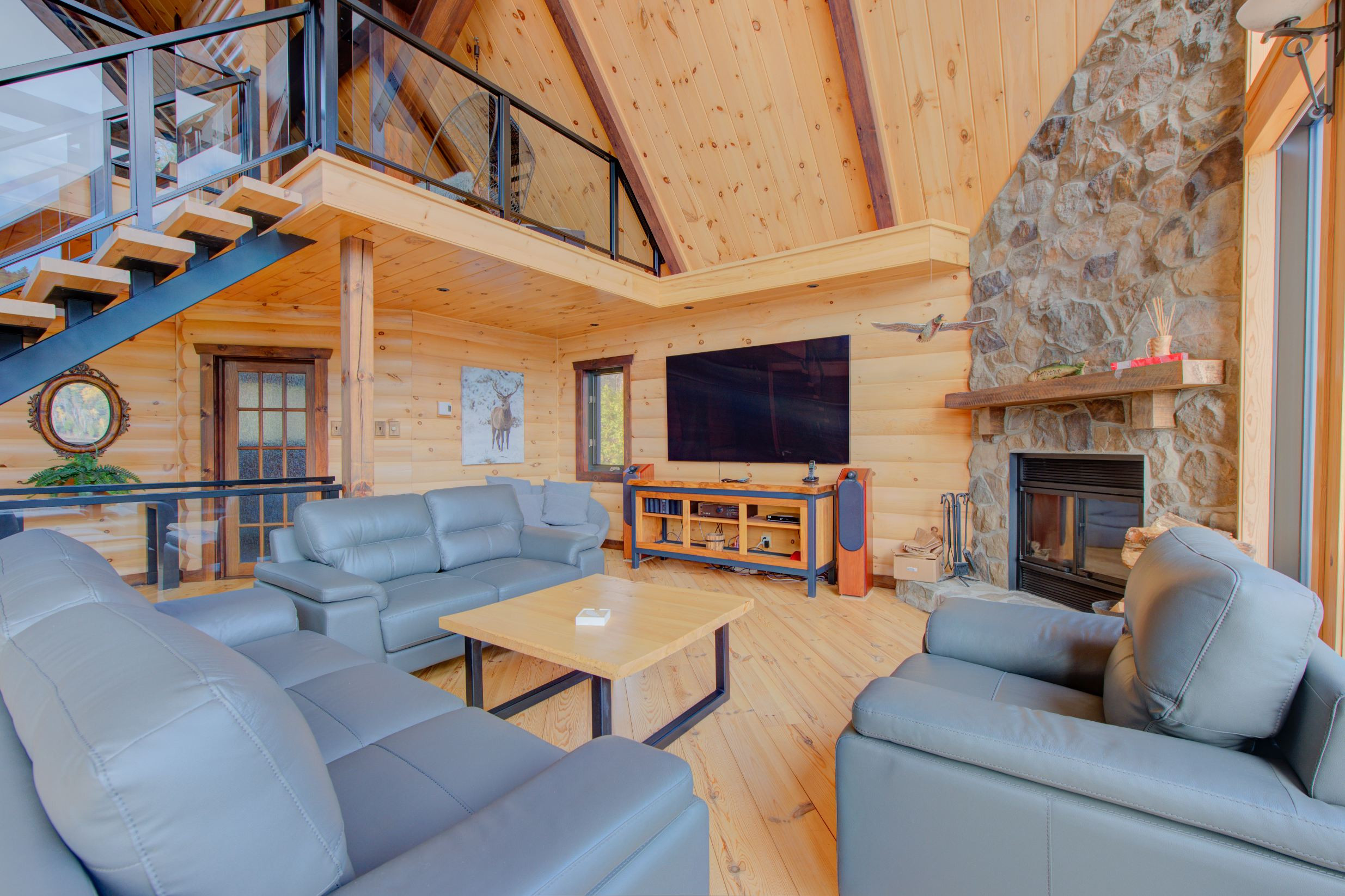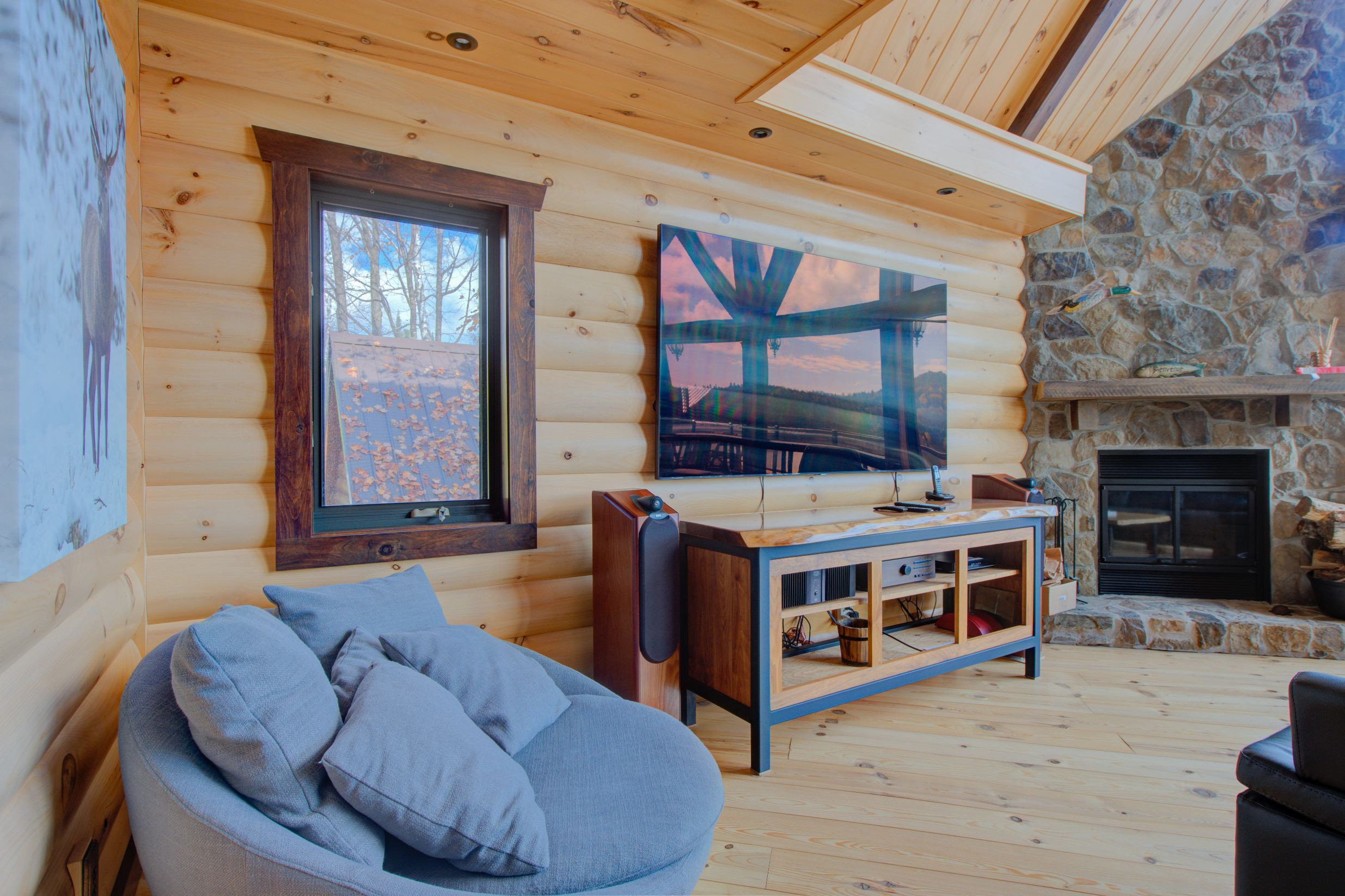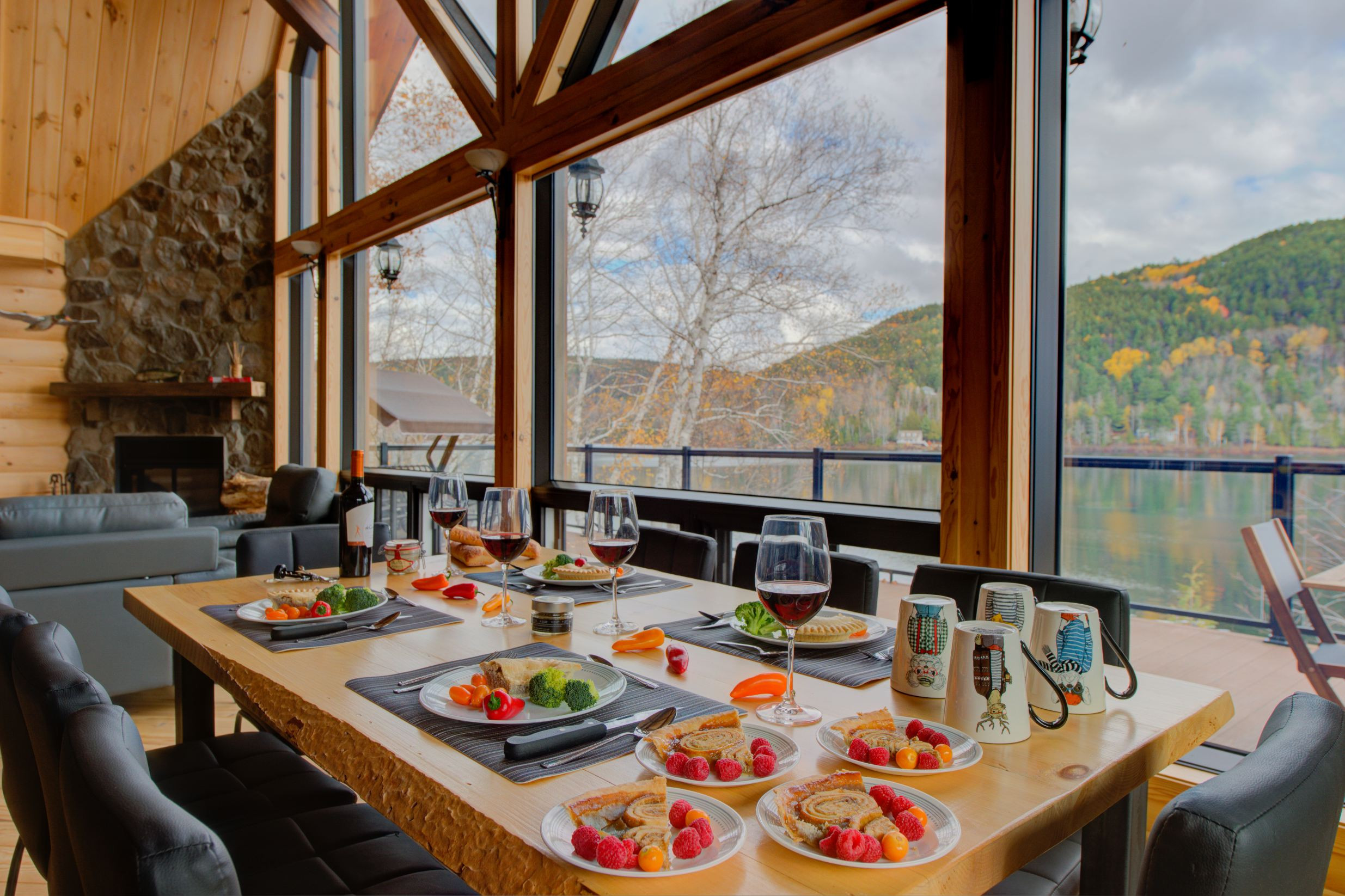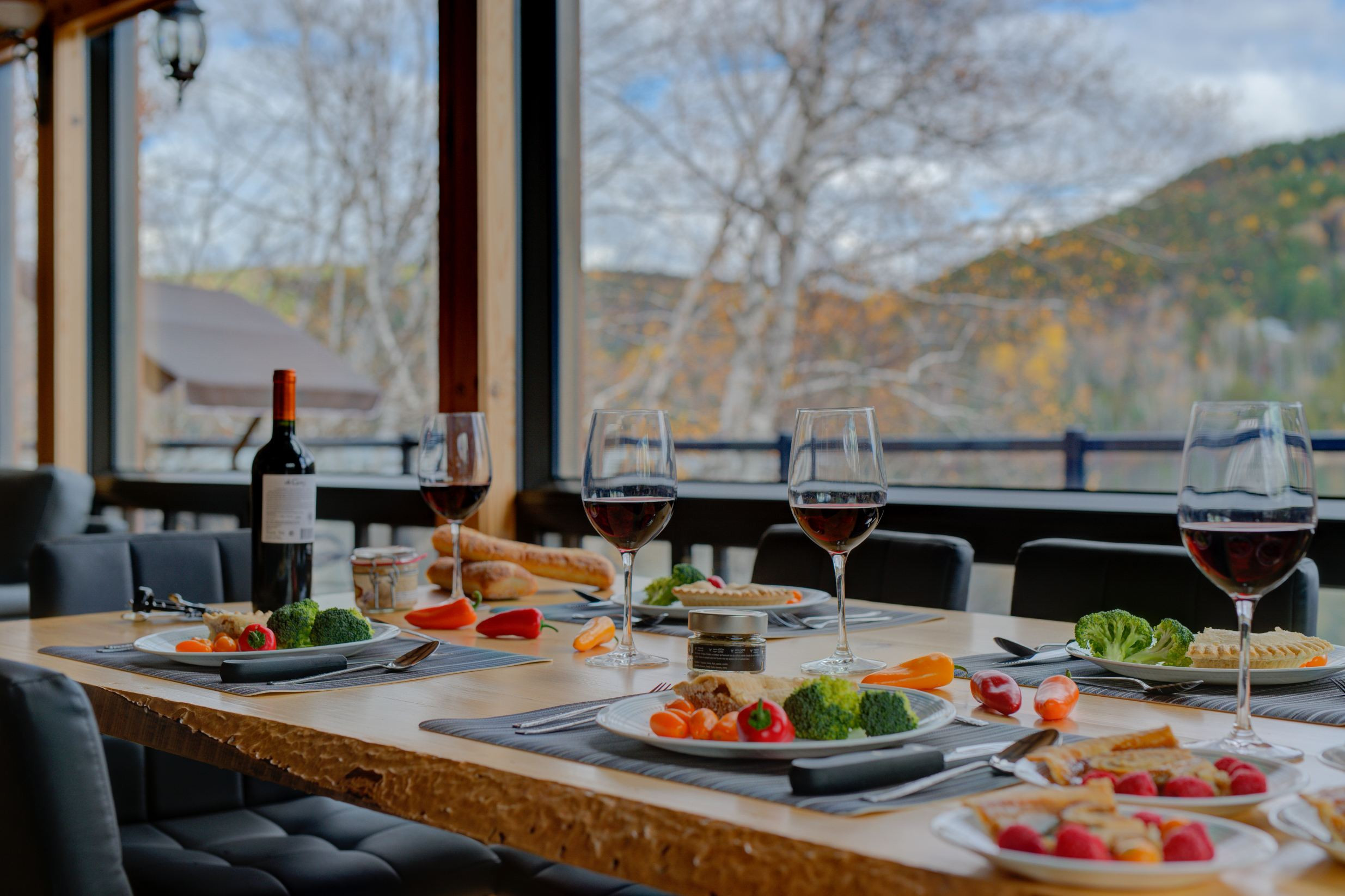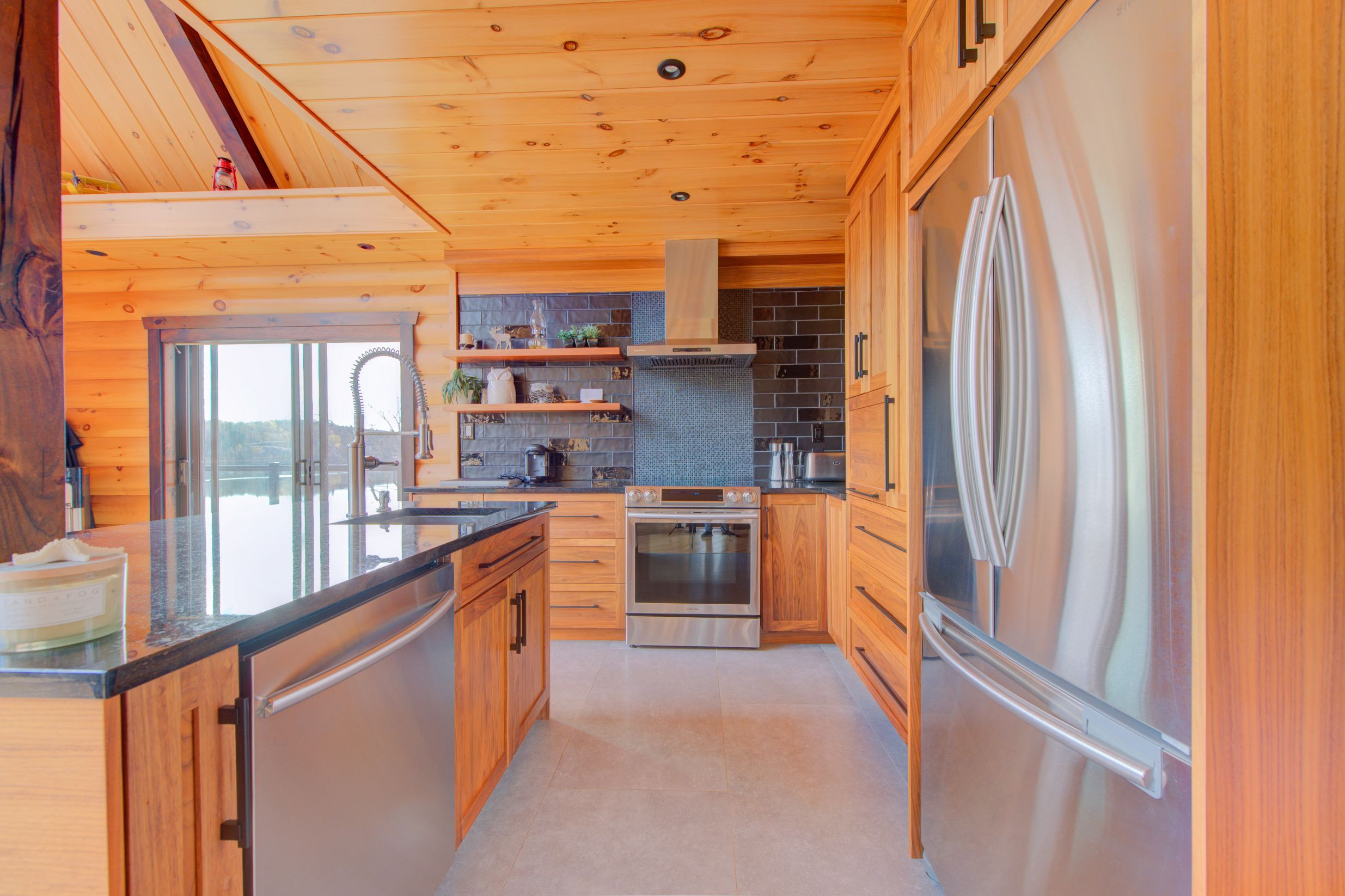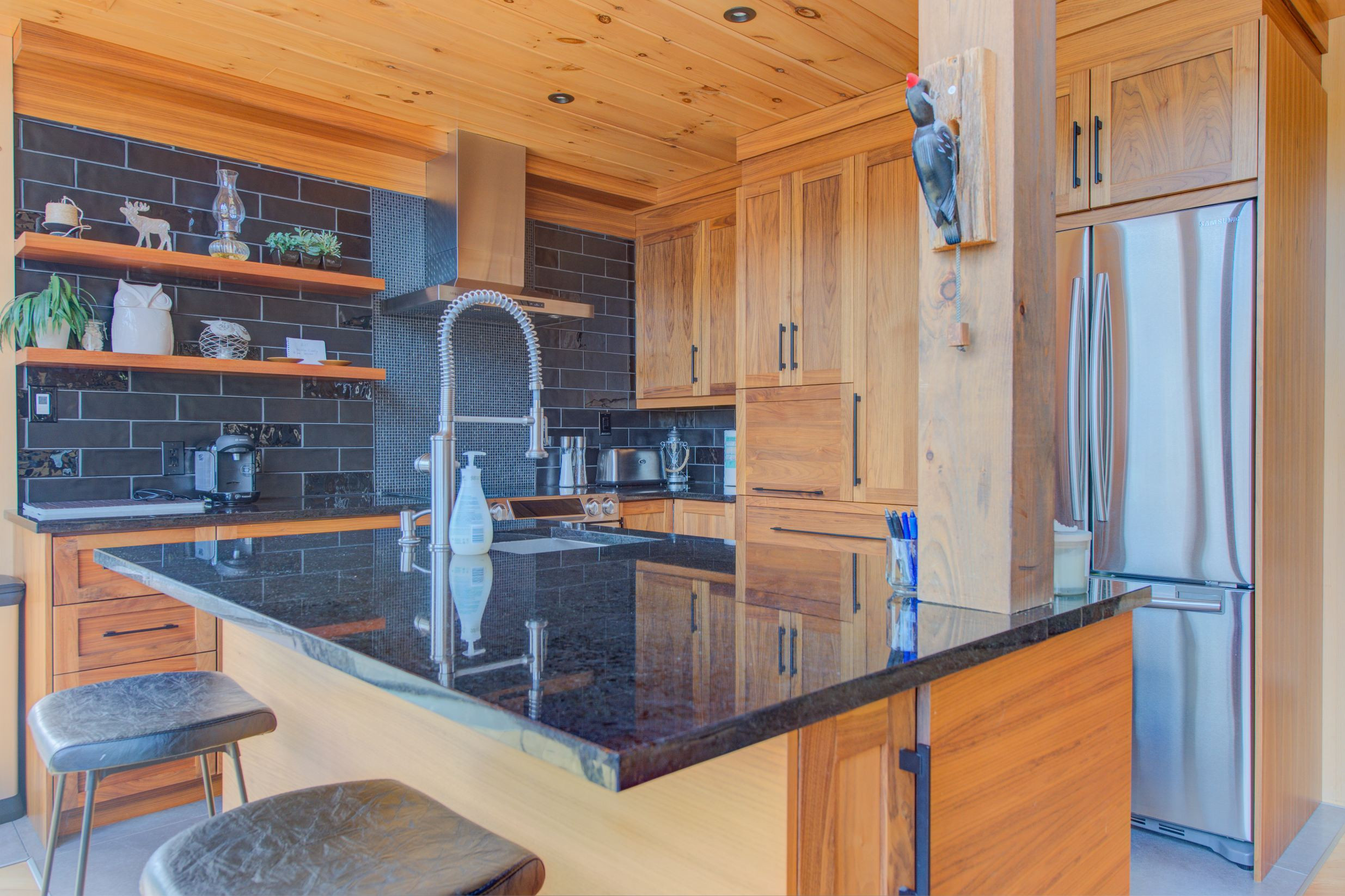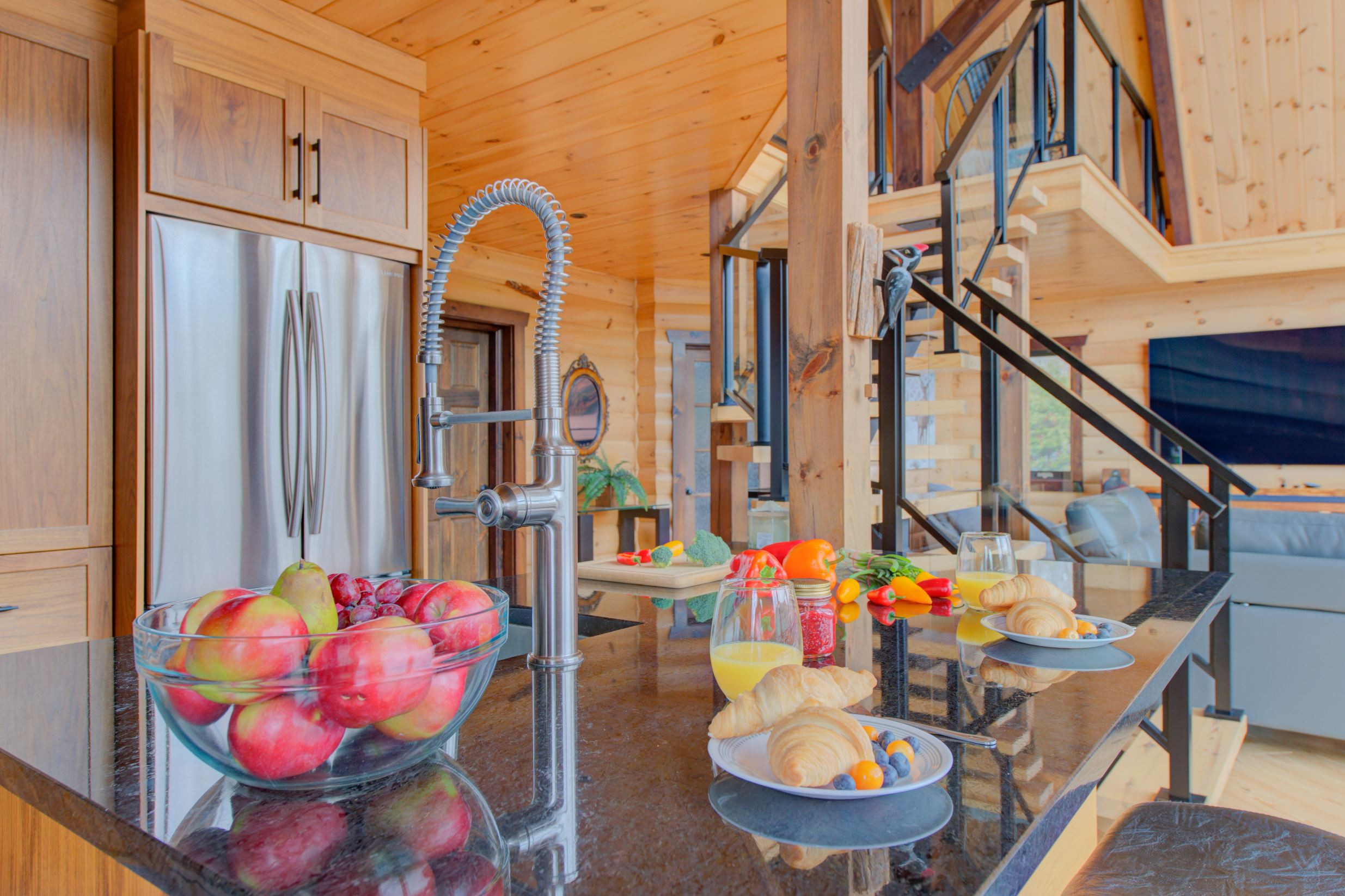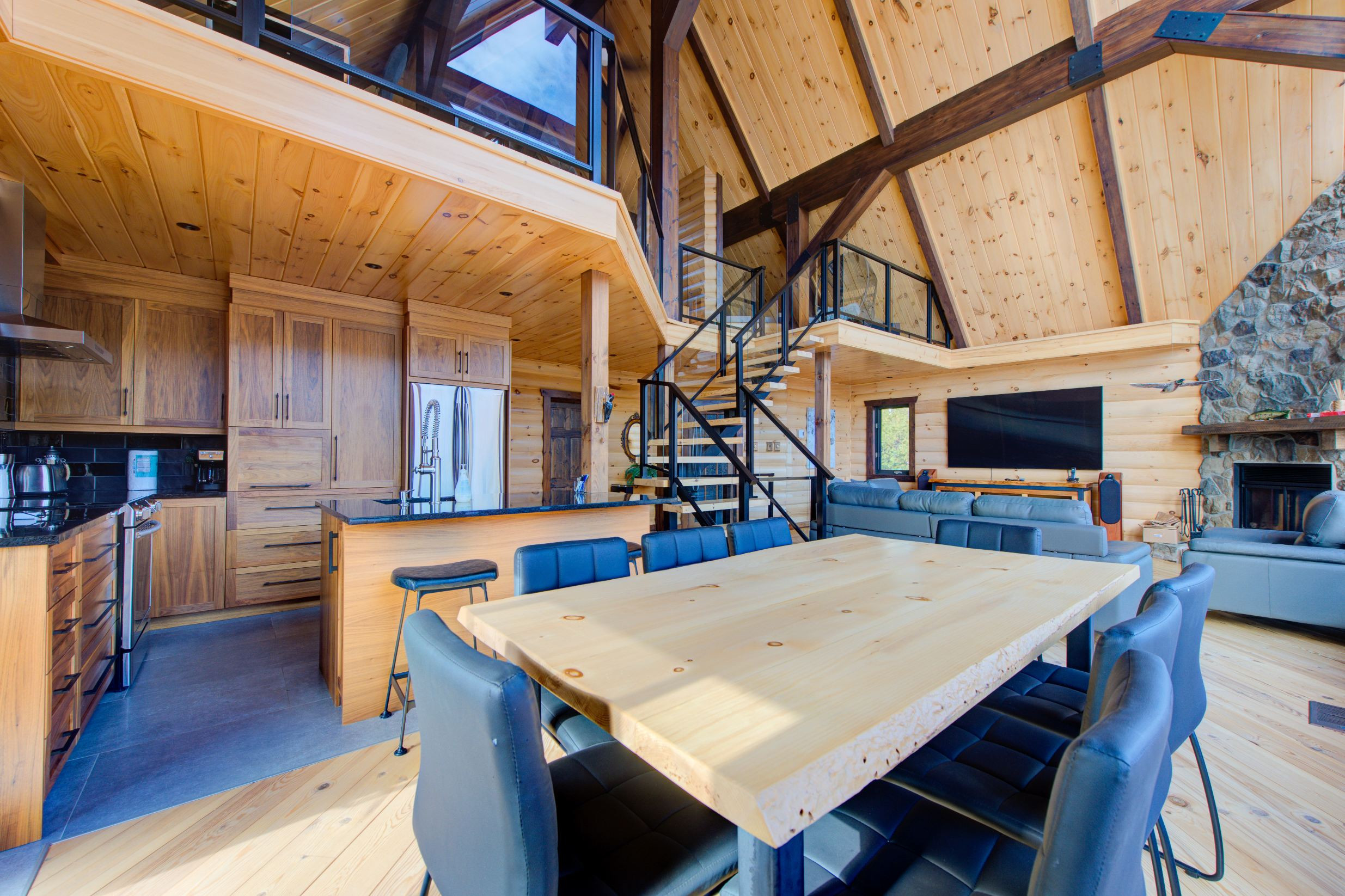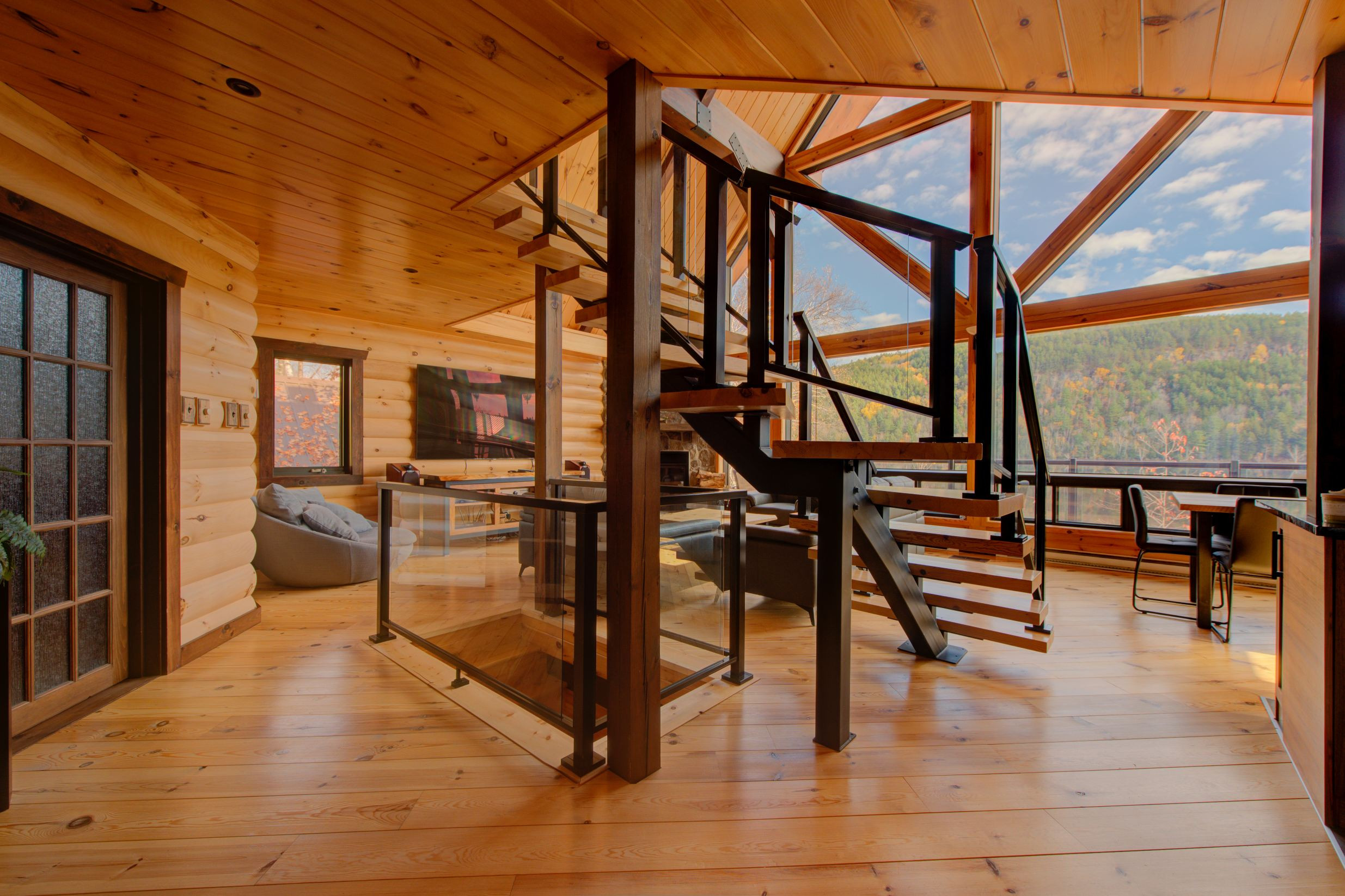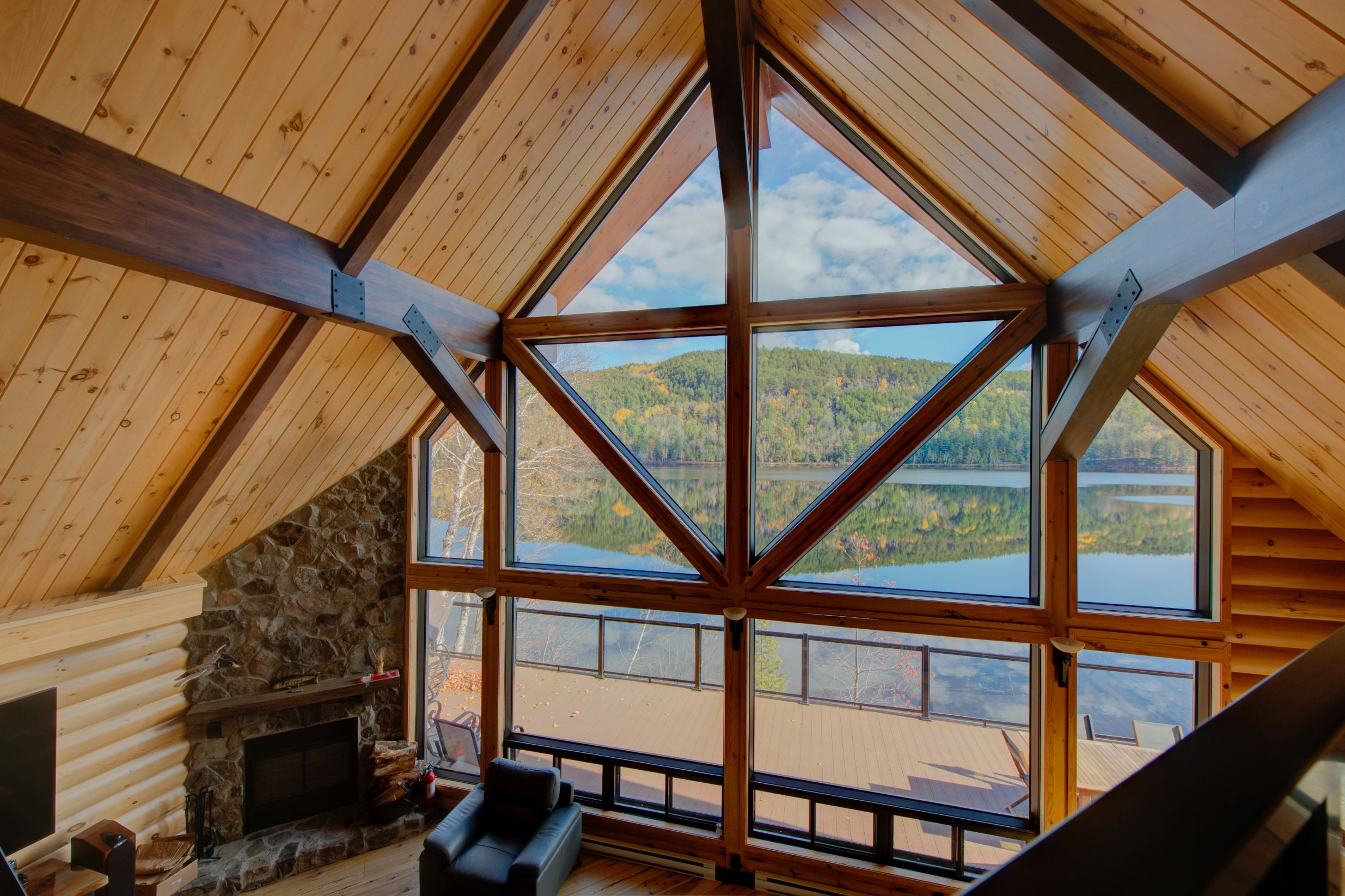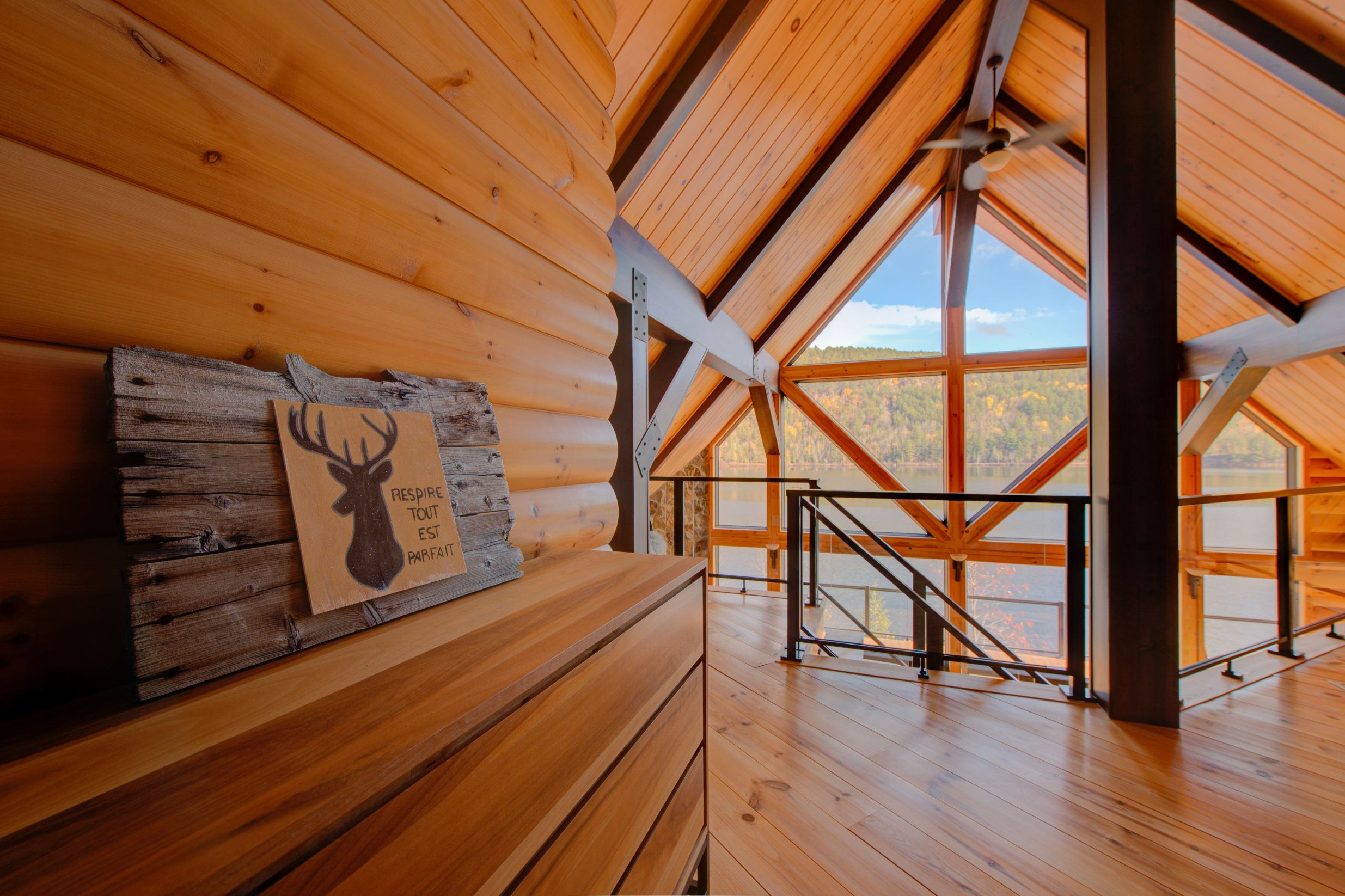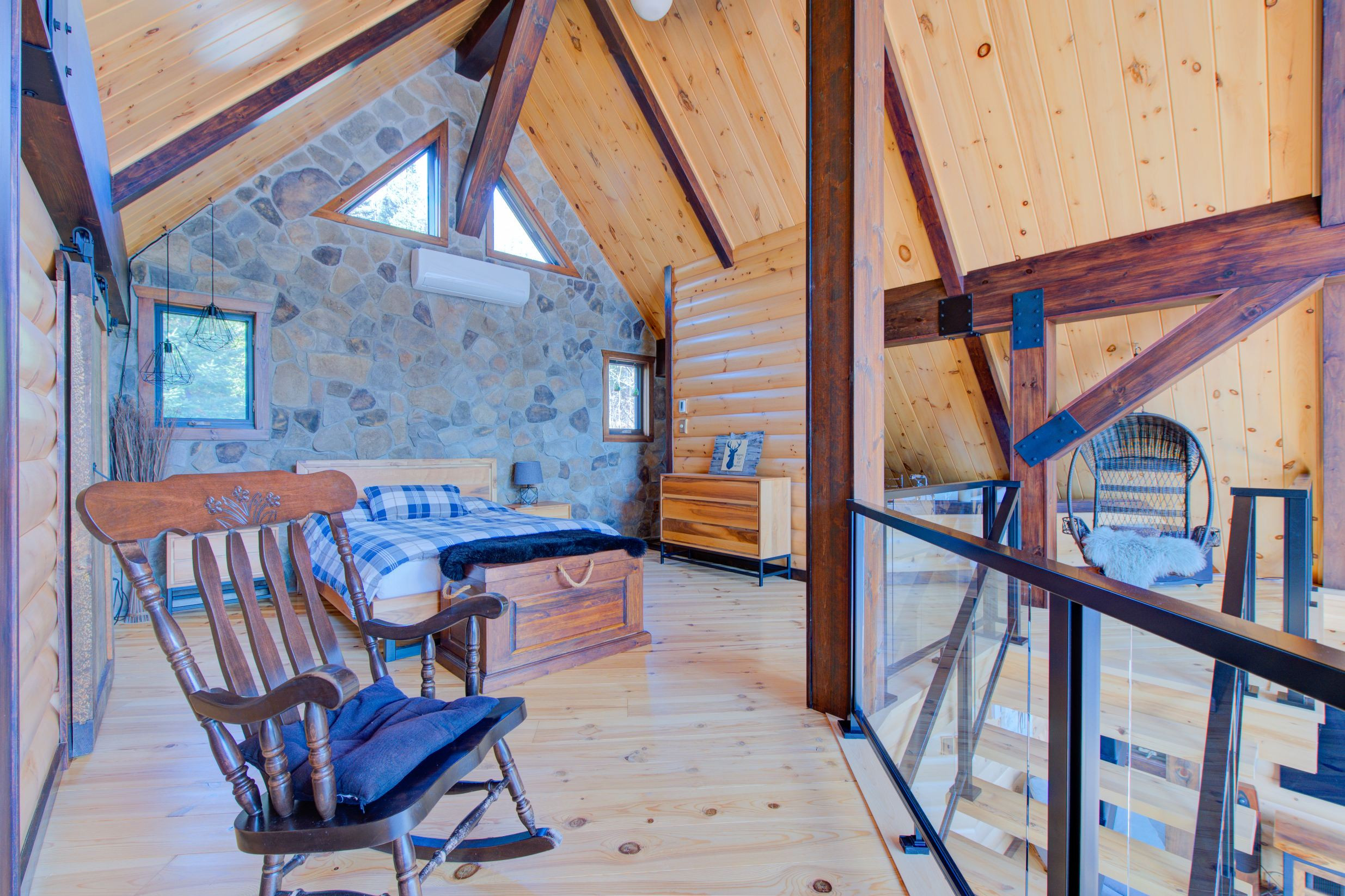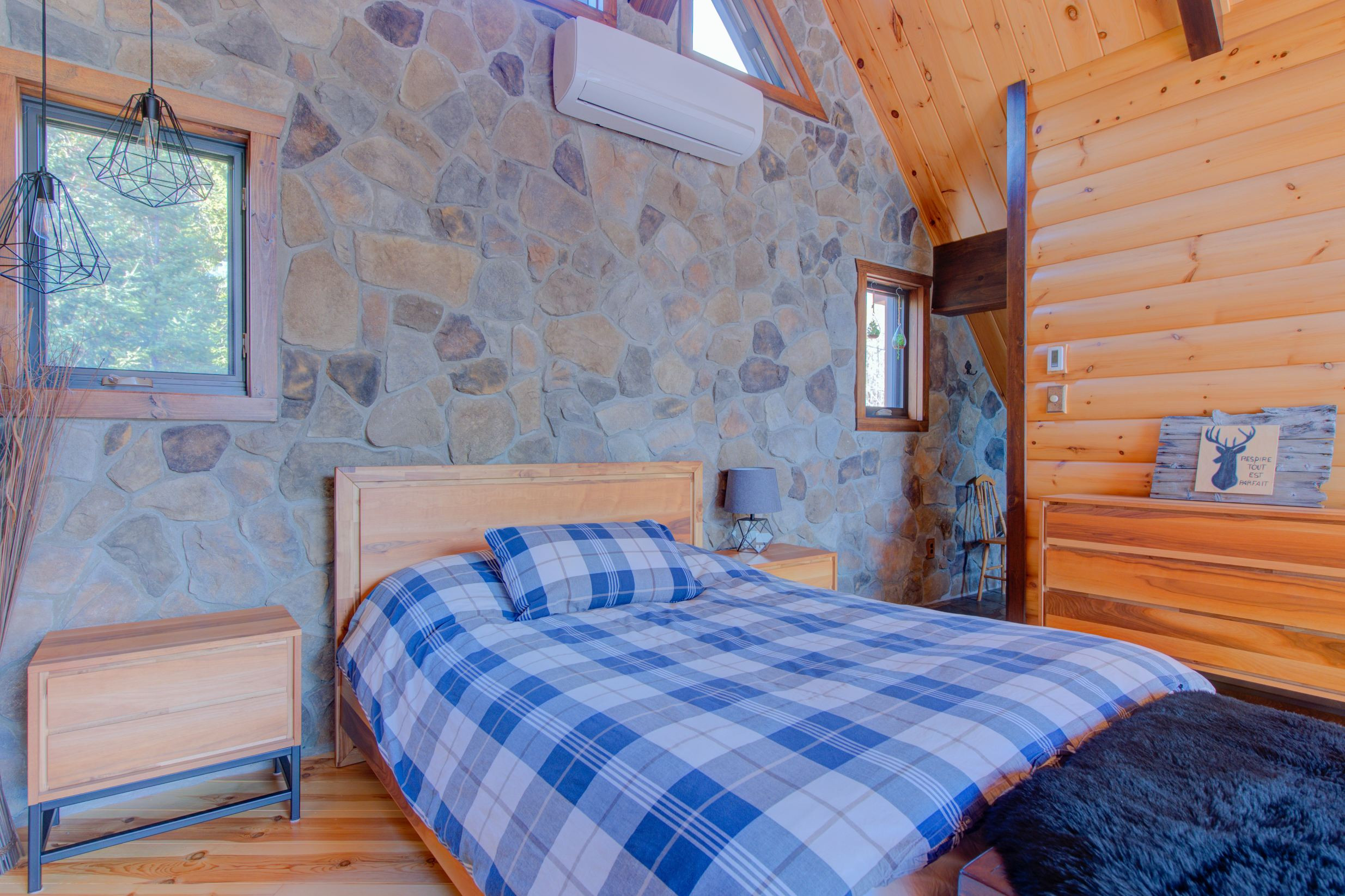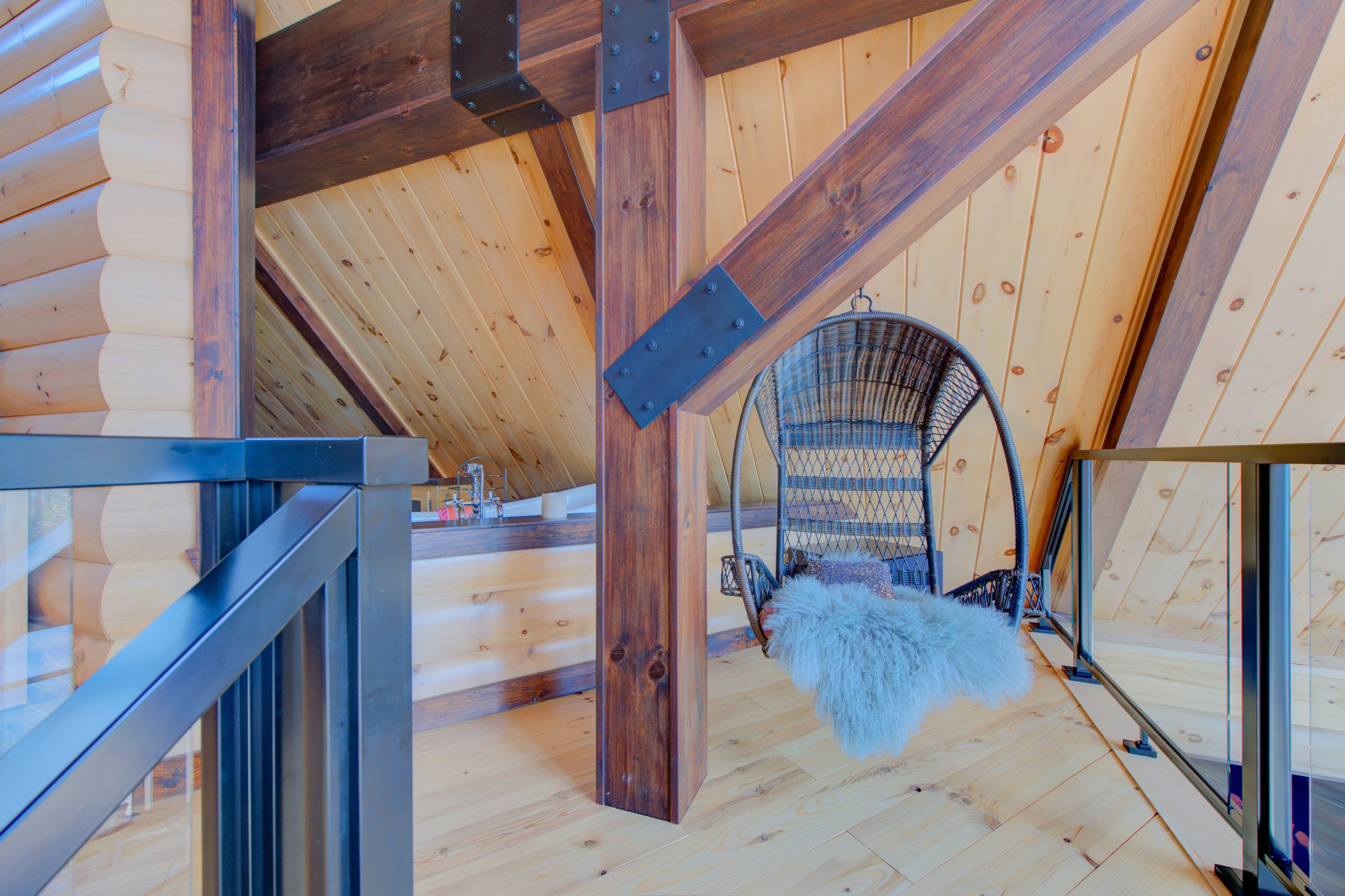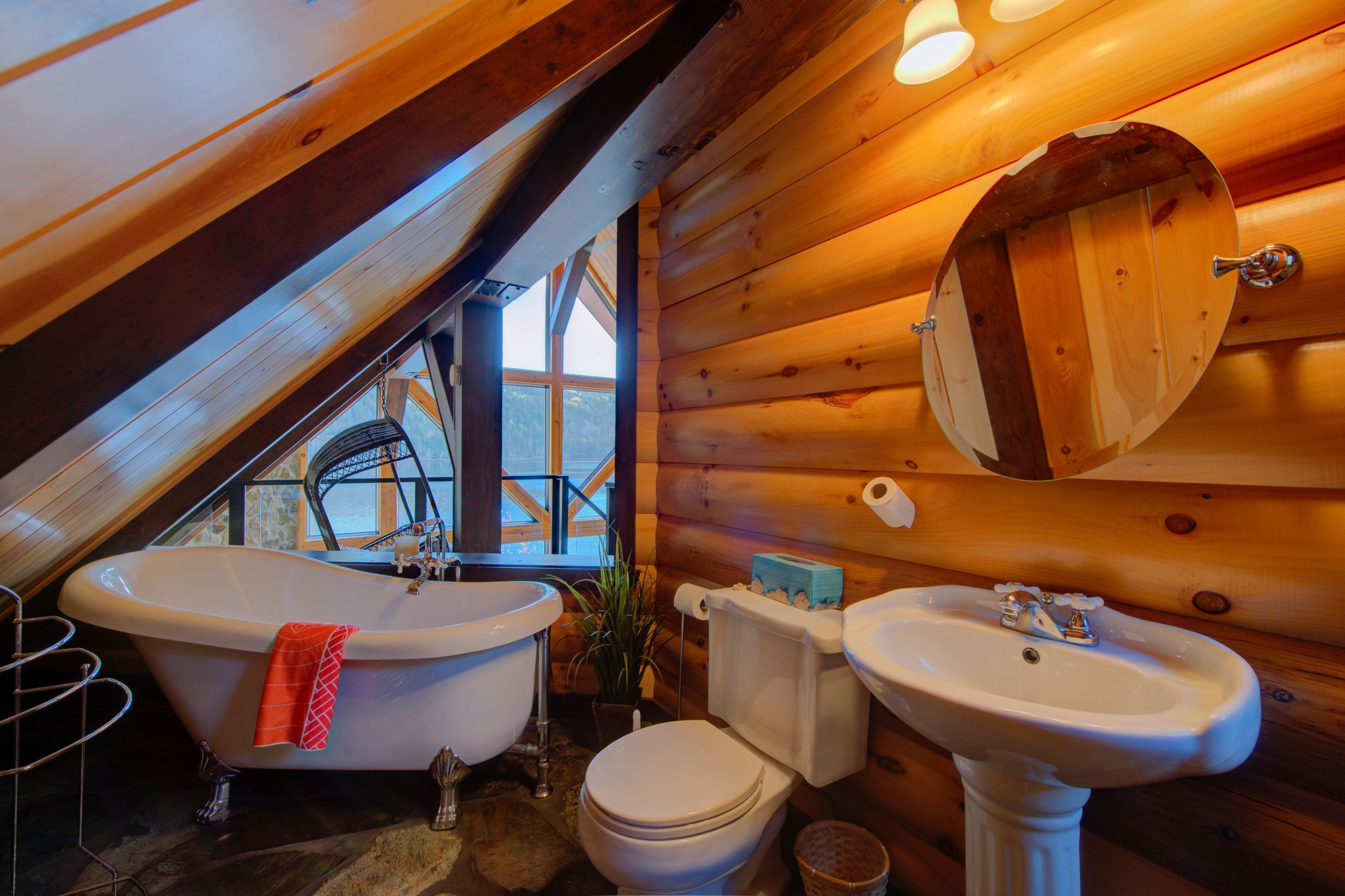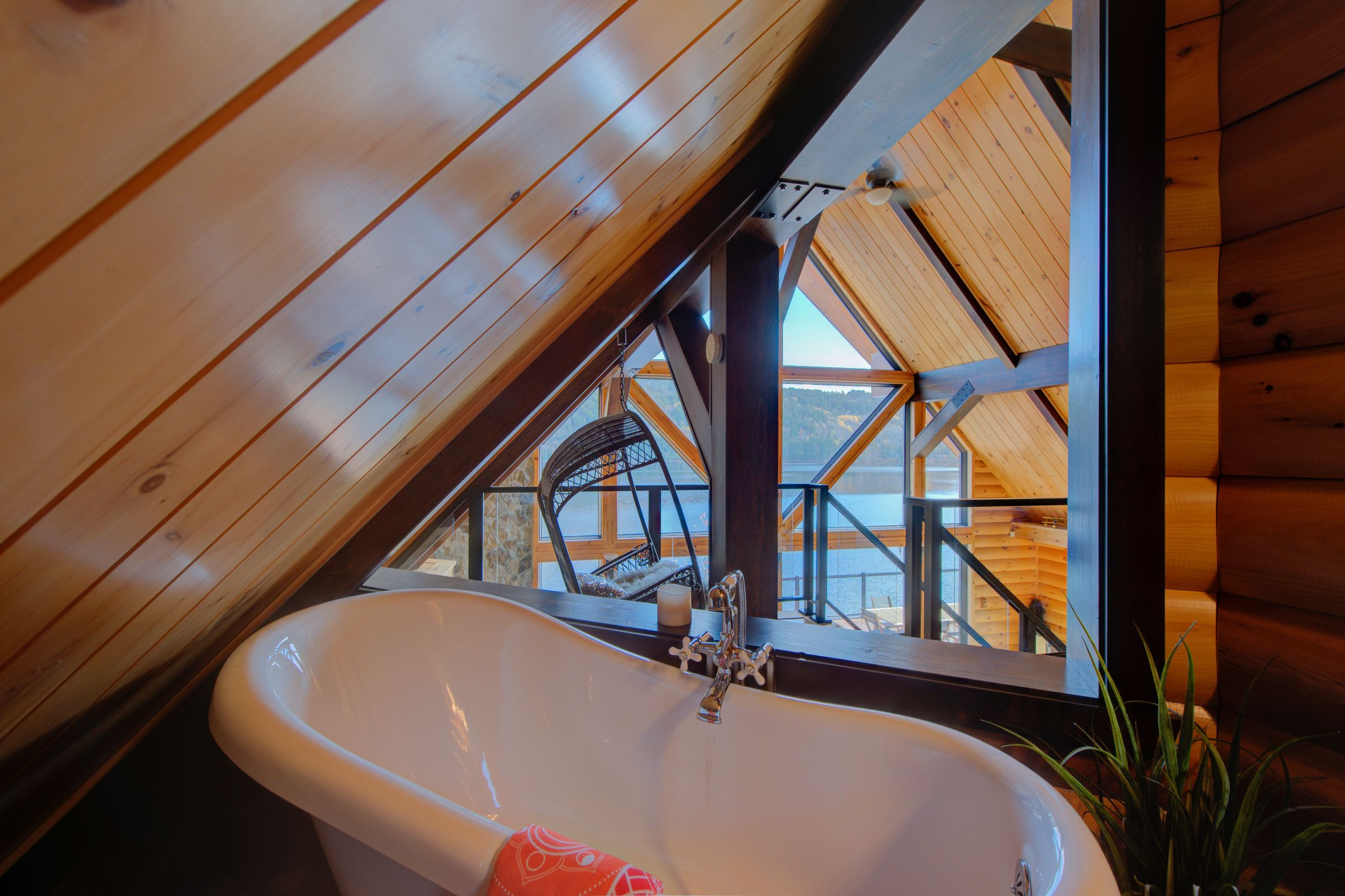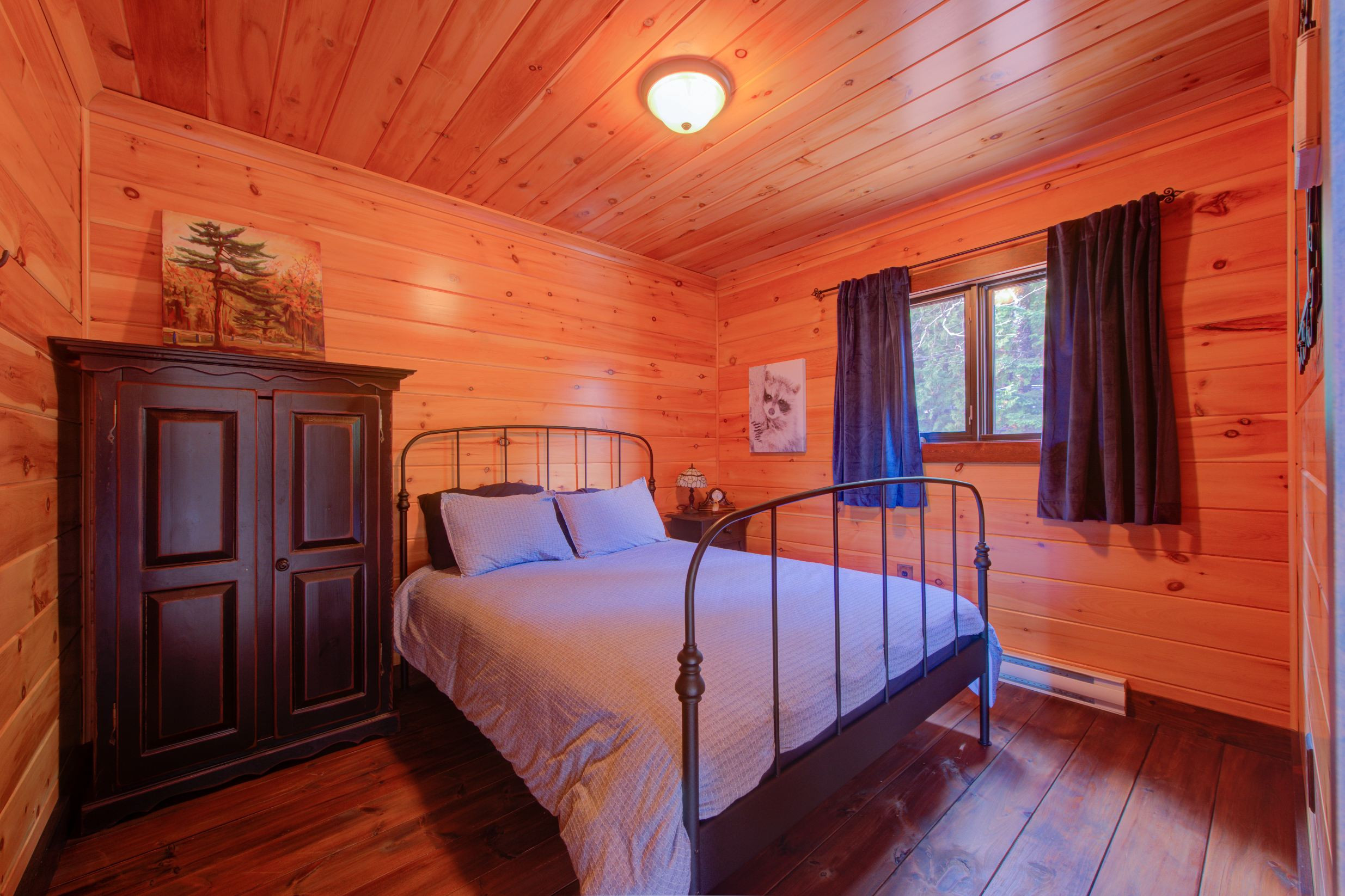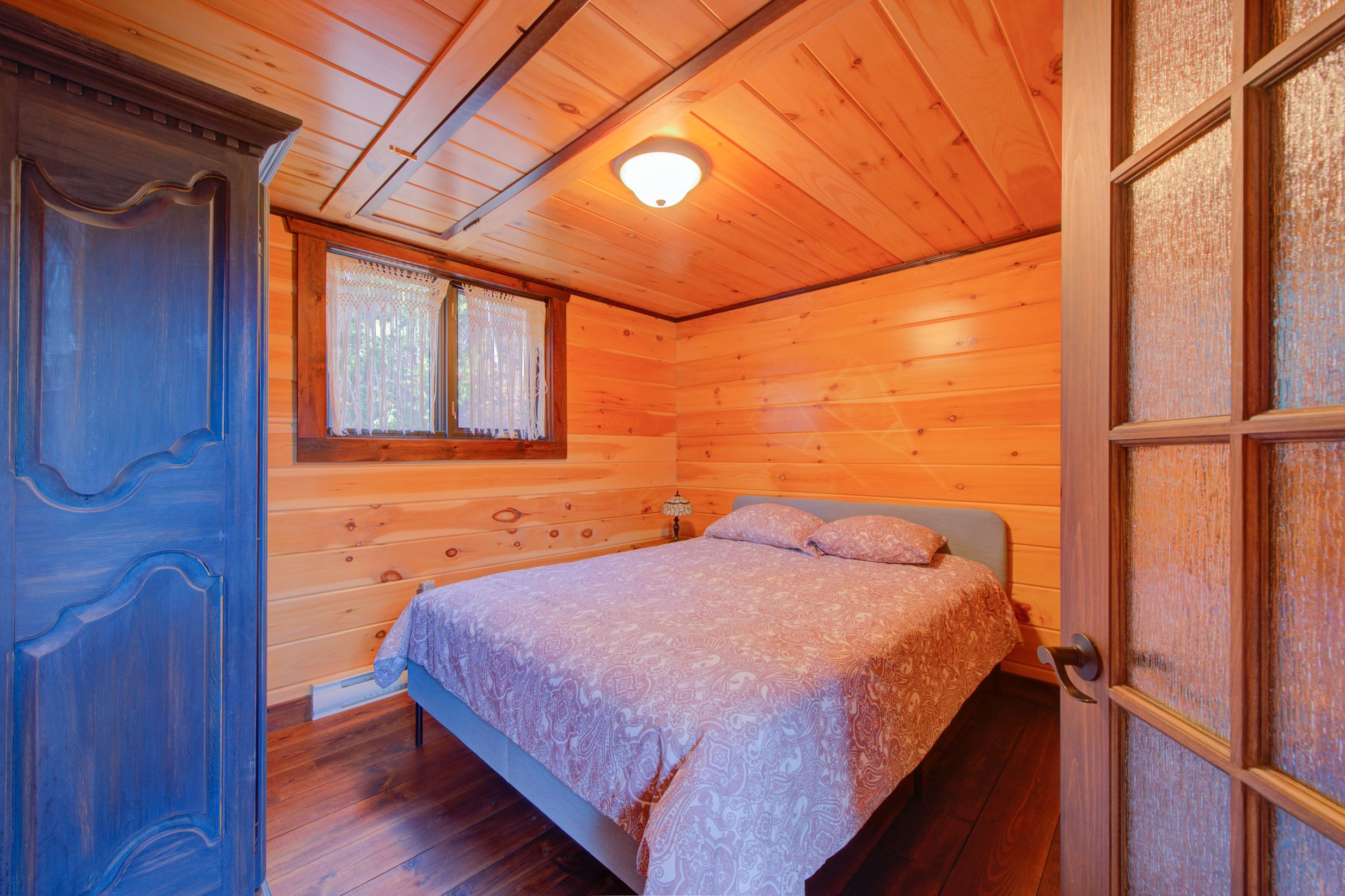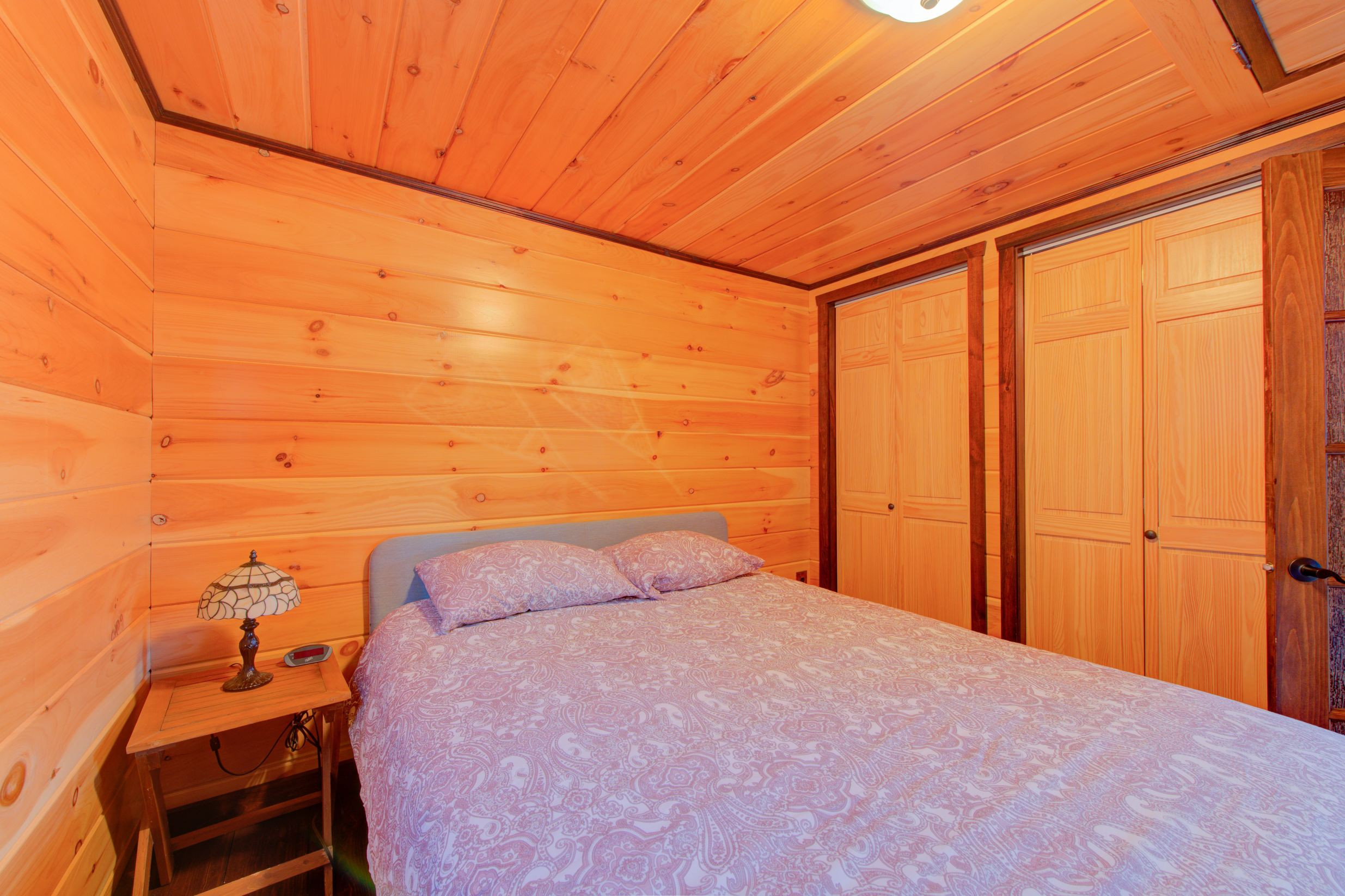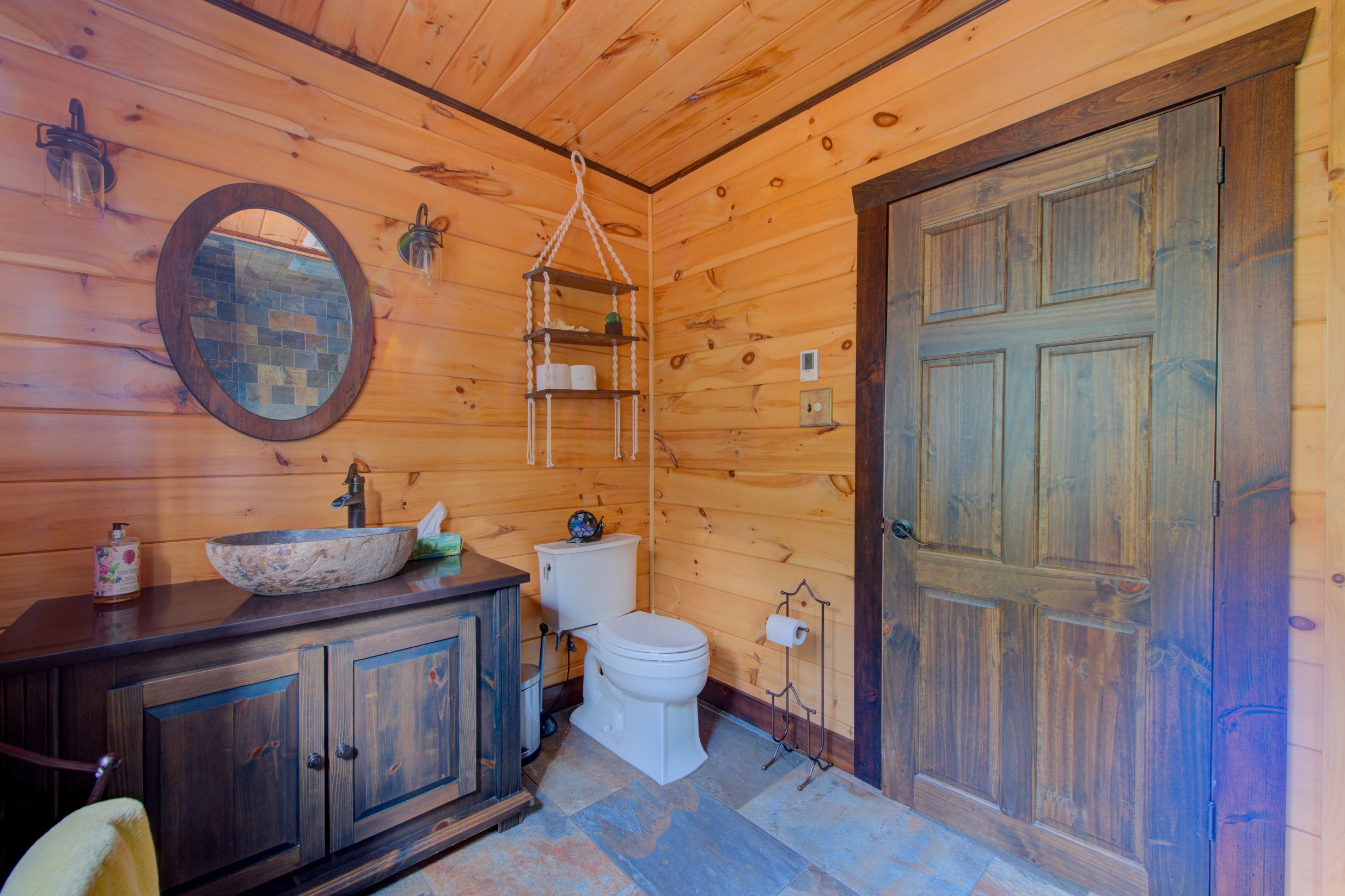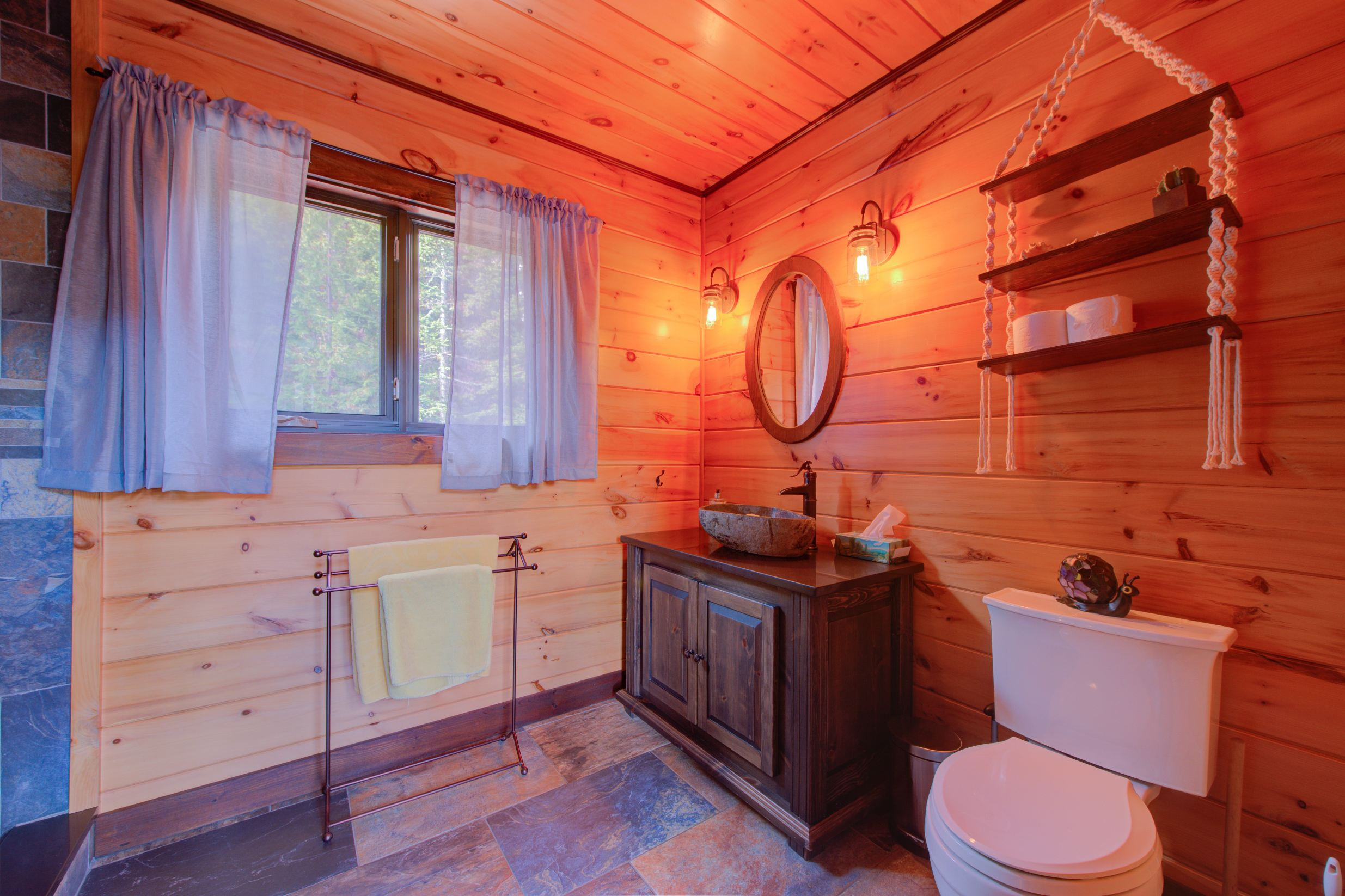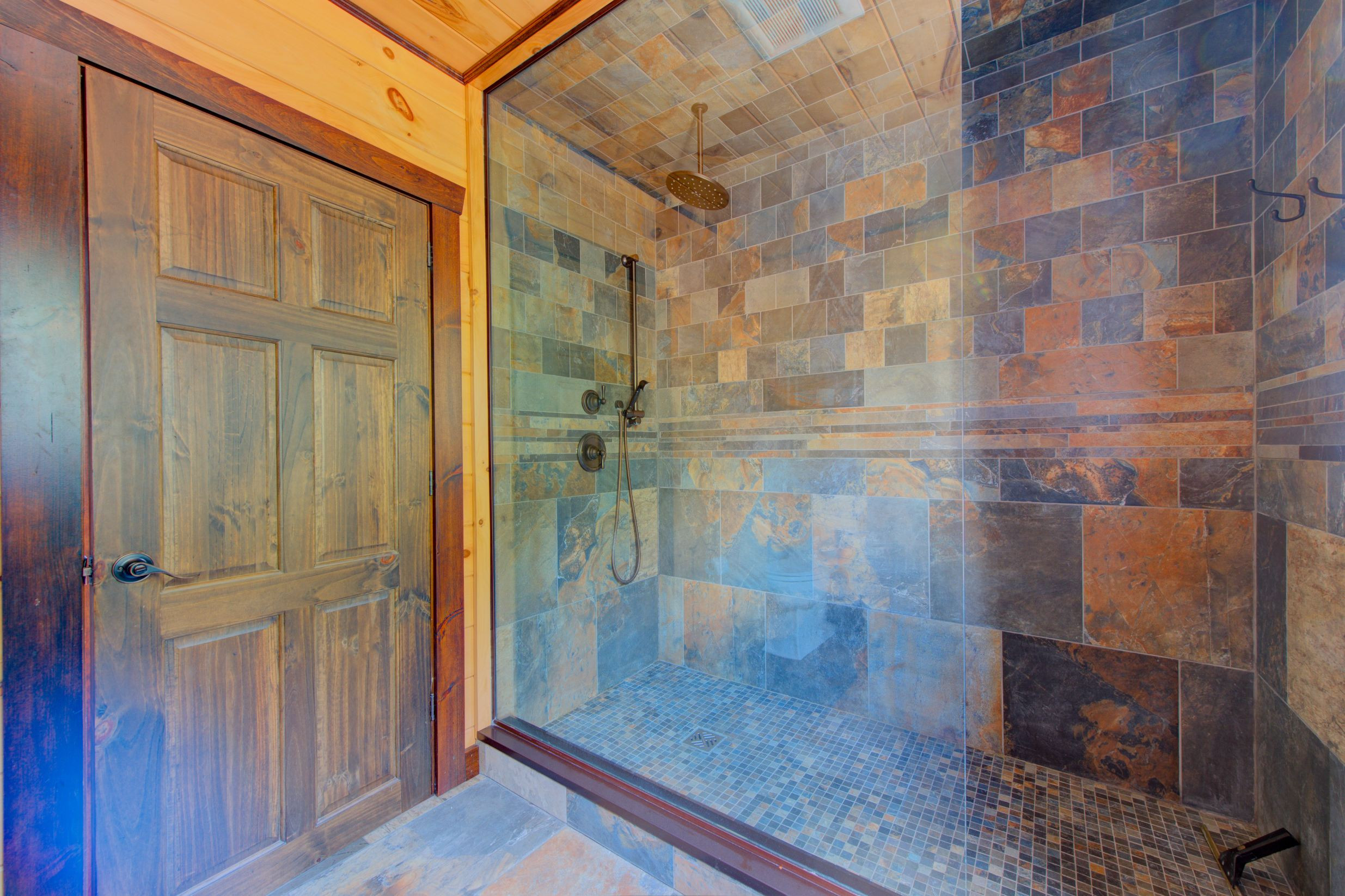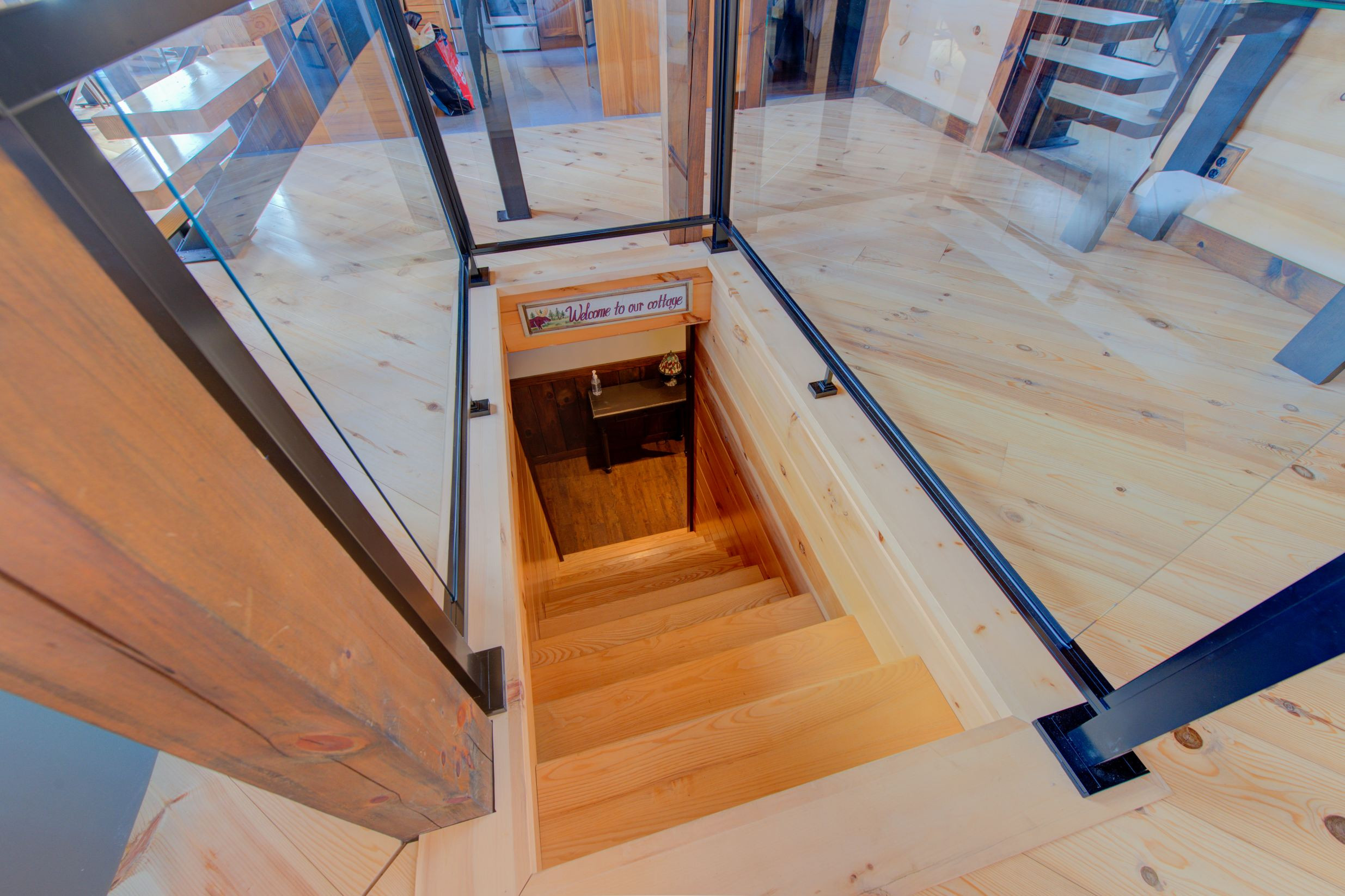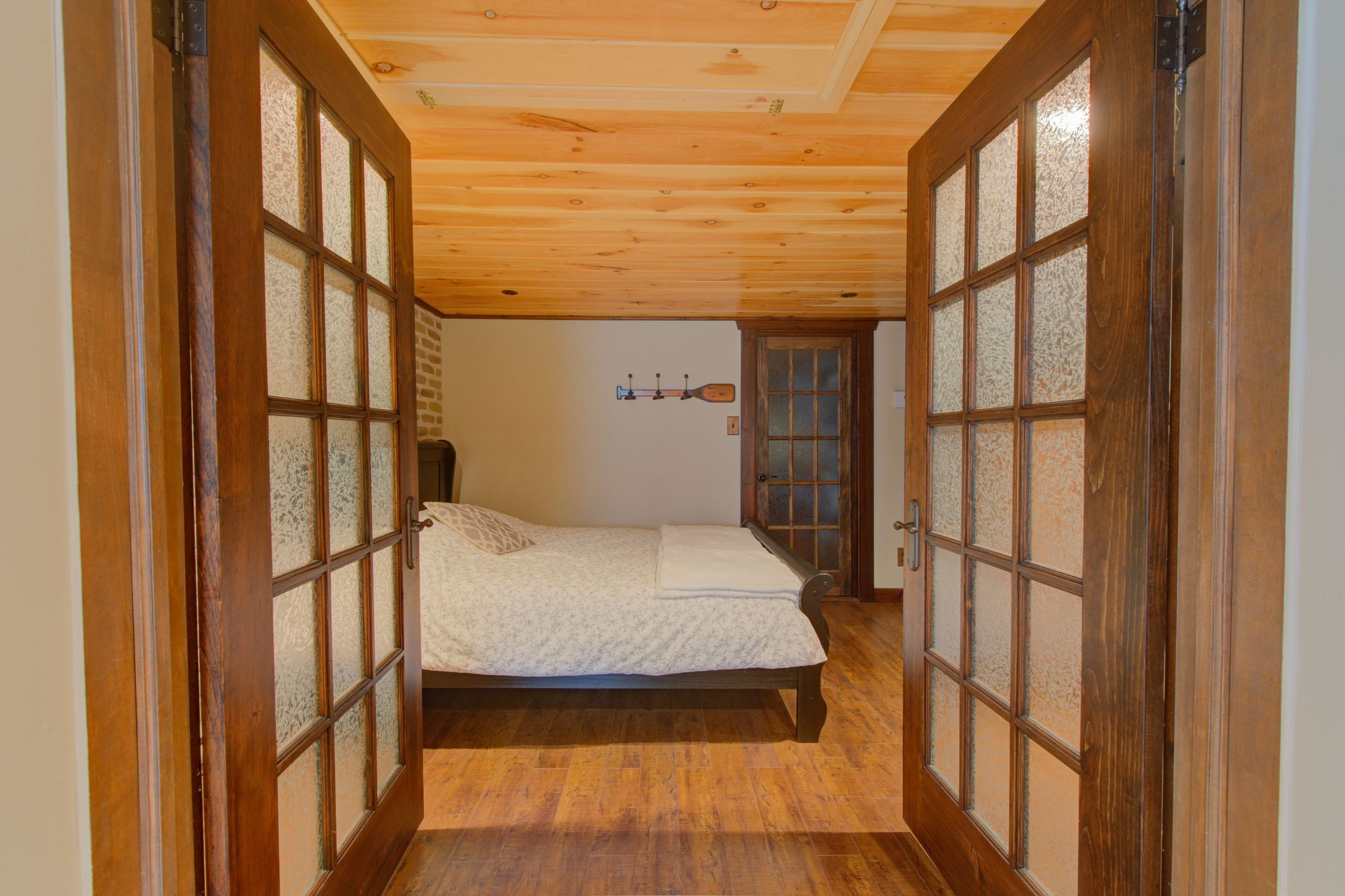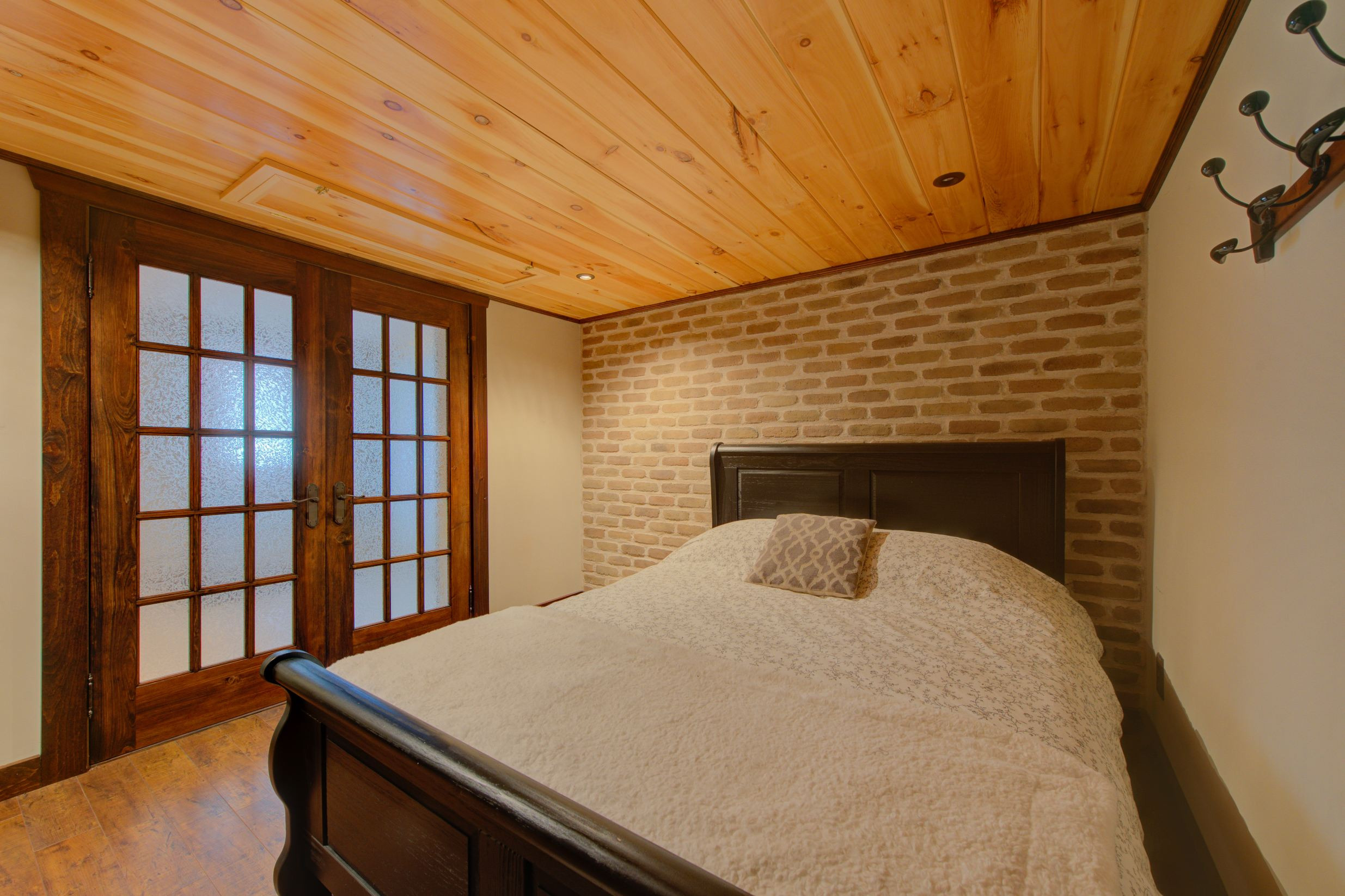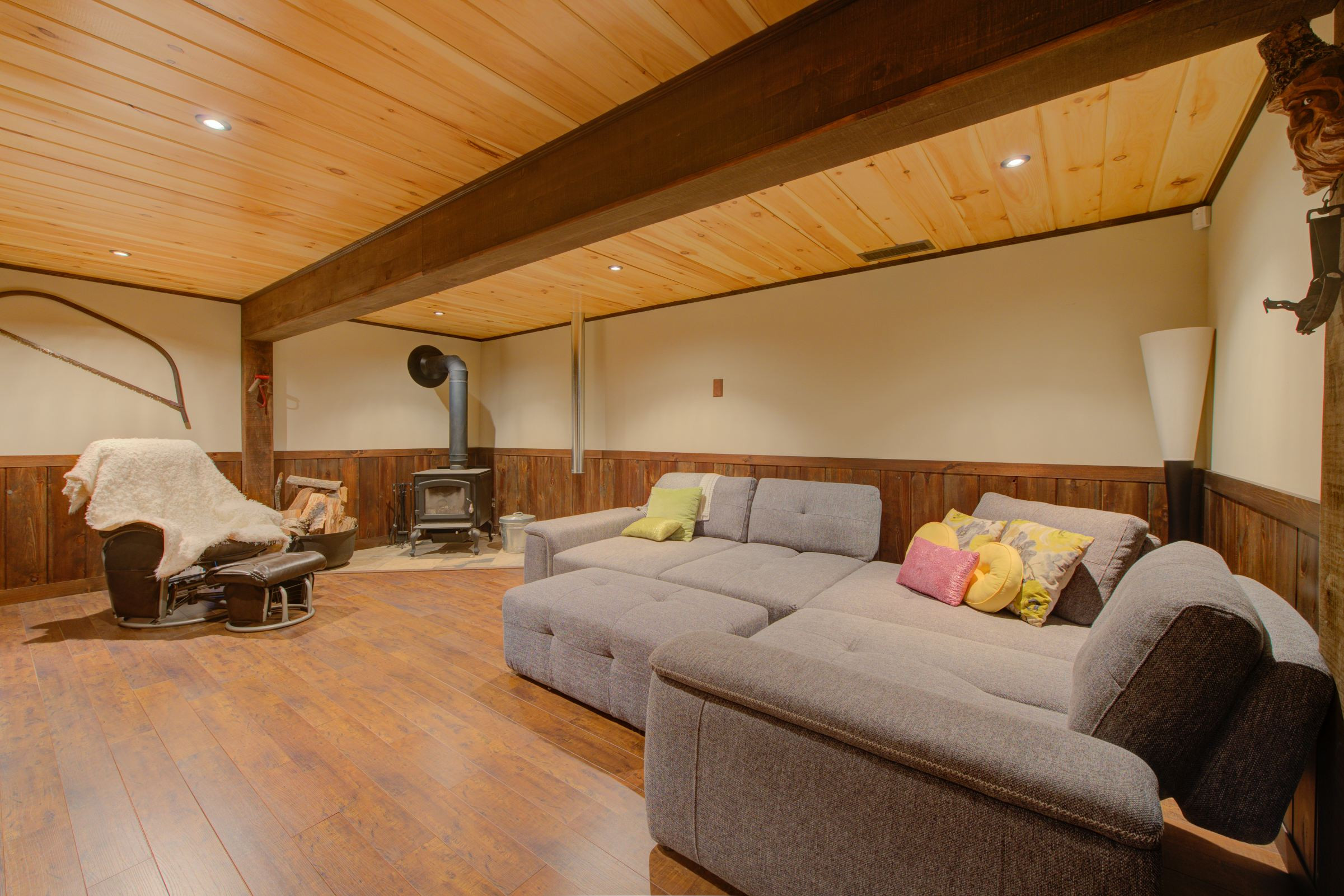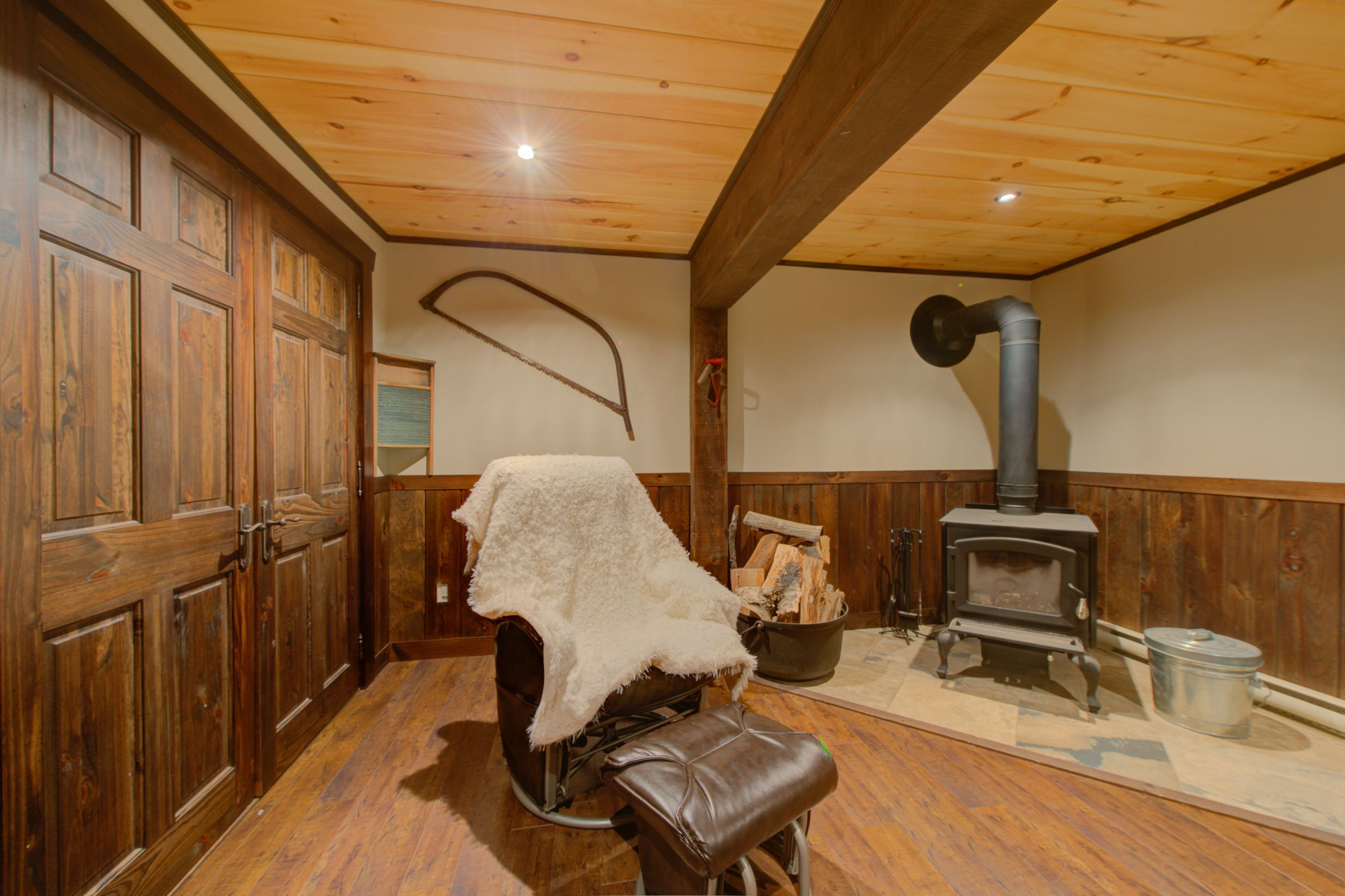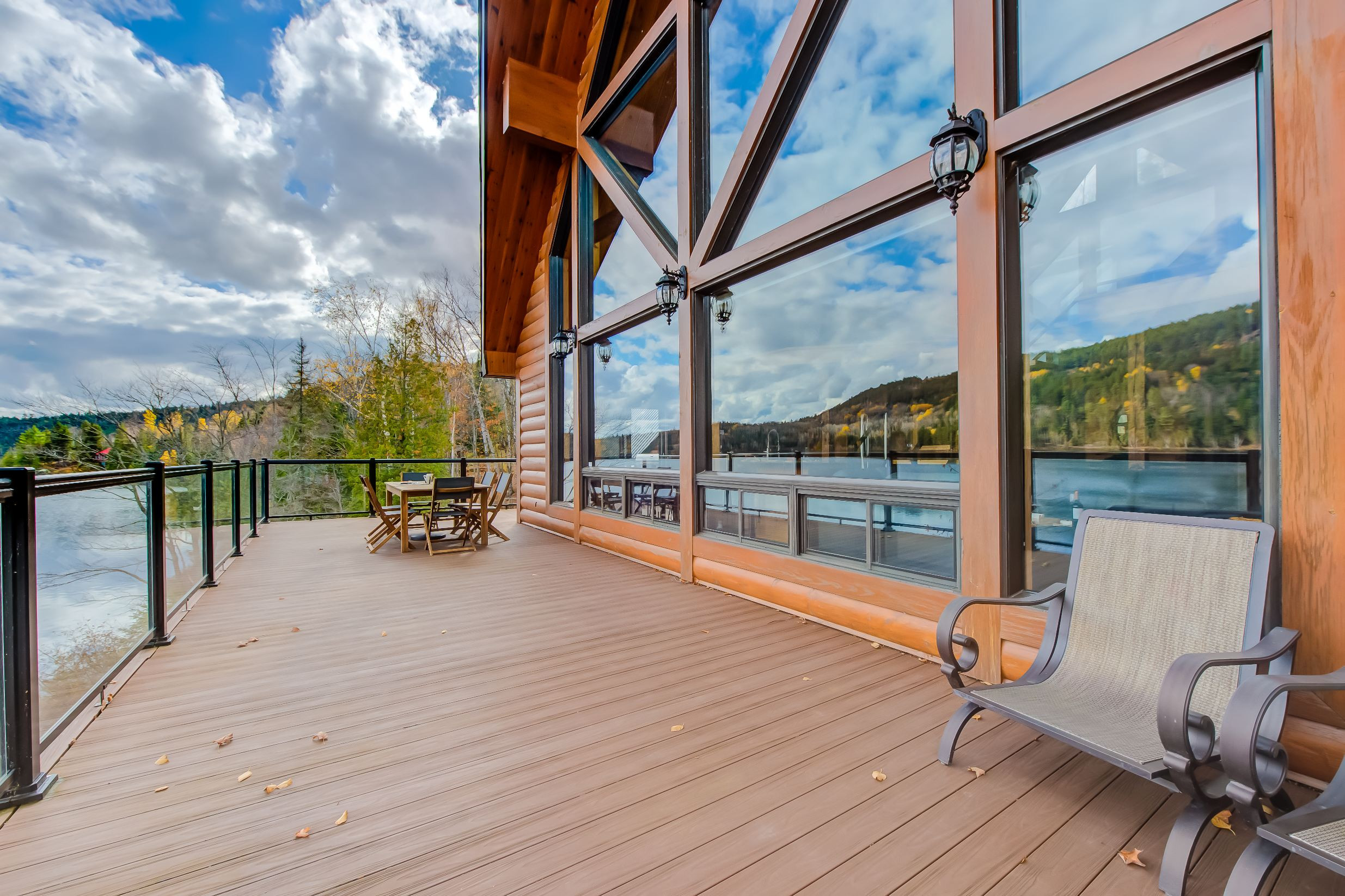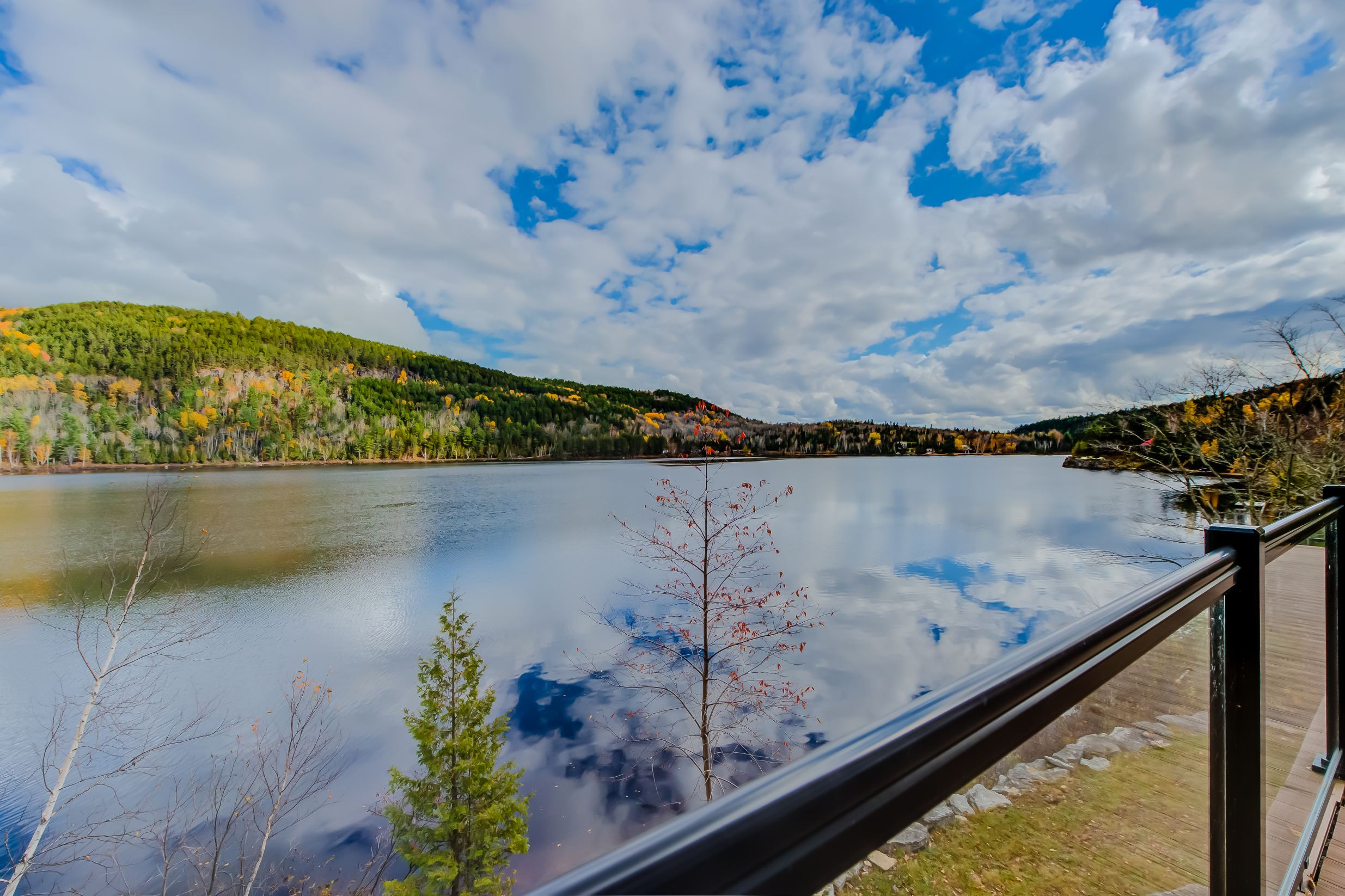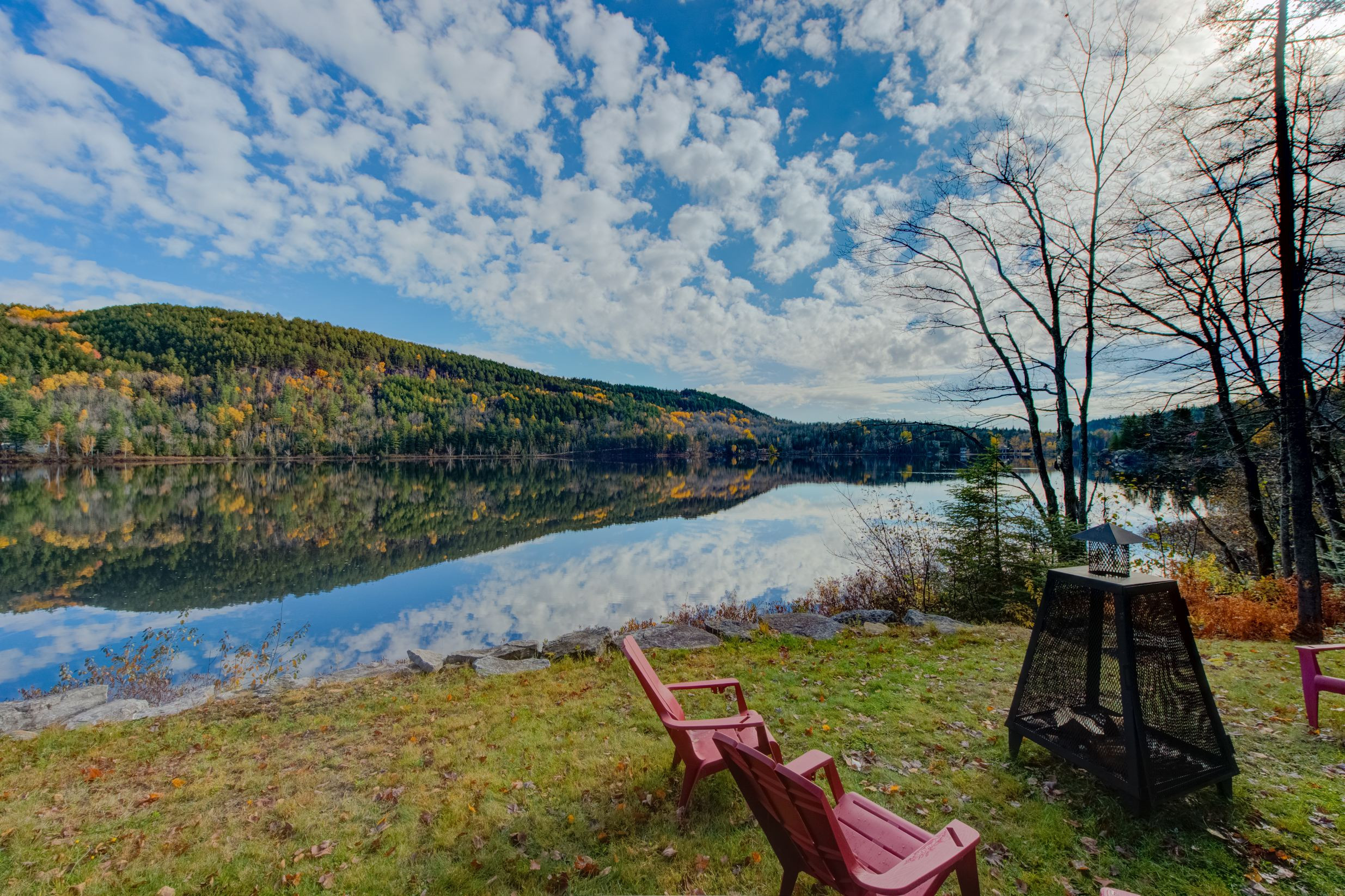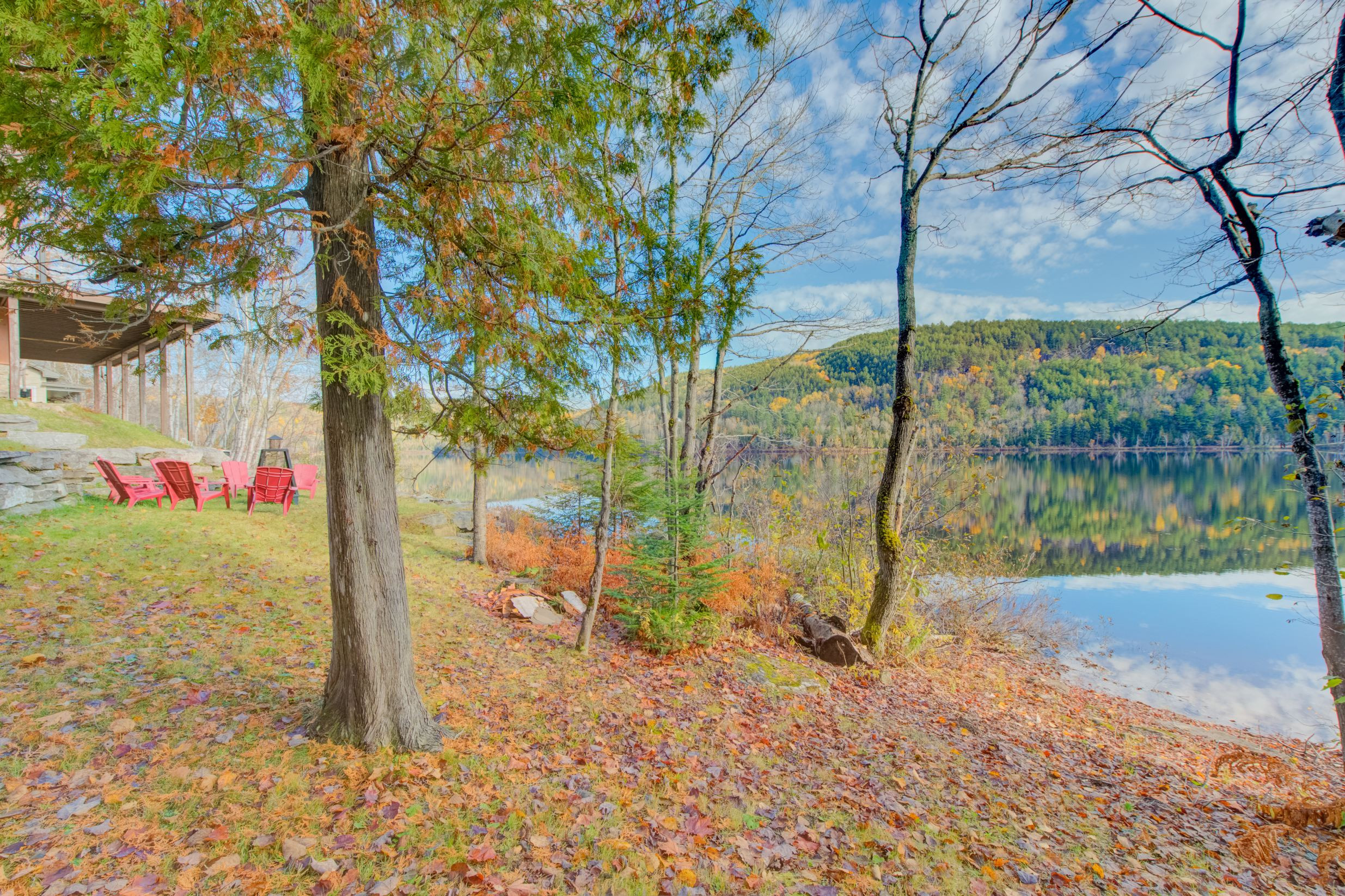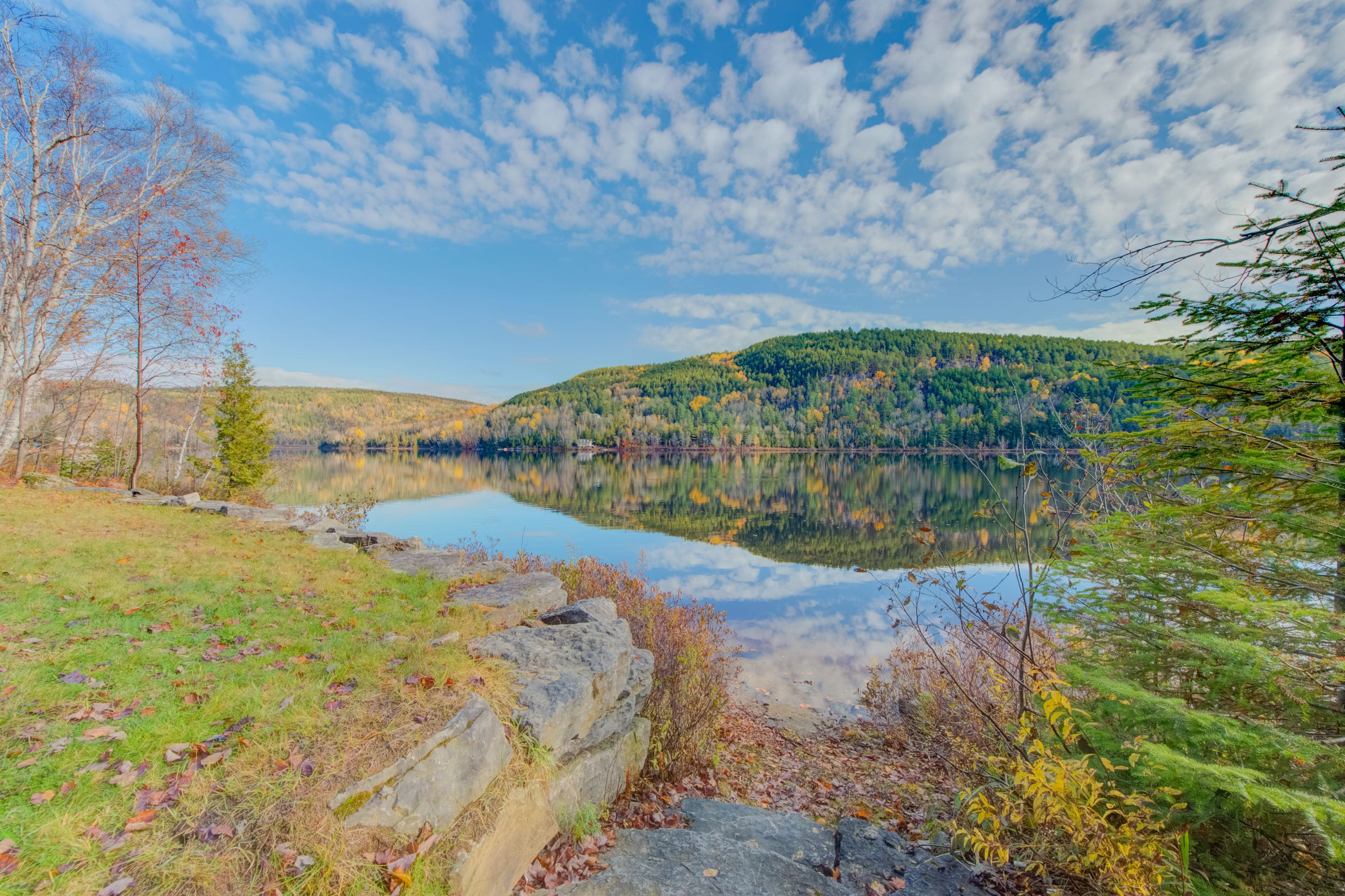 CHALET LE TRÉSOR DU LAC
Mandeville, Lanaudière
Rental type :
Short-term rental,
Discounts 5 nights and more
Payments accepted :
Credit card (Visa, MasterCard & Amex)
2 bathrooms
Washer/dryer

Internet access

A/C

Indoor fireplace

Dishwasher

Wood stove
Outdoor fire space

BBQ

Vue lac ou rivière

Lake or river access

Dock
Your stay starts here! Chalet Le Trésor du Lac in Mandeville in the Lanaudière region will charm as much with its impressive view of lac Sainte-Rose as its round wood look, warm decor and modern architecture.
Chalet Le Trésor du Lac is ideal for a stay of up to 8 travelers. You will find 3 bedrooms with 1 Queen bed in each of them and also 1 Queen bed in a commun area. You will be impressed by the abundant windows, the ceilings up to 26 feet high and a mezzanine that blends perfectly with the rustic side.
In addition to the living room area with a smart cable TV and an indoor wood-burning fireplace, you will find a fully equipped kitchen with stove, fridge, dishwasher, espresso coffee maker, microwave, wood stove and toaster. It's the perfect opportunity to get together and chat around the table whether it's for lunch, dinner or after dinner during a board game competition. You will find most of the essential items for the kitchen there. Avoid the compromise, 2 bathrooms are available, one with a bath, the other with a shower. You can travel light since other interior amenities such as a washer and dryer are available.
Also available inside the chalet, a high-speed internet connection and air conditioning for the warmer days. Essential items such as sheets and towels are included.
3 floors chalet with a terrace giving a magnificent view of lac Sainte-Rose! Take a moment to relax or cook on the BBQ. Did you forget dinner? You can put your fishing skills to work since trout fishing is very popular in the area. You can also try moose hunting at Pourvoyeur Mastigouche. The reputation of lanaudoise tables is well established. You will find different culinary options with local products.
Outdoor fire place, private dock, 3 kayaks, swing and large spaces in nature, you are not yet convinced? The lac Sainte-Rose is surrounded by mountains, a landscape worthy of a postcard. Winter activities will also bring young and old together during tube sliding, skiing or snowshoeing in the Brandon Trails, or ATV or snowmobile rides. Plan a visit to the Spa Natur'Eau for a moment of relaxation or a stop at the Zec des Nymphes for access to the beach, a kayak ride or even for picking berries. Do not forget the unmissable golf club, its reputation is second to none, in the region for over 40 years!
RESTRICTIONS:
Minimum age for booking: 28 years old
No animals allowed
Mandatory minimum stay (minimum 3 nights):
-Christmas holidays
-School break
-Easter
-National Patriot's Day
-St-Jean Baptiste Day
-Canada Day
-Labour Day
-Thanksgiving
No arrival possible on December 24th, 25th, 26th, 27th and January 1st
No arrival possible on Saturday's
Other restrictions may apply, please contact Chalets Confort
Discover our other cottages