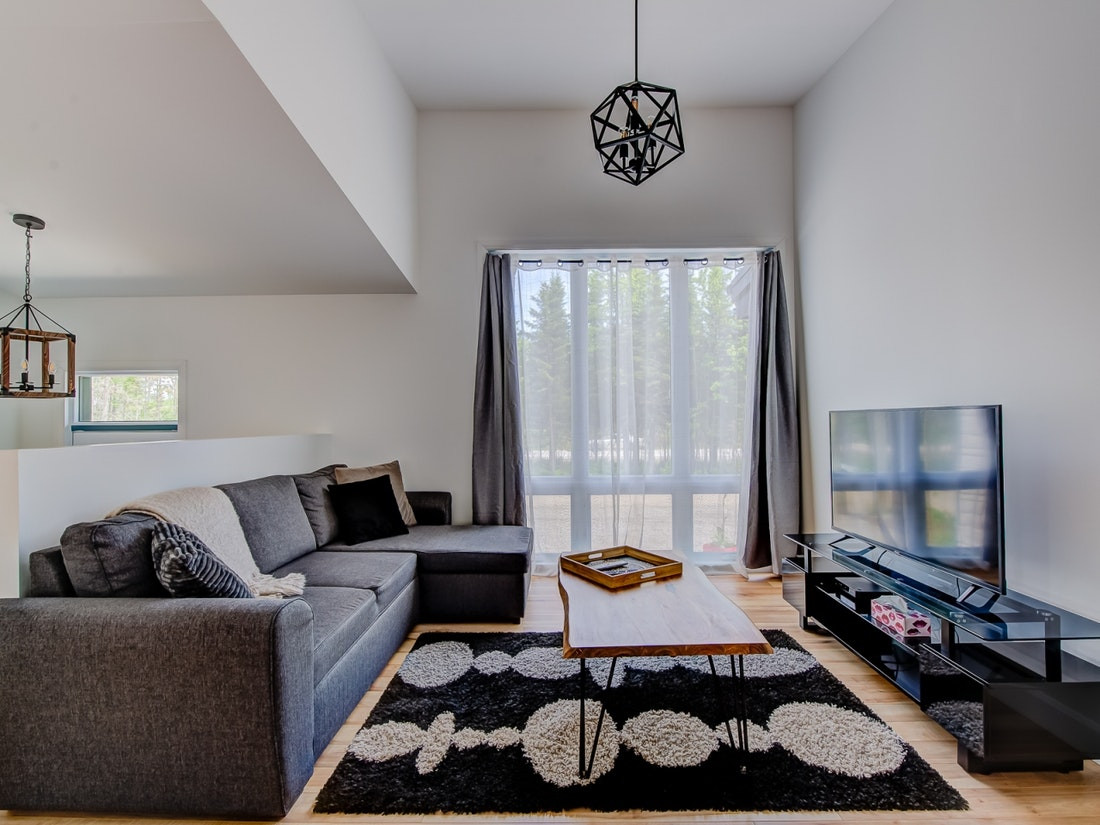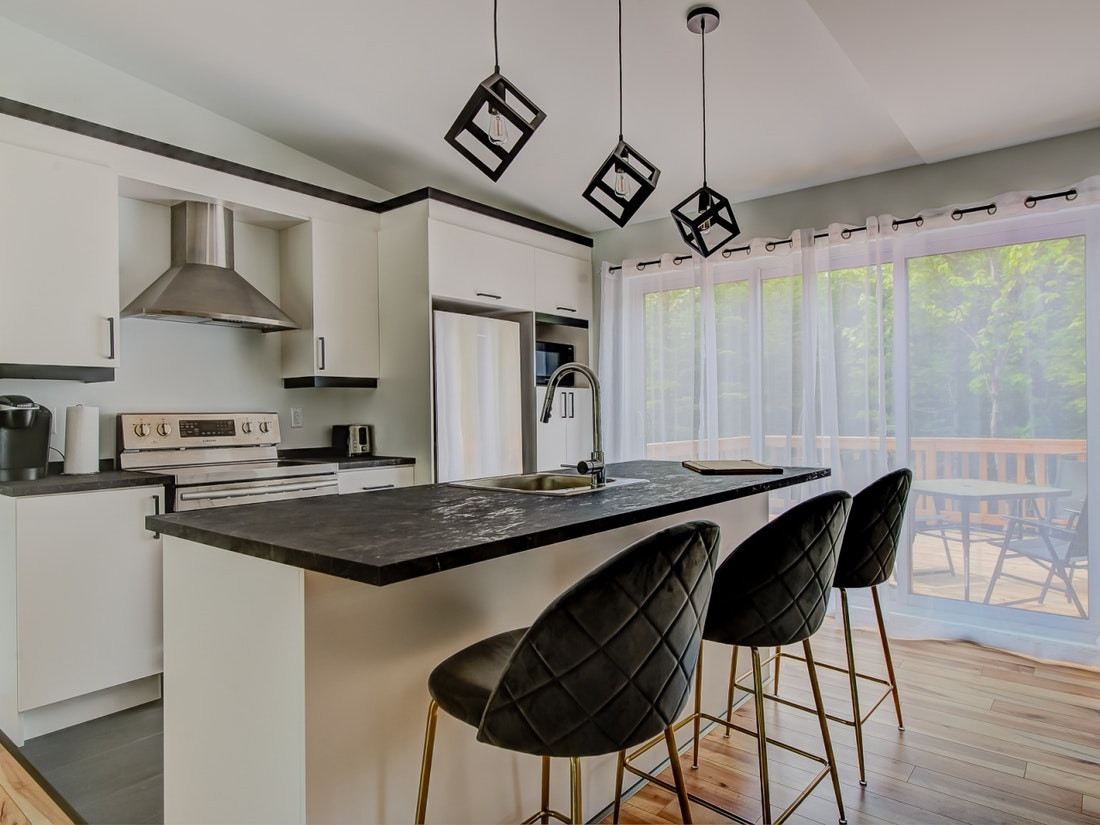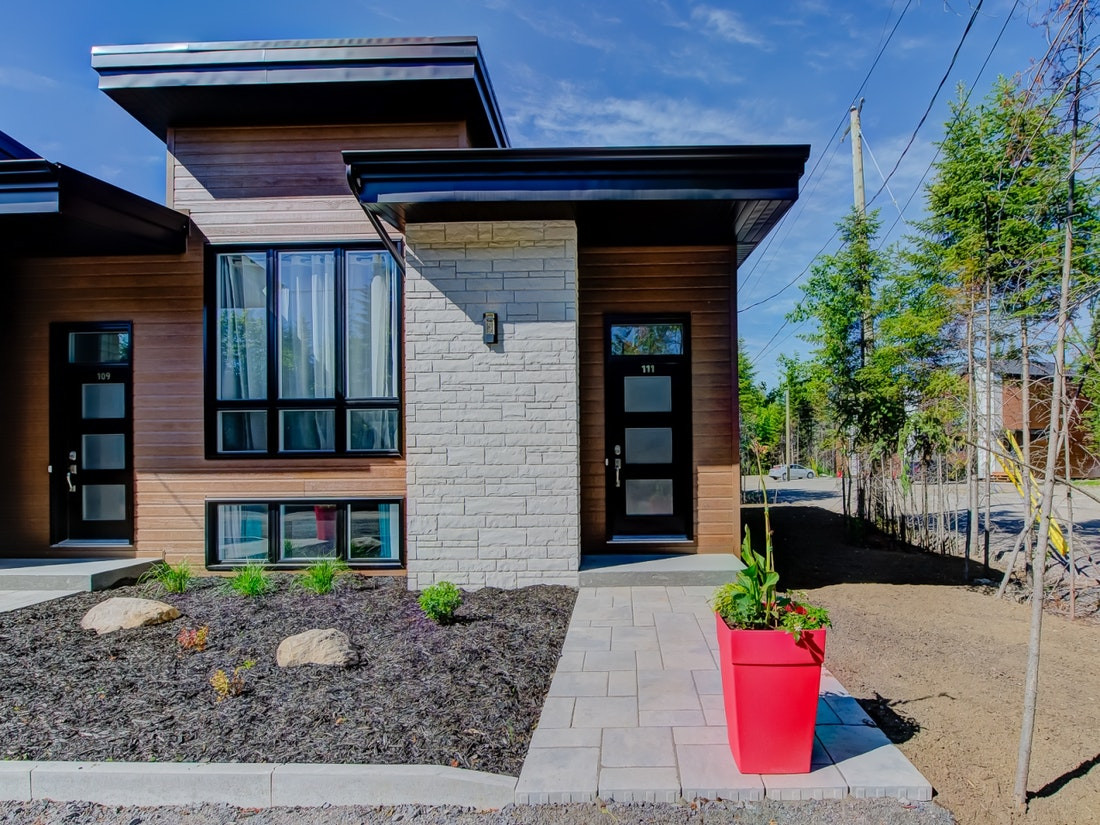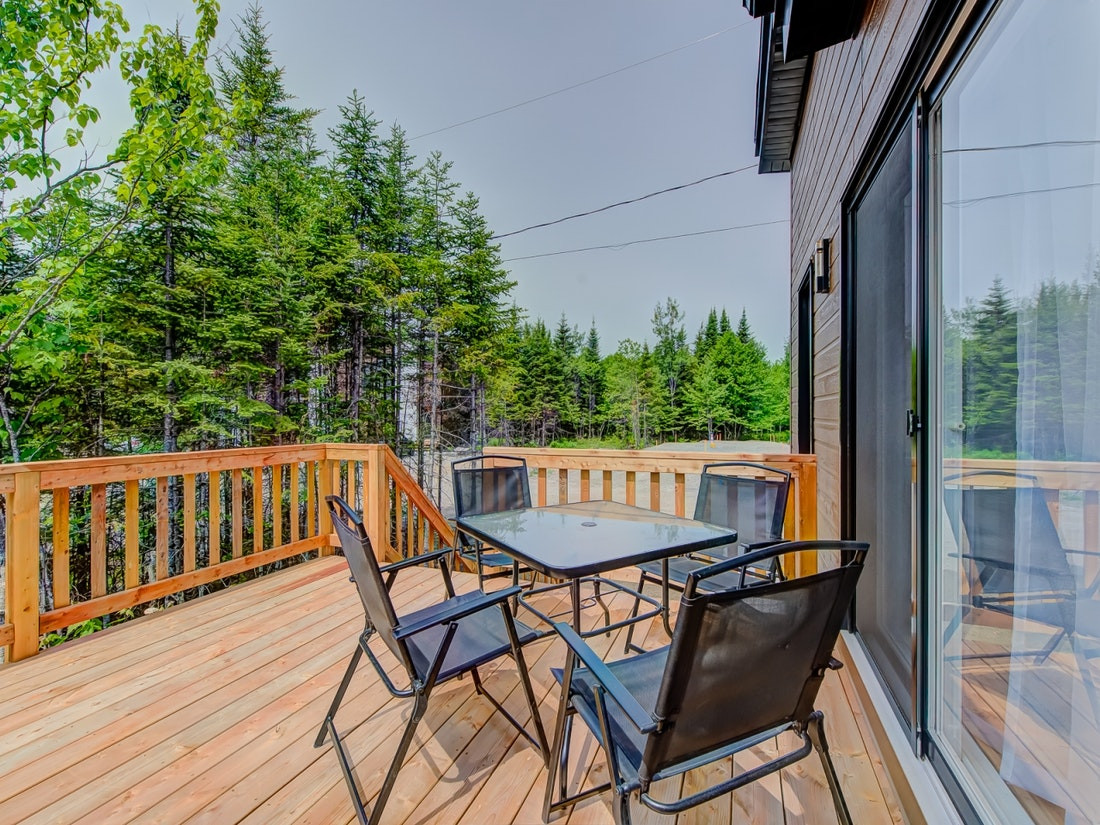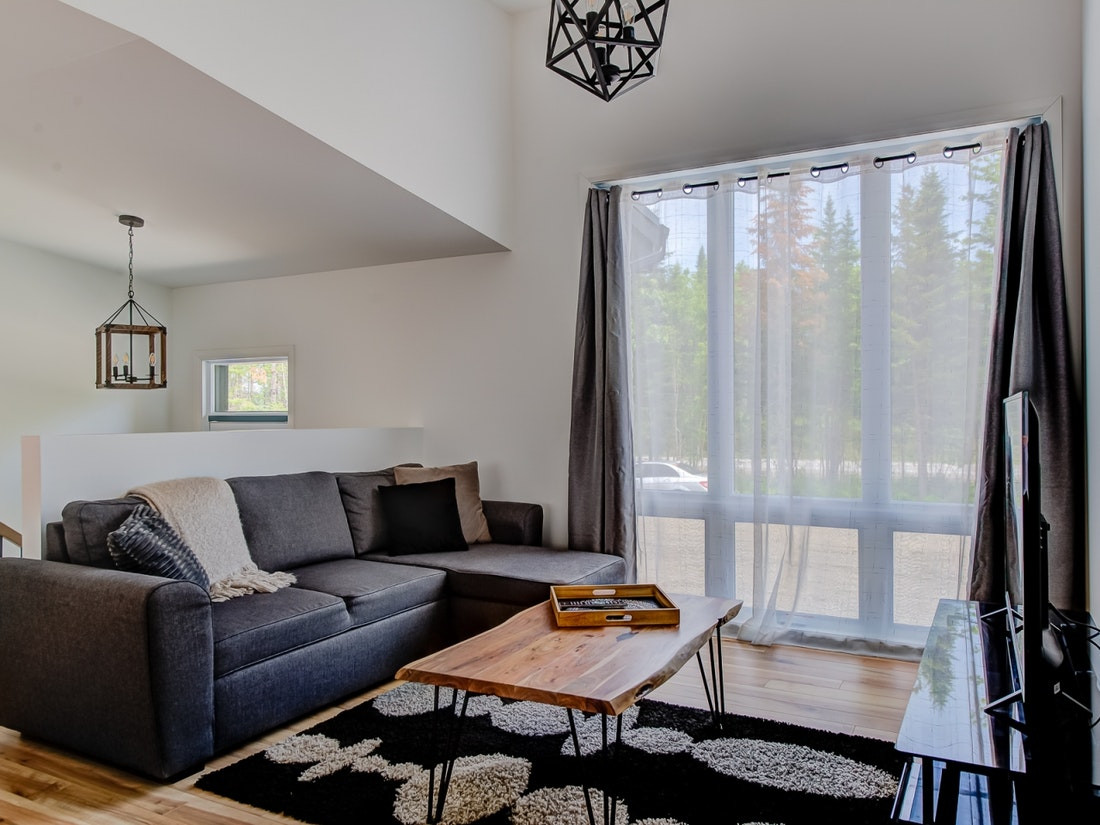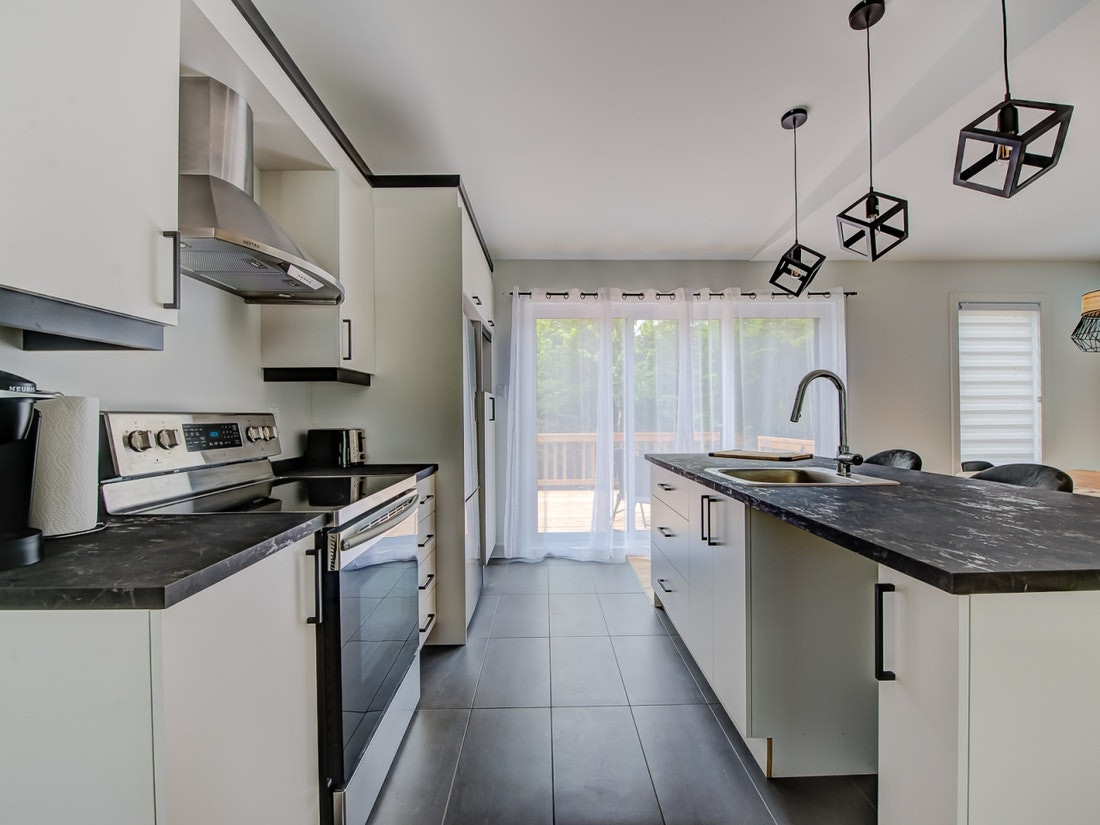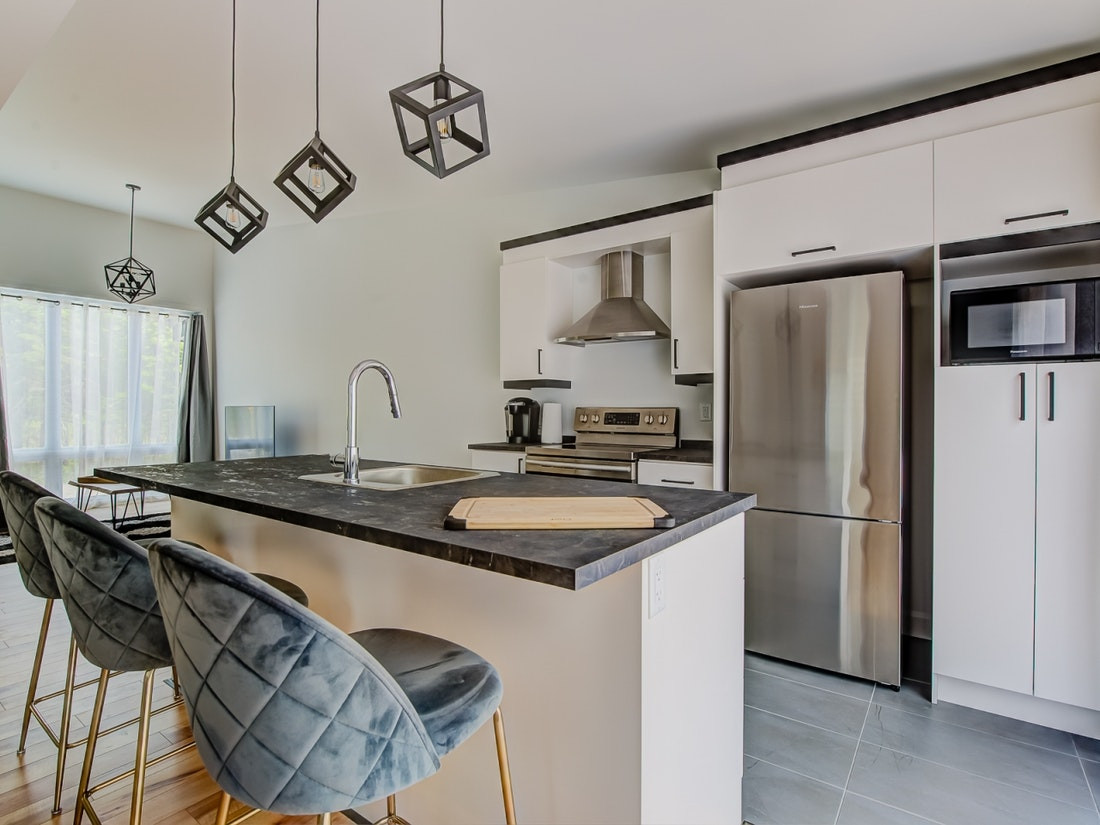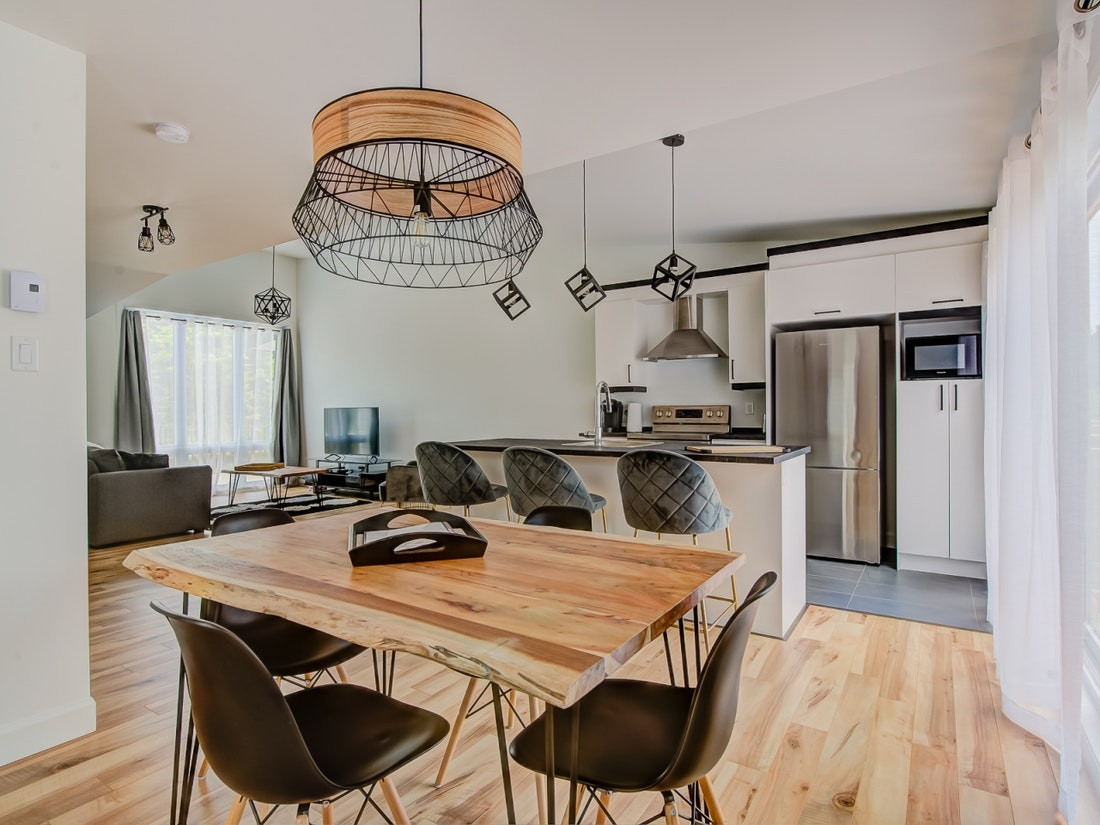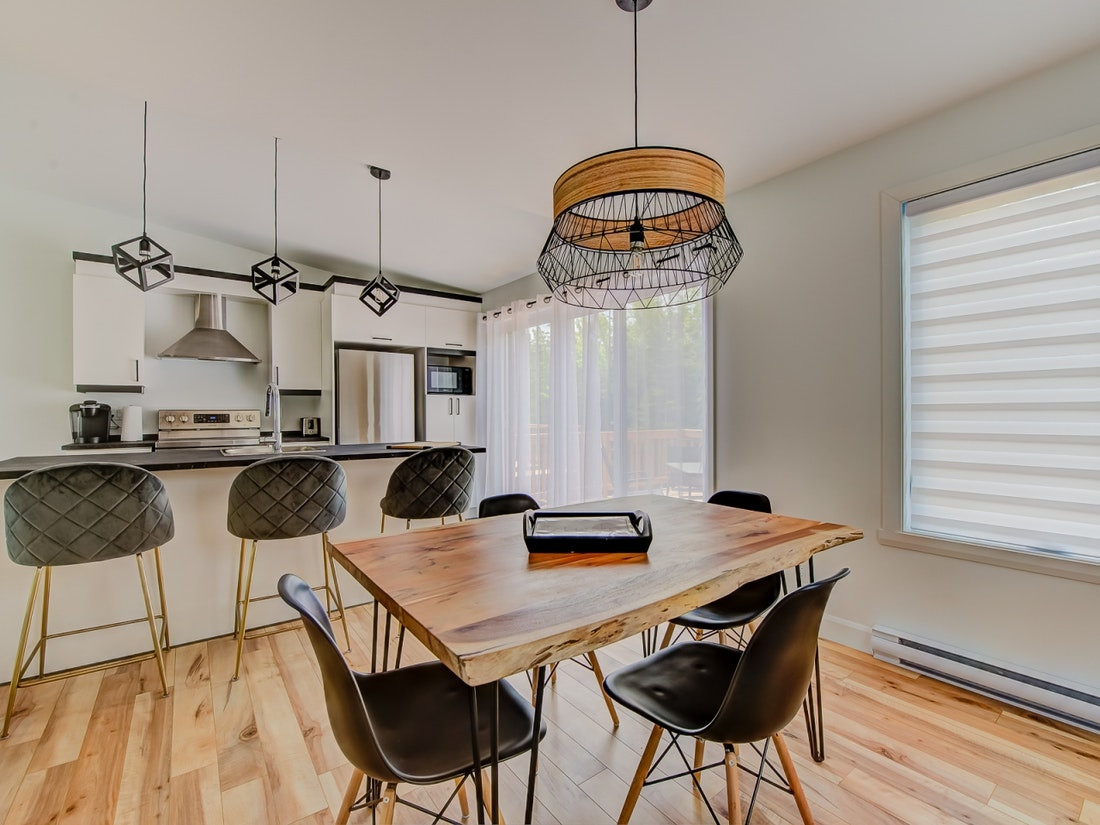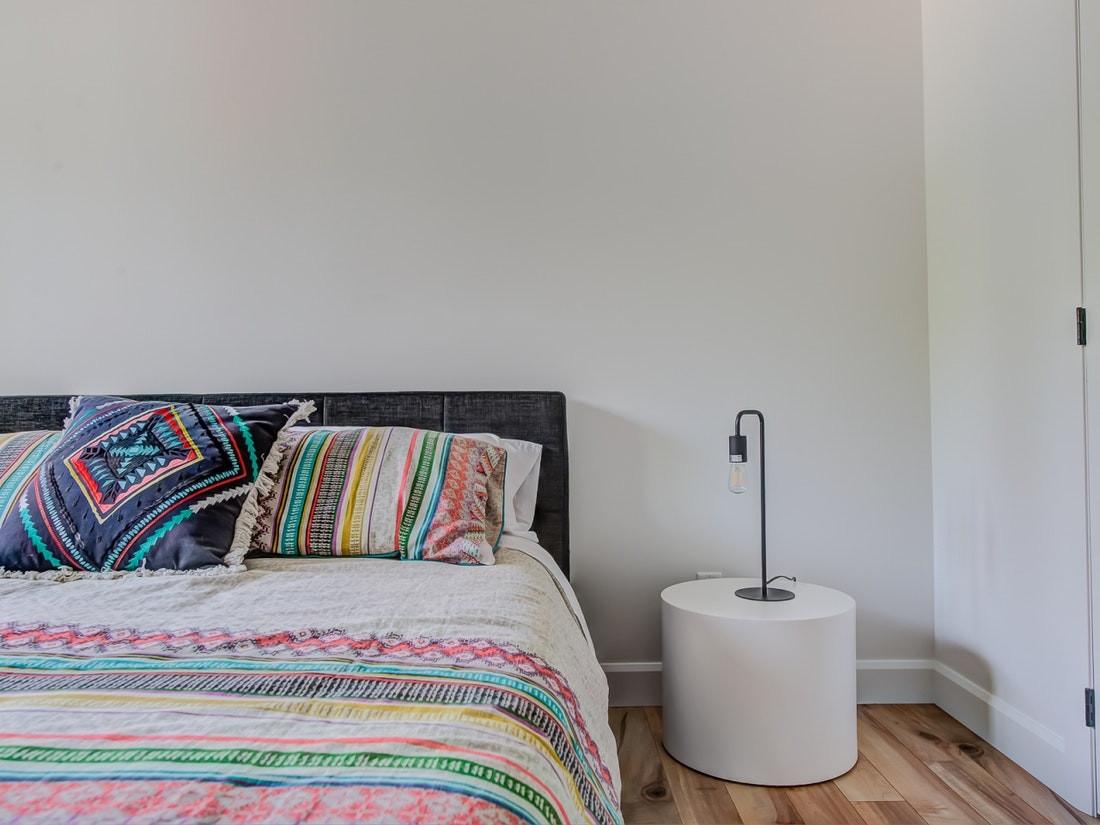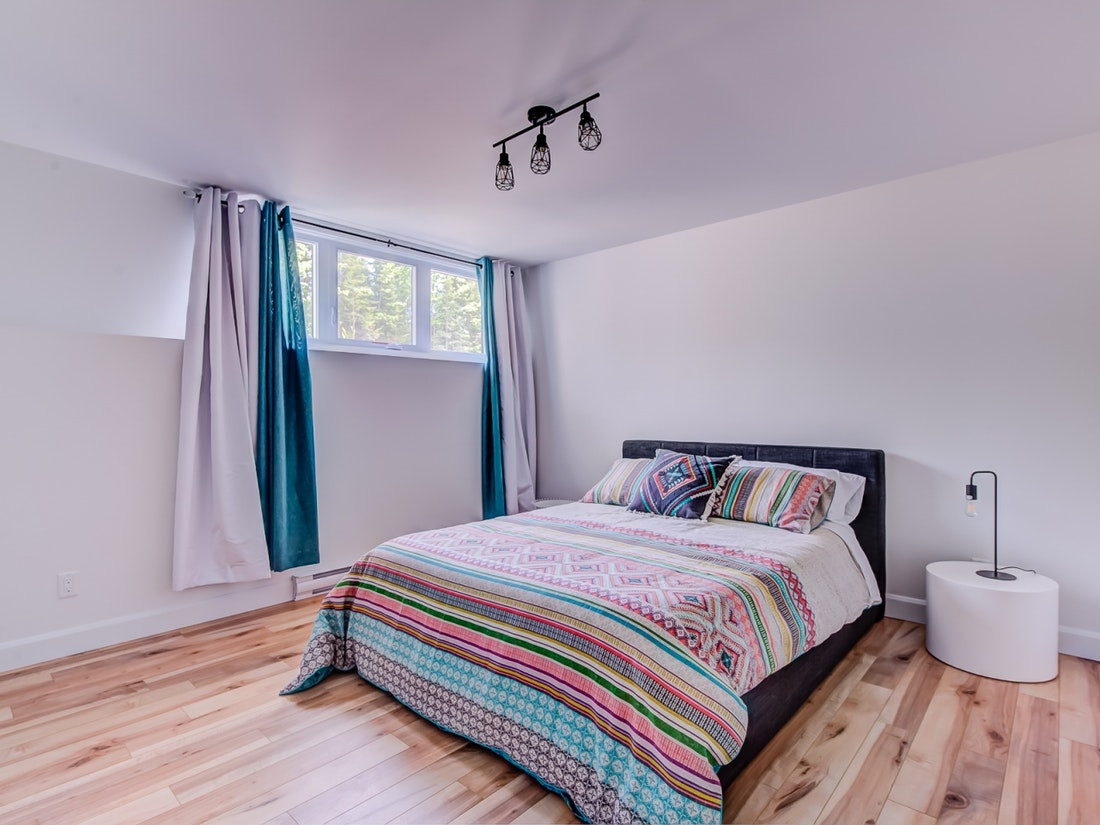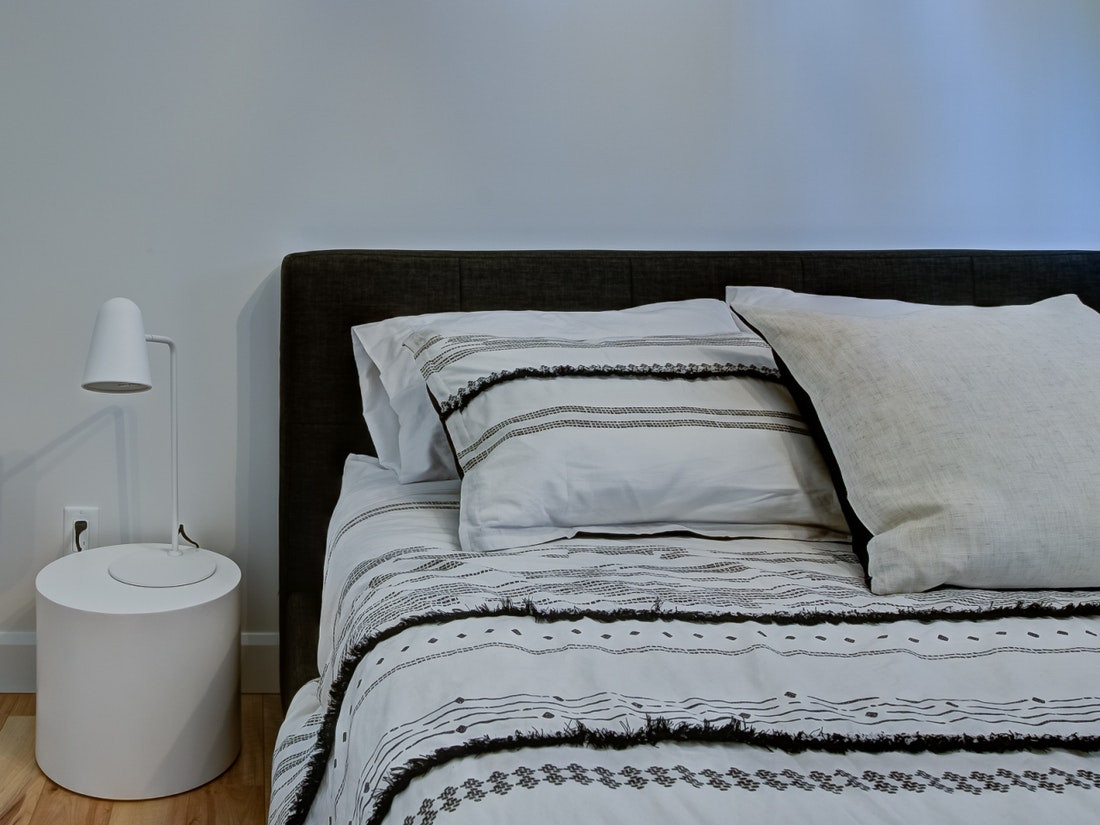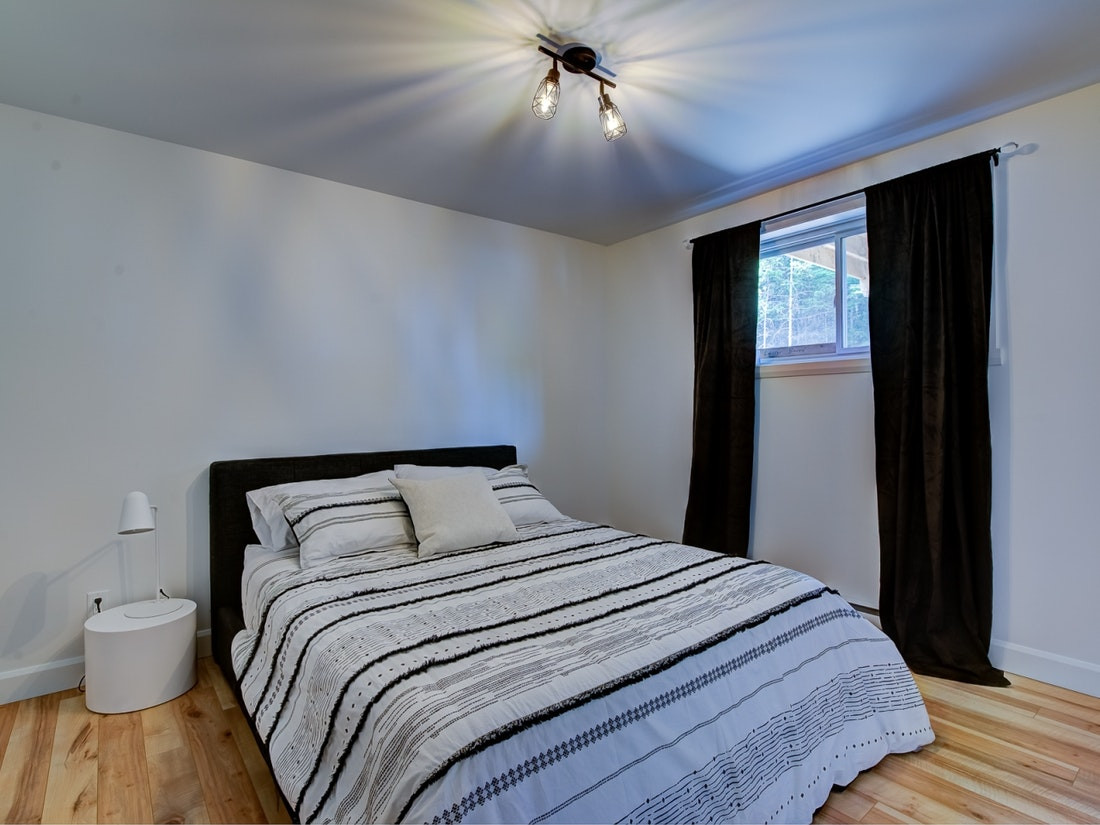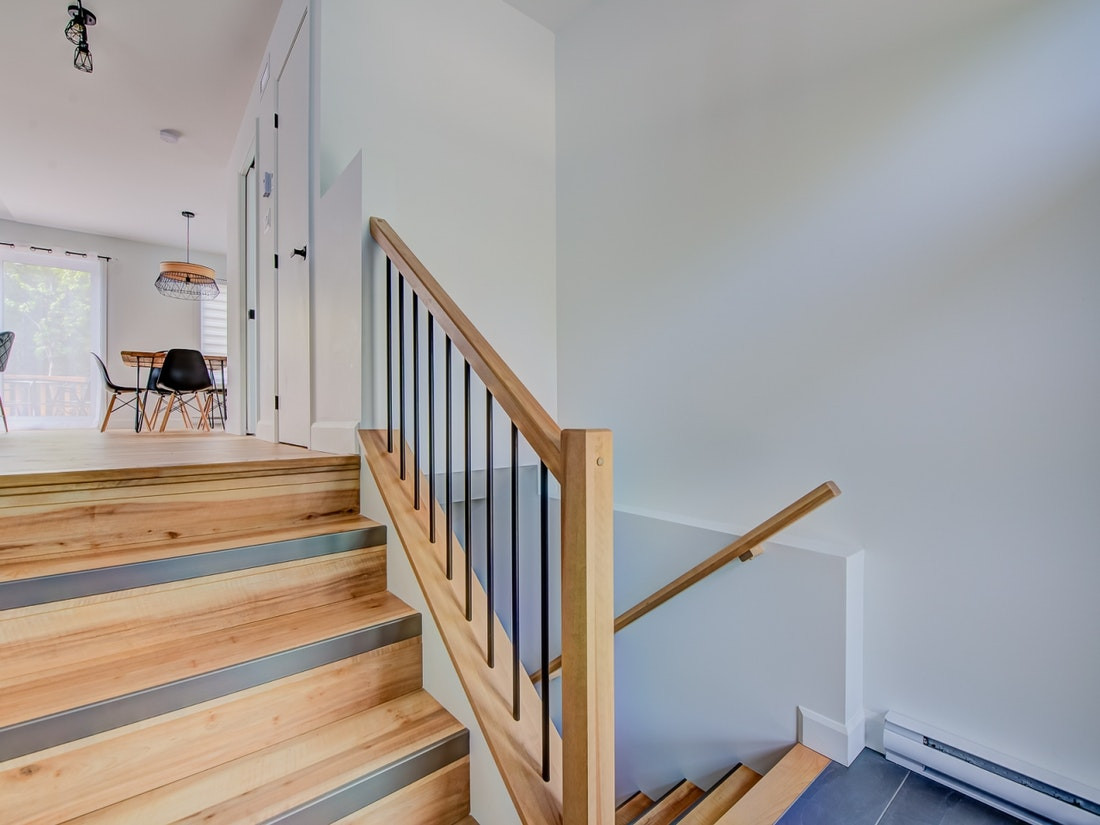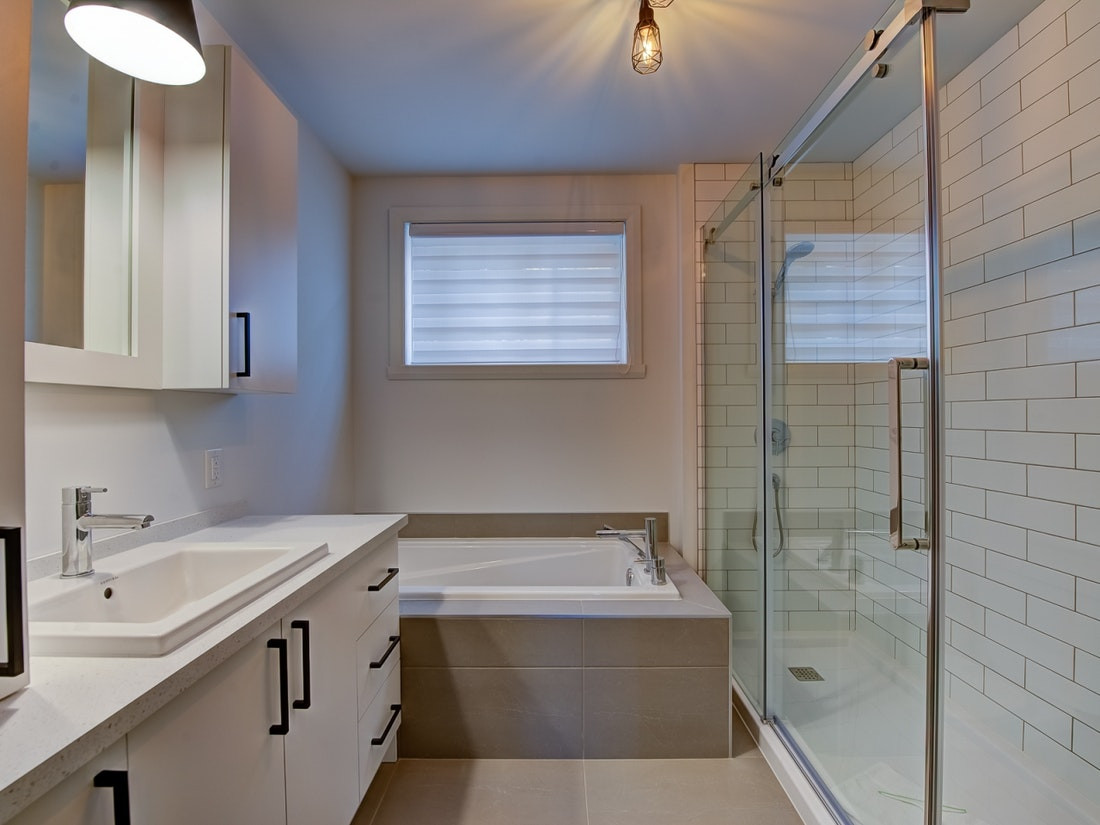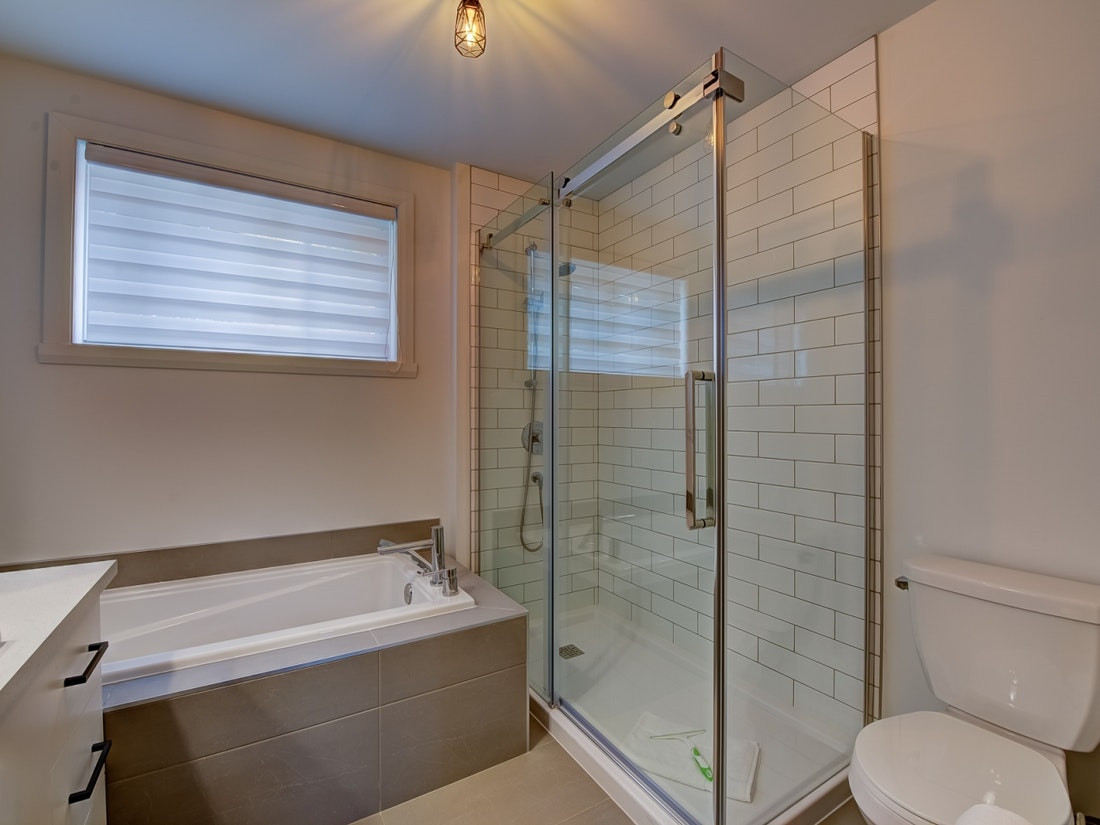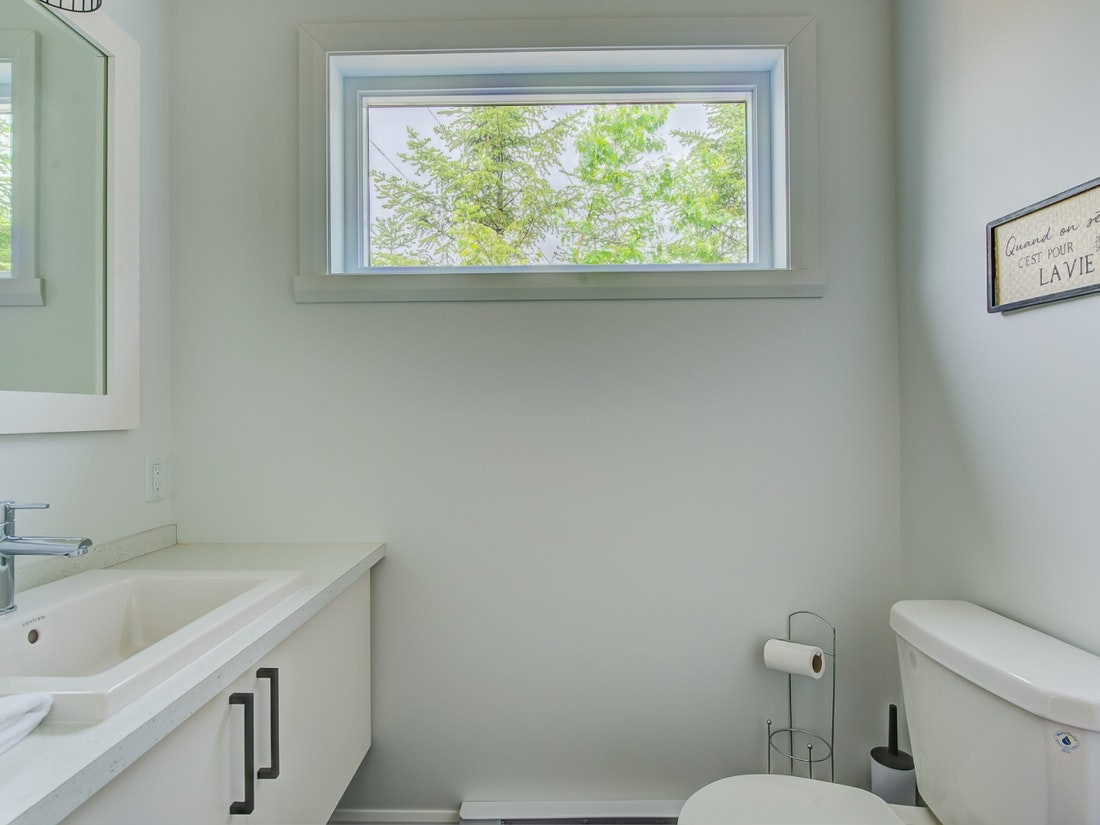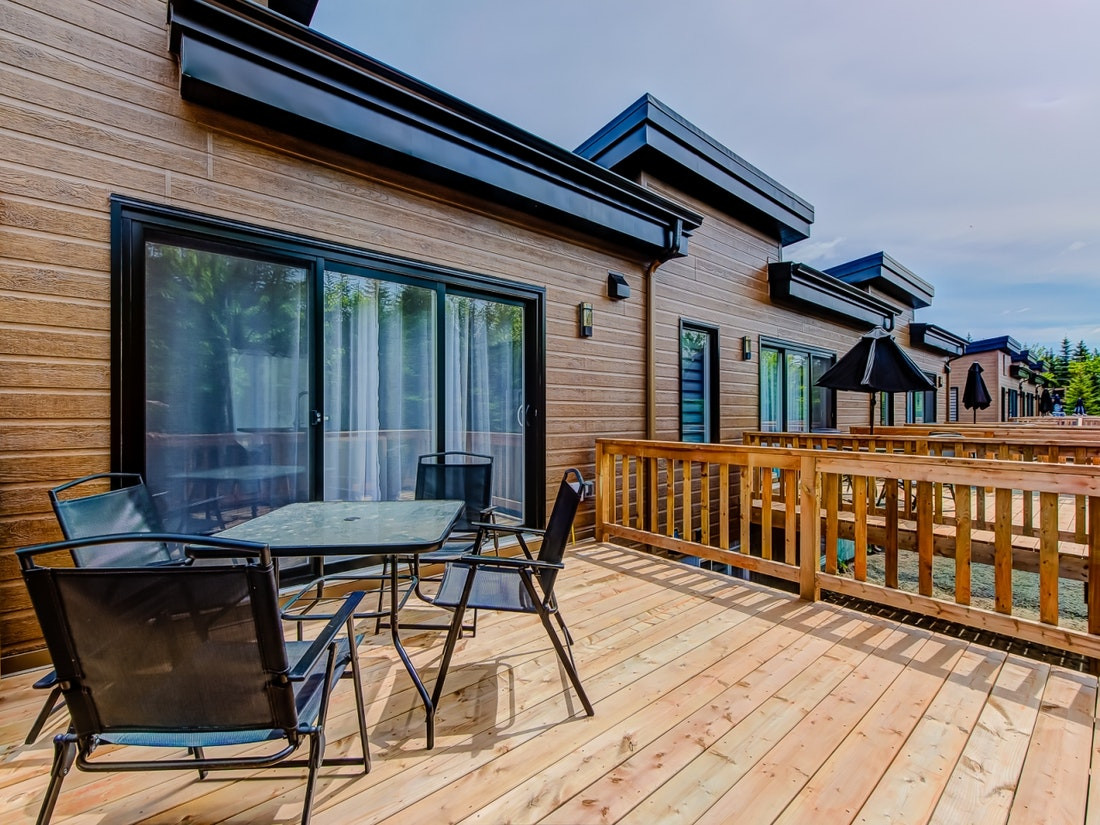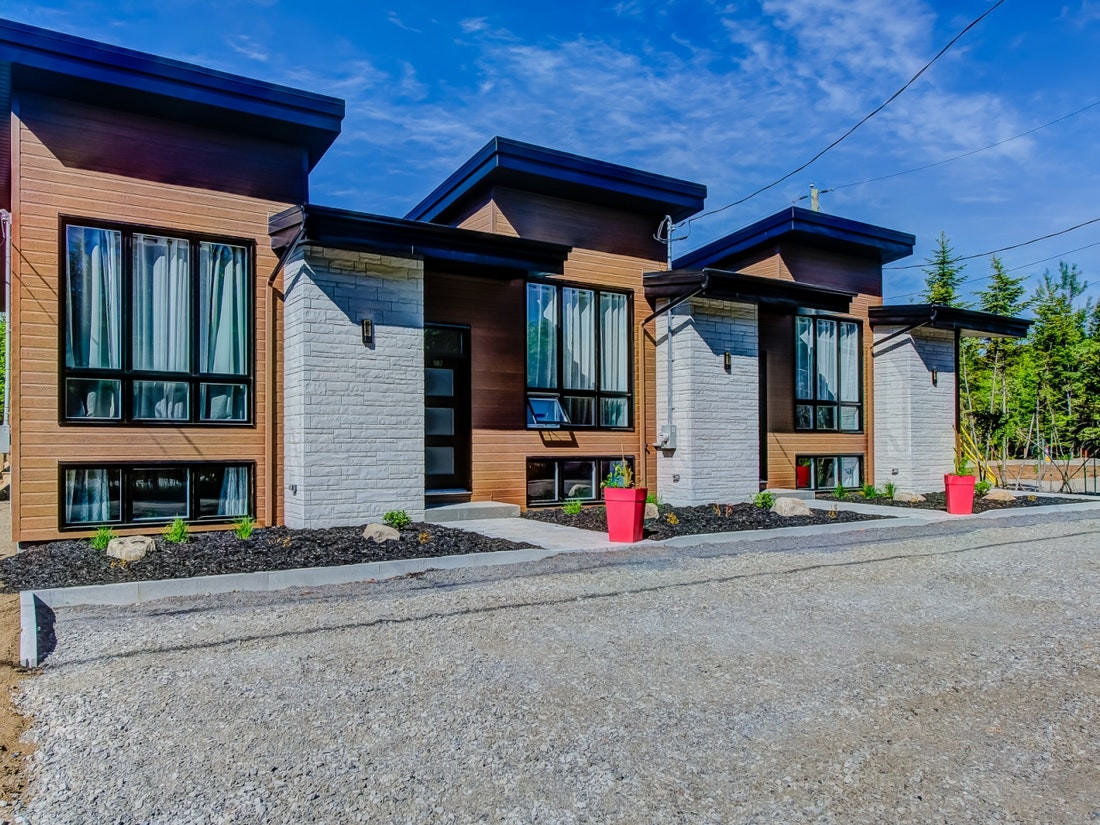 GOLF #111
Pont-Rouge, Portneuf
Registration : 297619
EXP : 2024-04-30
Rental type :
Short-term rental,
PETS ARE NOT ALLOWED
Payments accepted :
Credit card (Visa, MasterCard & Amex)
1 bathroom
1 Shower rooms

Washer/dryer

Internet access

A/C

Indoor fireplace

Dishwasher
BBQ

Commun space (spa, sauna, pool and pool table)
Stay in one of our three stunning contemporary townhouses, Golf 107, 109, or 111, and enjoy an unforgettable experience in the picturesque region of Portneuf. These luxurious two-bedroom villas will captivate you with their modern style and natural ambiance, thanks to generous windows and inviting outdoor spaces.
Discover our luxurious villas featuring two spacious bedrooms, each equipped with a queen-size bed for optimal comfort. Enjoy a modern full bathroom, a powder room, a sofa bed in the living room, and a fully equipped kitchen to prepare delicious meals. The large windows offer breathtaking views of the surrounding nature and flood the spaces with natural light.
The living room, enhanced with air conditioning and a propane fireplace, is the perfect place to relax and spend enjoyable moments with family or friends. To top it all off, our villas have a 4-season BBQ, allowing you to savor grilled dishes in any season.
Immerse yourself in absolute comfort amidst nature and fully enjoy the many attractions of the estate. The villas are equipped with all the amenities you'll need for a pleasant stay in a bucolic and serene setting. The Grand-Portneuf estate, located northwest of Quebec City, is a true haven of peace. Discover this enchanting place and its many attractions, while benefiting from the tranquility and serenity of nature.
Golf, hiking, mountain biking, and river descent: all these activities and many more are available with our local partners. In winter, snowshoeing, cross-country skiing, and snowmobiling are also on the agenda. Animal lovers can visit a nearby equestrian center, while fishing enthusiasts will enjoy access to the beautiful Jacques Cartier River. Moreover, Quebec City is just a 35-minute drive away for a refreshing urban getaway.
Dive into a world of relaxation and entertainment during your stay in our charming villa. In addition to the luxurious amenities and comfort of your accommodation, you'll have shared access to exceptional facilities for unforgettable moments.
Meet other travelers and share unique experiences by enjoying our outdoor heated pool, where you can refresh and relax under the sun. Indulge in absolute well-being by treating yourself to a session in our sauna and spa, where you can recharge and unwind after a day of exploration and adventure.
And for game enthusiasts, our common area features a pool table for entertaining and lively matches with your friends, family, or new acquaintances. Our villa promises unforgettable moments and an extraordinary tourist experience.
Don't wait any longer and book your stay in these exceptional villas, perfect for you, your friends, and your family. Come and create unforgettable memories with us!
Minimum age for booking: 21 years old - minimum stays required during certain periods - some restrictions may apply.
297619
Discover our other cottages